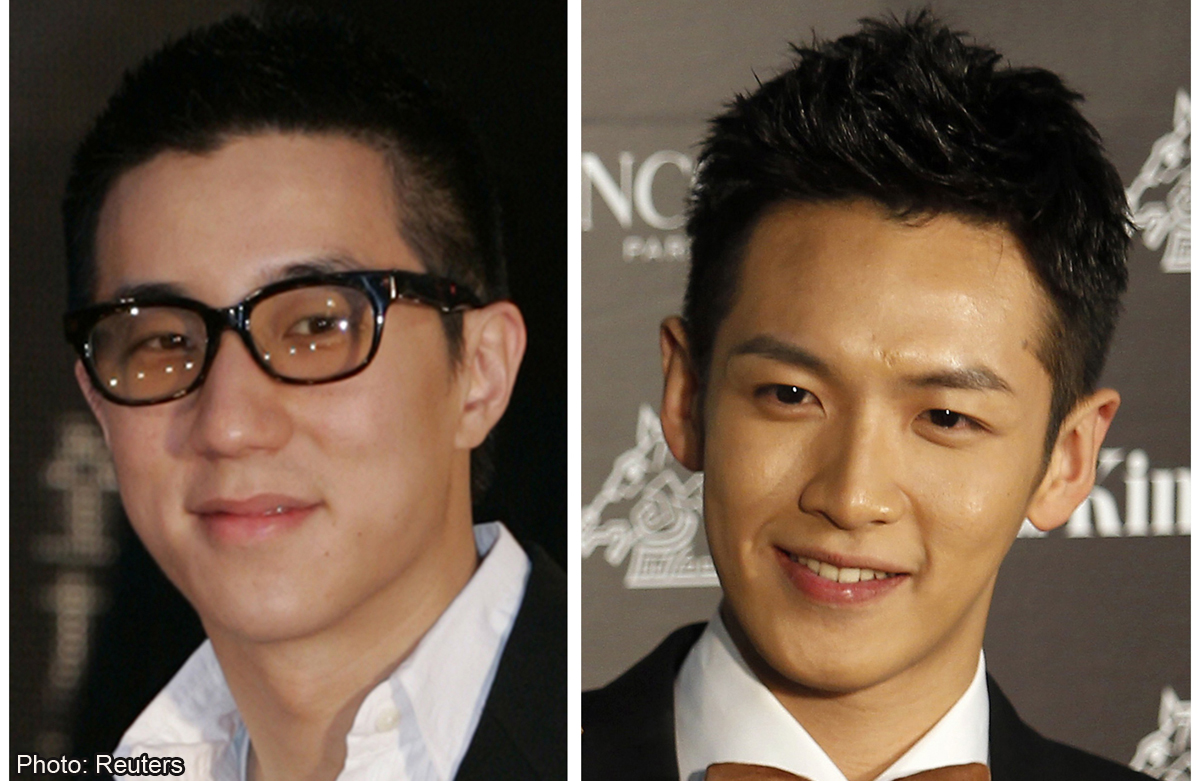 TAIPEI - The manager of Ko Chen-tung (柯鎮東), a Taiwanese actor and singer, in a statement yesterday confirmed rumors that his client had been taken into custody by Beijing authorities for alleged narcotics consumption.
According to a report by China's The Beijing News (新京報), Ko was arrested along with Jaycee Chan (房祖名), a singer and actor from Hong Kong and the son of international kung fu superstar Jackie Chan (成龍). Commentators familiar with the entertainment industry noted that Ko and Chan are close personal friends, and that Chan, who has been residing in Beijing the past few years, is known to frequently host parties.
Reports indicate that both Ko and Chan have been held in 14-day administrative detention in Beijing since last Saturday, and may be released from custody on Aug. 26.
Rumors of Ko and Chan's arrest in Beijing had first gone viral online following a cryptic message that had surfaced on China's leading social media outlet Weibo (微博).
The message's author implied that his father was a member of Beijing law enforcement and had just questioned Ko overnight.
Marijuana Discovered in Chan's Beijing Residence
Meanwhile, media reports from China indicate that Ko and Chan were arrested at Chan's Beijing residence as early as last Tuesday, which coincides with the two singers and actors' six-day social media silence.
Most notably, reports indicate that the police recovered 100 grams of marijuana from Chan's Beijing residence, an amount deemed to be more than what is plausible for personal consumption, and may have severe legal consequences for Chan, ranging from three to five years of imprisonment to the death penalty if Chinese prosecutors find evidence that Chan intended to distribute the narcotics.
In addition, Chinese media reports suggest that urine tests revealed that Chan and Ko had both consumed marijuana.
Ko's management apologized to the public for his misstep and failure to uphold expectations as a role model, while claiming ignorance of his alleged narcotics consumption. Ko's father also issued an apology and expressed regret to the public, and stated that the rising star will face all legal consequences.
Ko first rose to stardom following his role as male lead in 2011's Taiwanese film "You are the Apple of My Eye" ( 那些年,我們一起追的女孩). The film was directed by Taiwanese novelist Giddens Ko (九把刀), who expressed his disbelief and disappointment at Ko Chen-tung's misstep.
Entertainment commentators noted that Ko's rising stardom, in particular in the vast china market, may come to an abrupt halt following his drug arrest. Commentators stated that China's sweeping narcotics crackdown will likely spell doom for Ko's career in the mainland, as convicted offenders are blacklisted.
Incidentally, Ko starred in a government anti-drug campaign, while in 2009 China's National Narcotics Control Commission had selected Jackie Chan as its anti-drug ambassador.