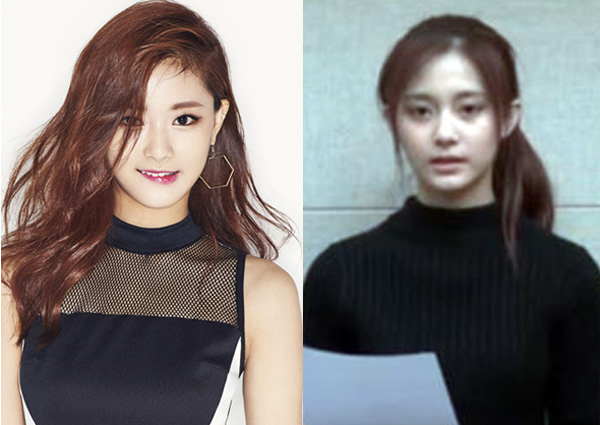 After a week-long stay in South Korea to take care of Tzuyu, a member of JYP's international girl group Twice, her parents returned to Taiwan on Wednesday, according to a local report on Saturday.
The parents of the starlet, whose flag-waving on MBC's My Little Television episode in November last year touched off heated debate among Chinese and Taiwanese online commentators, went back to the island after they found that she was picking up the pieces, the starlet's record label JYP confirmed.
The 16-year-old became embroiled in a controversy when she waved the Taiwanese flag during an online broadcast, which angered many mainland Chinese. The two sides have been at loggerheads over Taiwan's push for independence.
The report added the parents watched their daughter receive an award at the 30th Golden Disk Awards before heading back home.
"Tzuyu's parents recently returned to Taiwan," an official from JYP said. "She was more relieved than before and her parents should also go back to their business."
The Taiwanese singer, also known as Chou Tzu-yu, is reportedly focusing on training.
OTHER RELATED STORIES:
- Who is Chou Tzu-yu, the 16-year-old Taiwanese who outraged China?
- K-pop star Tzuyu's star rises over nationality tiff
- JYP in tight spot over management of Tzuyu furor