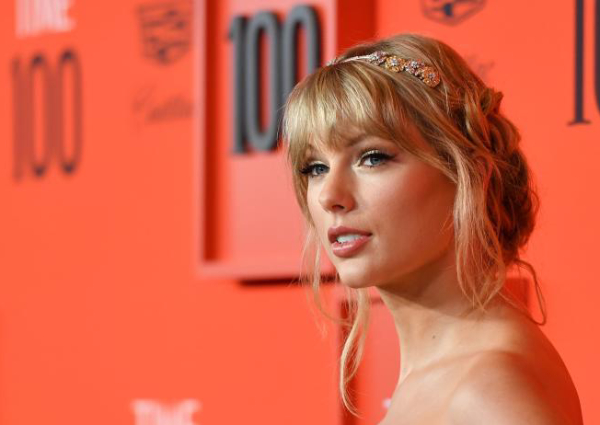 For Taylor Swift, songwriting is a cathartic process that doubles as her "protective armour."
"I have always known it was the main pillar of my sanity, as well. I always looked at writing as a protective armour of sorts," the 29-year-old pop star said in between songs - "Delicate," "Love Story" and "Shake It Off" - during her set at the Time 100 gala.
"It's weird because you think of writing about your life, that's usually a vulnerability," added the singer-songwriter, who's known to draw inspiration from her personal experience, including her romantic relationships.
"But when you write about your life, it gives you the ability to process your life," she said.
Taylor, who has just released a single titled "Me!" featuring Panic! at the Disco's Brendon Urie, said crafting her own music also puts her life into perspective.
"I use it as a way of justifying things that have happened to me, whether they're good or bad," the Grammy-winning songstress pointed out. "I like to honour the good times and really process the bad times when I write."
ALSO READ: The new Taylor Swift era is so infectiously pastel