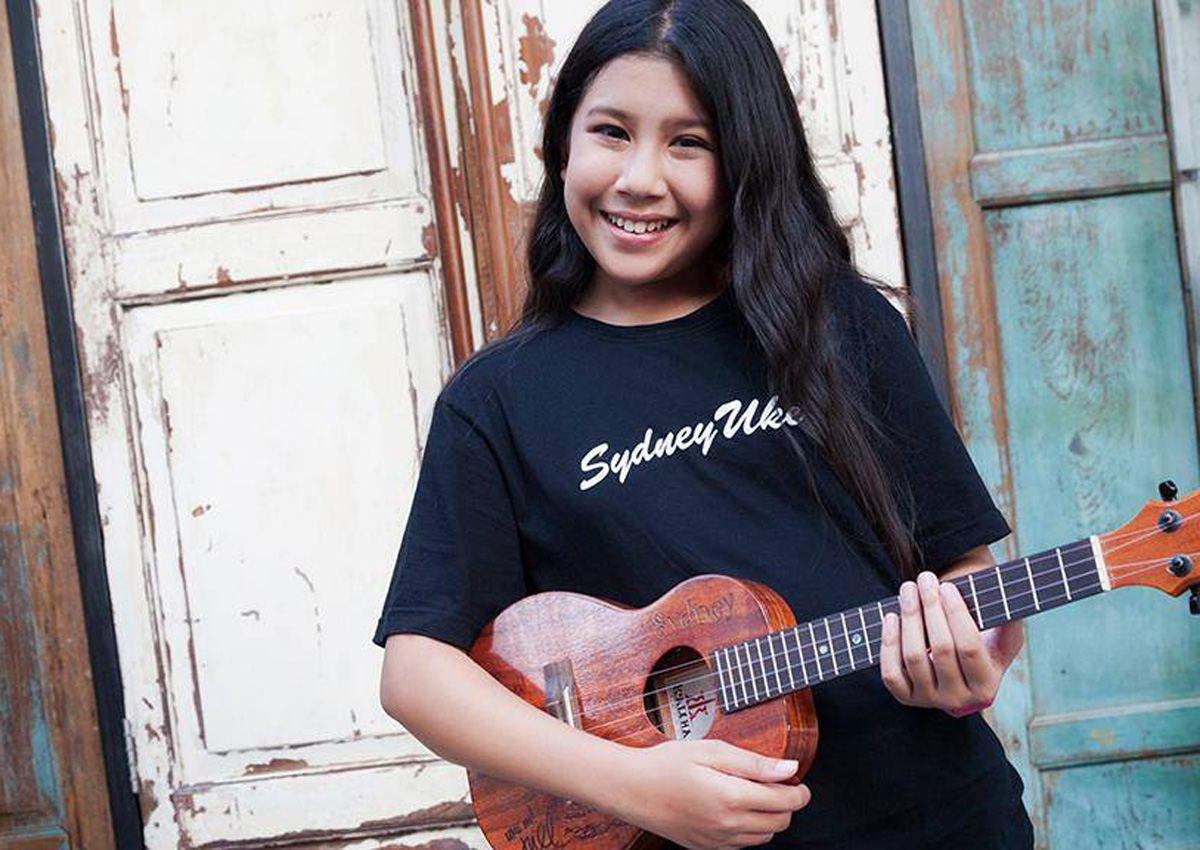 Most 13-year-olds would be happy just to see their idols in a concert. Thai teenager Wethaka Wasurat would be doing more than that - she will be performing here this weekend on the same stage as two of her favourite musicians, South Korea's Sungha Jung and Grammy winner Daniel Ho from Hawaii.
All three of them are headline stars at the Sentosa Ukulele Festival, which takes place on Sunday at the island's Palawan Green.
While Wethaka, whose performing name is SydneyUKE, will not be collaborating with Jung or Ho, she still tells The Straits Times in a telephone interview: "I'm so excited. Sungha Jung and Daniel Ho are my idols."
The teen ukulele prodigy is best known for being a semi-finalist in Season 1 of Asia's Got Talent, where she impressed Canadian songwriter-producer David Foster, who was one of the judges.
Despite having participated in and won several competitions before the TV talent show, she was still terrified when performing in it, she admits.
"When I was competing for Asia's Got Talent, I was very afraid of Mr David Foster because he is the king of musicians. I wanted the judges to like me, especially David Foster," she says, referring to Foster's reputation as a multiple Grammy winner and a hitmaker to stars such as Whitney Houston and Celine Dion.
Making it to the semi-finals of the show is an achievement that she is proud of.
"I knew that I did very well. My family and Thailand are very proud of me and I am delighted that I had the new experience."
Wethaka, the elder of two daughters in her family, was introduced to the ukulele at age 10 when she saw a musician perform on it at school and decided to learn to play it because its small size appealed to her.
Eventually, she learnt to play popular songs such as Can't Take My Eyes Off You on the ukulele through a mix of her own efforts and attending music classes - she has probably surpassed her father, a sales executive in a ukulele factory, who plays the drums, guitar and a bit of the ukulele.
Currently sponsored by Thai Beverage, which approached her after watching her on Asia's Got Talent, she has started taking baby steps towards writing and performing original music.
"I'm writing my own songs now and it's so hard," she says.
It will be her first time performing at Sentosa Ukulele Festival, which is into its third edition this year.
When asked if performing at Sentosa would be a problem because of Singapore's current heatwave, she quips: "It's okay, Sentosa is not hot to me because Thailand is hotter than Singapore."
BOOK IT / SENTOSA UKULELE FESTIVAL
WHERE: Palawan Green, Sentosa
WHEN: Sunday, 4.30 to 10pm. The festival opens with an open-mic session
ADMISSION: Free
INFO: www.sentosa.com.sg/ en/musicfestival/
brinatan@sph.com.sg

This article was first published on April 29, 2016.
Get a copy of The Straits Times or go to straitstimes.com for more stories.