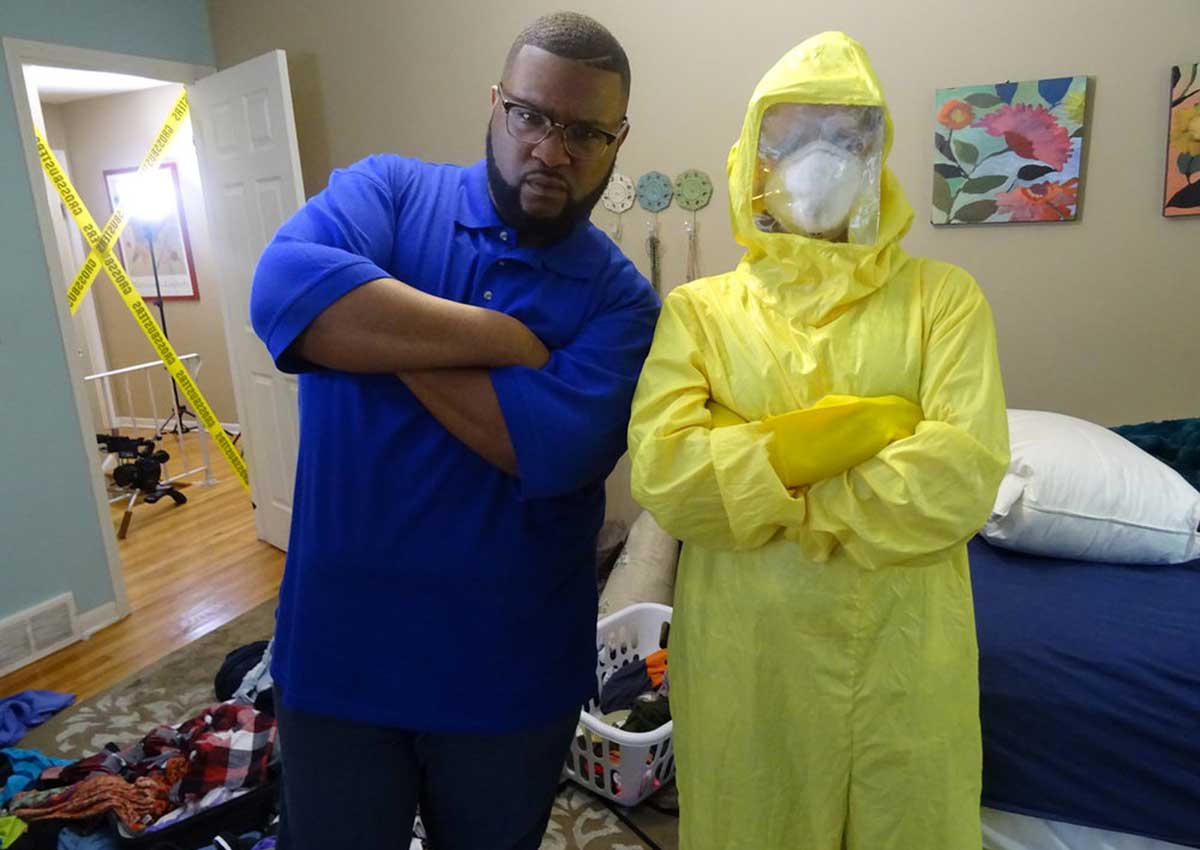 Mouldy food left out for months, dog urine and poop on floors - TV host Evan Spaulding has seen it all.
And it is all part of his job with the new MTV reality TV series Grossbusters.
For the show, the US actor and comedian and his HazMat-suited (hazardous materials) team track down the dirtiest slobs and the most infested bedrooms in the US.
They then give the participants' bedrooms a facelift.
Grossbusters premieres on MTV SEA (StarHub Ch 533) today at 7.30pm.
On his worst encounter, Spaulding, 27, told The New Paper over the phone from New Jersey: "There was a young lady in Florida who liked to blow her nose and wipe (the mucus) on the walls.
"When you see the (episode), it will shock you even more to see how long it has been on the walls."
The first episode shows Spaulding walking off in anger after he is overwhelmed by the sight and stench of a female Connecticut student's filthy room as well as her blase attitude.
He found the floor covered in clothes, there were leftover containers of sushi, and her two dogs would go in to relieve themselves.
It led her to move to another room in her house to sleep and she claimed she struggled in university because she did not have a proper place to study.
After witnessing each stomach-churning mess made by the participants of Grossbusters, Spaulding shames them into changing their ways by offering each offender "The Dirty Deal".
DEAL
They must take part in a humiliating public "Moment of Shame" before cleaning up their act and agreeing to change their ways forever.
Said Spaulding: "Even though some things were really disgusting, I'd do it all over again.
"I'm all about helping people.
"When I went into it, I didn't just want to judge people, I wanted to understand and get to the bottom of why people do what they do.
"There were some people whom I really felt bad for, like those dealing with the loss of a family member. I really wanted to help them.
"We all need help sometimes, we all need that extra push."
The first episode looks at a warehouse worker whose grandfather and father died, one after the other, leaving him in a slump and without any motivation to clean his filthy room.
If Spaulding has one takeaway from being part of Grossbusters, it would be to never judge a book by its cover.
"If you saw these participants outside their rooms, you would never ever guess that they had such living conditions. There's always a reason to why this happened," he said.
As for his own bedroom, Spaulding said it is kept as tidy as can be, with everything in order.
natmeah@sph.com.sg

This article was first published on January 25, 2016.
Get The New Paper for more stories.