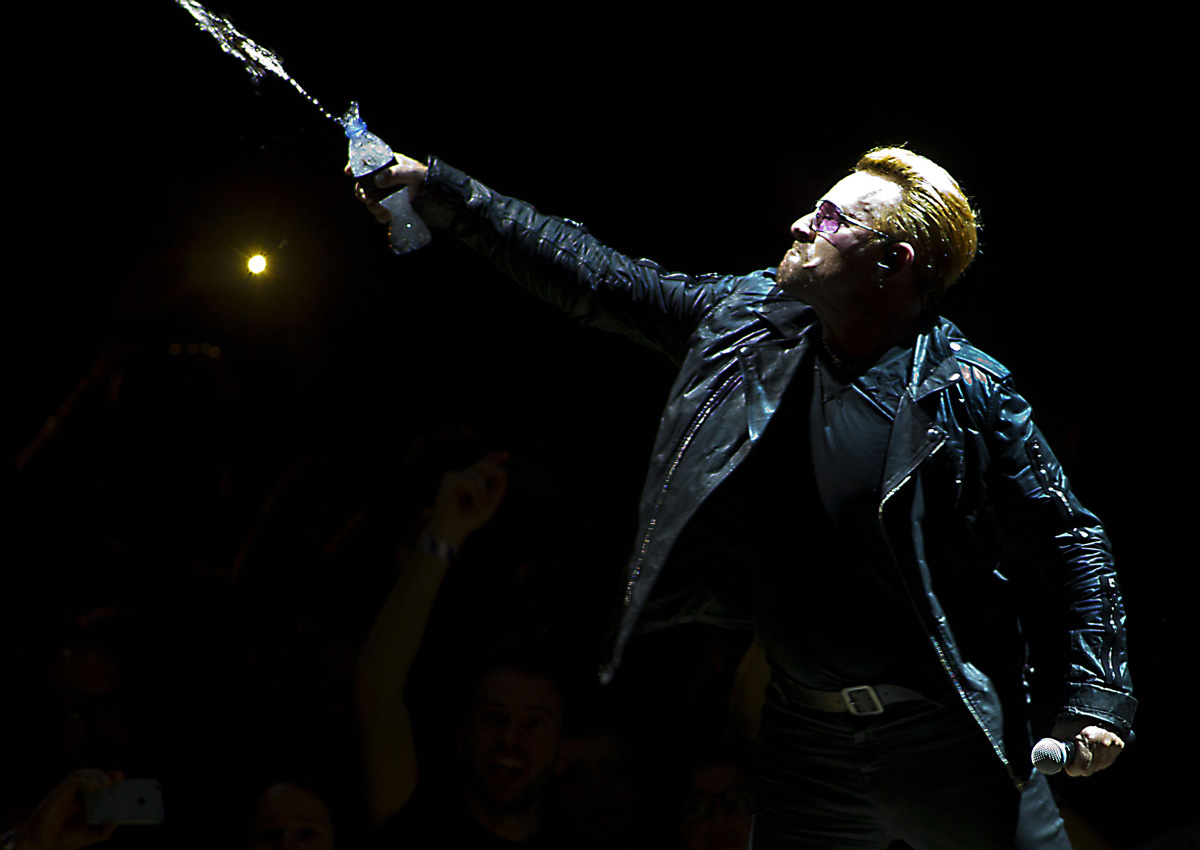 LOS ANGELES - U2 has canceled two sold-out concerts in Paris, including one to be broadcast live Saturday, and Foo Fighters cut short their tour after attacks that killed more than 120 people.
"We watched in disbelief and shock at the unfolding events in Paris and our hearts go out to all the victims and their families across the city tonight," U2 said in a statement late Friday.
HBO had planned to broadcast the concert live and had been promoting it extensively, including with promotional posters throughout New York.
The Irish rockers, among the world's most celebrated music acts, canceled the event but said they were "fully resolved to go ahead with this show at an appropriate time." The AccorHotels Arena, the venue formerly known as Bercy Arena where the broadcast would have taken place, later announced that U2 was also calling off another show on Sunday.
U2 already had performed in Paris on Tuesday and Wednesday.
France imposed a state of emergency after the wave of coordinated attacks Friday, including a massacre at another concert venue where US band Eagles of Death Metal was headlining.
Foo Fighters - whose frontman Dave Grohl has collaborated with Eagles of Death Metal - separately announced that the band was cutting short its tour.
"In light of this senseless violence, the closing of borders, and international mourning, we can't continue right now. There is no other way to say it. This is crazy and it sucks," the band said in a statement Saturday on social media.
Foo Fighters had been due to play the AccorHotels Arena a day after U2.
The band also had concerts scheduled in Turin, Lyon and Barcelona, which would have closed out a global tour marked by Grohl breaking his leg during a show in Sweden.
But another veteran rock group, Motorhead, plans to go ahead with a concert Sunday in Paris.
The Zenith, a major music venue in Paris, said it would step up security for the Motorhead show.
Among other artists, Coldplay postponed a concert in Los Angeles on Saturday that was due to be live on streaming service Tidal.
Coldplay, which is promoting an upcoming album, said it made the decision "out of respect" after the "terrible events in Paris" but would still play a set of old material offline for fans with tickets.
U2 - whose 2009-2011 concerts marked the top-grossing tour in musical history - had designed the Paris performances to cap a half year of shows that began in May in Vancouver.
While still selling out venues, U2 has faced a series of setbacks on the tour including guitarist The Edge falling off stage at the first show and longtime manager Dennis Sheehan dying on the road.
U2 - who have frequently addressed the troubles in Northern Ireland - are scheduled to end the tour later this month with dates in Belfast and their native Dublin.