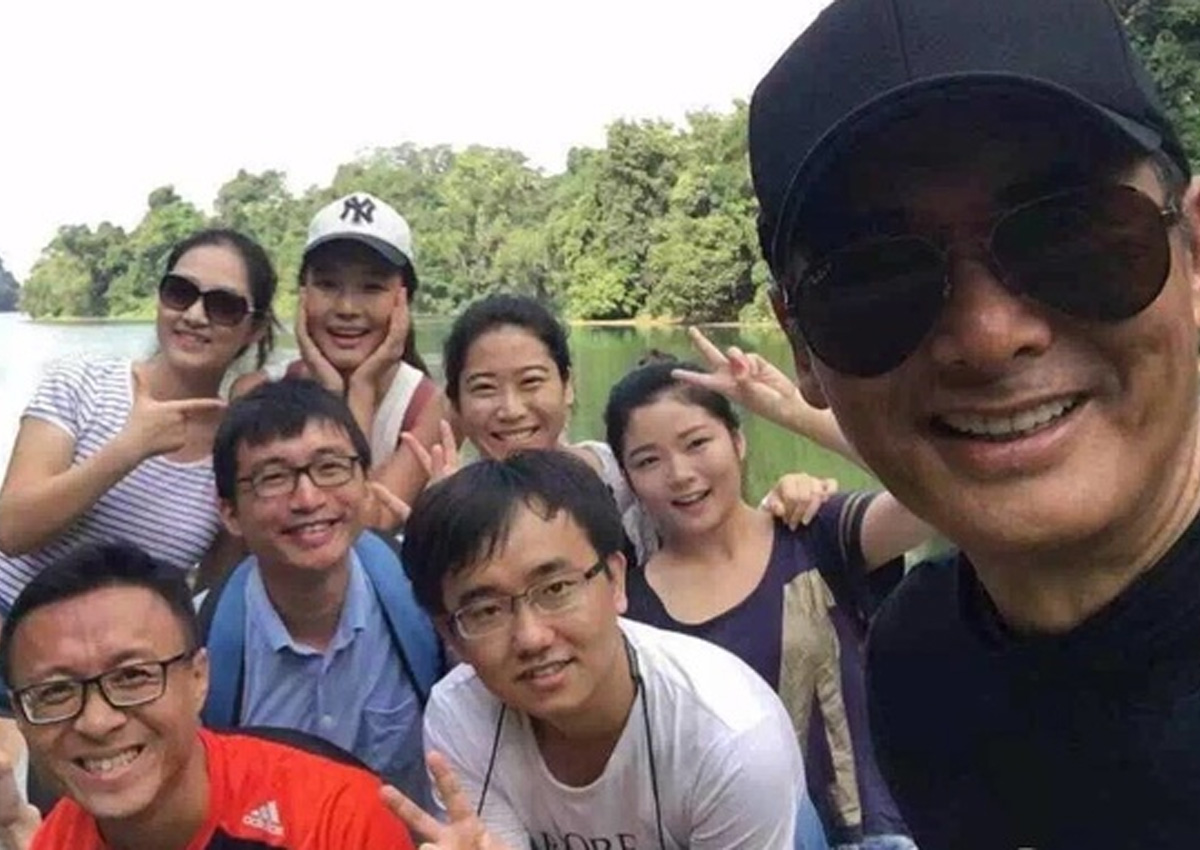 SINGAPORE - Those lucky enough to run into superstar Chow Yun Fat over the Christmas weekend have continued to sing his praises, calling him "extremely friendly" and "unpretentious".
My Paper reported today (Dec 28) that Chow has been spotted at MacRitchie Reservoir Park, Maxwell Food Centre, and at Shangri-la Hotel.
Photos being posted online show the veteran actor happily taking wefies with fans who ran into him.
Chow reportedly flew to Singapore with his wife, Singaporean Jasmine Tan, on Dec 23. Photos of him at a Ya Kun kaya toast outlet was put on Facebook by Ya Kun staff on Dec 24.
Singapore's famous "son-in-law" is reportedly planning to celebrate his wife's birthday (today) here with her family.
sinsh@sph.com.sg