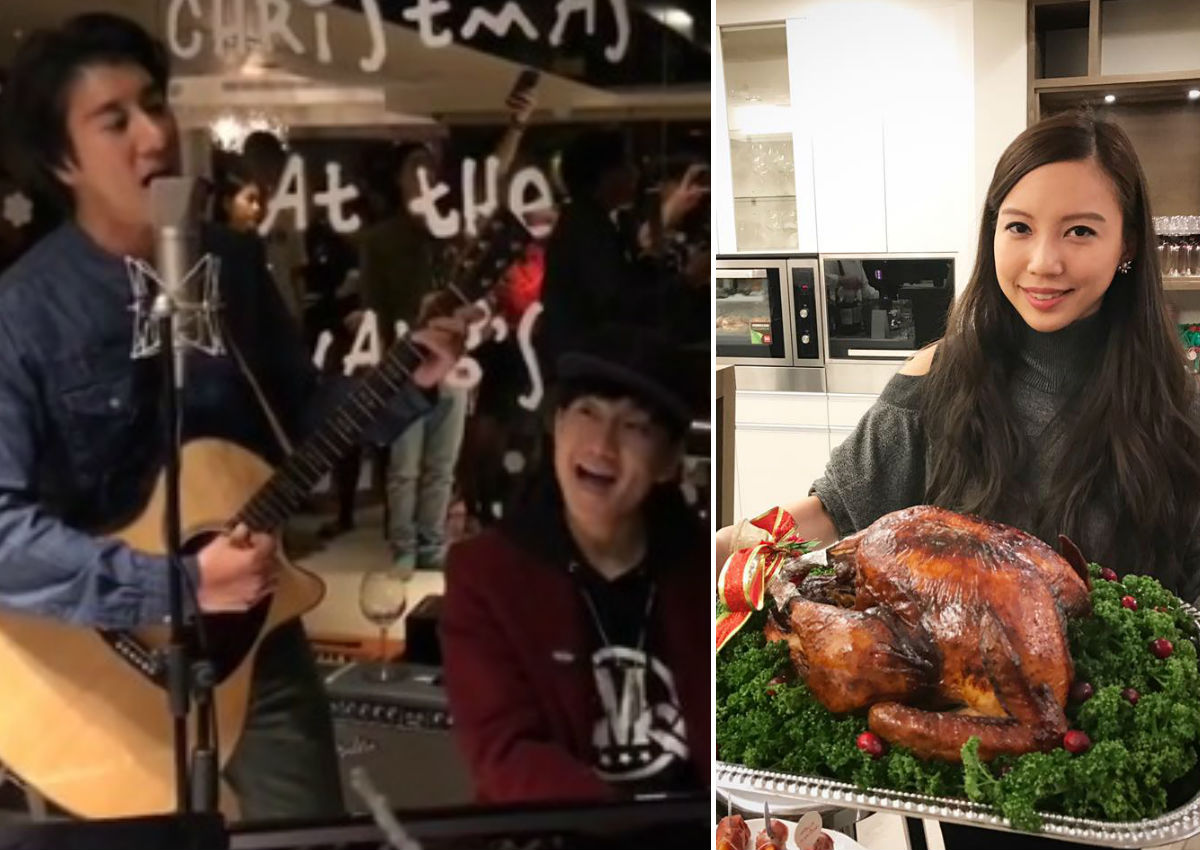 It's the most wonderful time of the year, and Mandopop idols Wang Lee Hom and JJ Lin have given us plenty of reason to cheer - by performing together on Christmas night.
Thanks to social media, footage of the singers casually singing in Wang's home is helping to make the season bright for fans all across the world.
With Wang on guitar and Lin playing the piano, guests were able to enjoy a musical Christmas with songs like 'White Christmas' and 'Somewhere over the rainbow'. Van Ness Wu can also be seen singing along in one of the videos.
The videos, taken at a Christmas dinner party hosted by Wang and his wife Lee Jinglei, offer a rare glimpse into the private life of Taiwan's most well-loved A-listers.
Taiwanese media reported that stars who attended the Wang family's Christmas dinner included Blackie Chen, JJ Lin, Chi-ling Lin, Patty Hou and Barbie Hsu.
For the special occasion, Wang's wife prepared a huge feast, even baking cookies and roasting the turkey herself.
One photo uploaded by Blackie Chen shows the glowing mother-of-two smiling while holding a large roasted turkey. The accompanying caption read: "Lee hom, you married a super good wife! Thank you, Jinglei, for preparing Christmas dinner!"
Wang himself was impressed by his wife's talents, and uploaded photos from the party to his Facebook account. He wrote: "My wife just gave birth two months ago, but already has the energy to organise a huge party... just unbelievable! This is superwife/mom/woman Jinglei. I thank my wife and everyone who attended the party."
Judging by the decorations and splendid buffet Lee put together, we can see why Wang would want to be home for Christmas.
ljessica@sph.com.sg