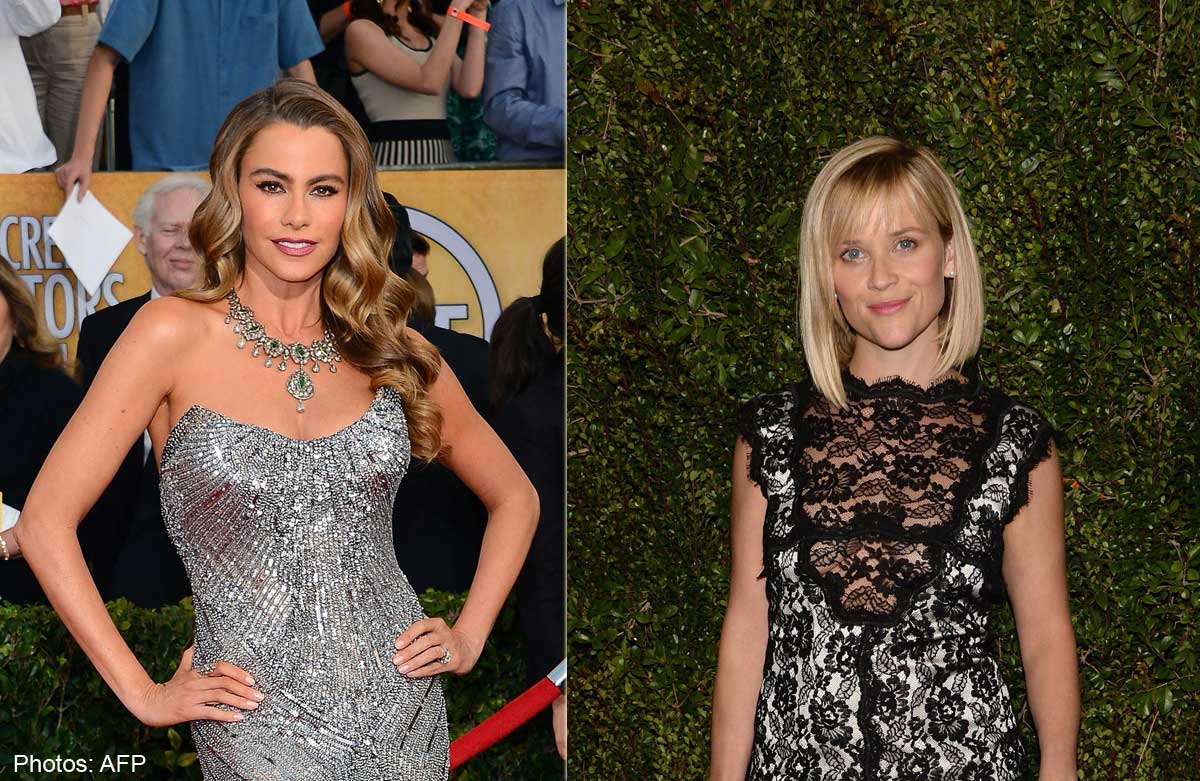 This should make for an interesting watch.
US actress Reese Witherspoon 37, and Colombian star Sofia Vergara 41, are teaming up for an action comedy called Don't Mess With Texas. Witherspoon will be playing a police officer and Vergara, a prisoner.
The duo are forced to go on the run together and encounter plenty of danger.
Anne Fletcher of the Sandra Bullock rom-com, The Proposal, is in talks to direct the comedy.

Get The New Paper for more stories.