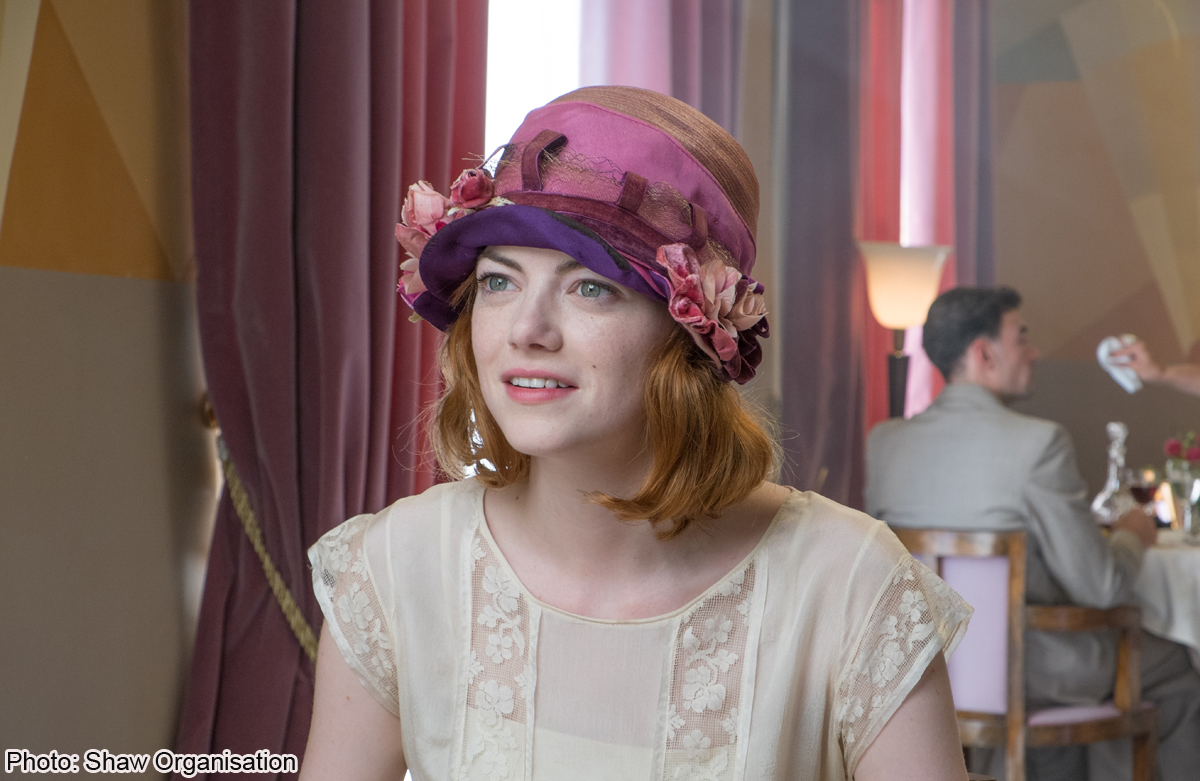 Woody Allen's tumultuous and often controversial real-life relationships with women have been well documented.
Yet, in his near-half century of film-making, the director and scriptwriter, 78, is an expert when it comes to crafting great stories that celebrate women.
While Allen's male leads never stray too far from being neurotic and brainy - essentially ciphers for his own personality - his onscreen women are intelligent, unique, often times quirky, and certainly not one-dimensional.
Emma Stone is Allen's latest muse. The 25-year-old is the star of his latest work Magic In The Moonlight, where she plays an alluring clairvoyant, Sophie.
The 1928-set romance, which opens here tomorrow, sees Colin Firth as the haughty and cynical Stanley, determined to debunk Sophie as nothing but a pretty swindler.
So what makes The Amazing Spider-Man babe the ideal Allen heroine?
She is confident
Stone possesses that same feisty attitude that is often evident in Allen's women.
In Magic, Sophie is clearly a self-assured lass. Despite being often ridiculed for being a fraud, the mystic never fails to win people's hearts, thanks to her easy charm.
Stone, in person, has an easy-going confidence and self-deprecating humour that makes her a darling in Hollywood. She is a champion for a greater presence of female comic roles.
She has the goods
Like Allen's earlier leading lady Cate Blanchett - who won the Best Actress Oscar for playing a neurotic socialite falling into poverty in last year's Blue Jasmine - Stone has demonstrated she is one talented and versatile actress despite her young age.
Stone has dabbled and delivered in various genres, be it comedy, action or drama. She has also won accolades along the way.
She is seductive
She may not have that va-va-voom aspect of Allen muses such as Penelope Cruz and Scarlett Johansson, but Stone is nonetheless beguiling.
In Magic, Sophie is described as extremely beautiful, so pretty that the wealthy Brice (Hamish Linklater) is smitten at first sight. Even the grumpy Stanley falls for Sophie.
Said Allen to New York Observer about his new "It" girl: "Emma is a natural movie star. She's beautiful in an interesting way."
She is young
In recent years, Allen has favoured starlets like Stone.
He also loves to pair his younger actresses with older men.
While we shan't say that mirrors Allen's personal interest in younger women - his wife Soon-Yi Previn is 43 - May-December romances play a big part in Allen's movies.
His earlier muse Scarlett Johansson, who appeared in three of his films, was at least a decade younger than her love interests in Scoop (Hugh Jackman) and Vicky Cristina Barcelona (Javier Bardem).
Stone trumps Johansson by being almost three decades younger - 28 years to be exact - than Firth.
She is already back for more
Allen is undeniably taken by Stone, having cast her in his next yet-to-be-titled film, which is being shot in Rhode Island, a state in the New England region of the US.
Stone stars opposite Joaquin Phoenix - he is 14 years her senior.
We can only guess that it is a matter of time before Stone will trump Johansson's hat-trick, and join Allen's famous collaborators like Diane Keaton (eight times) and Mia Farrow's record of 13 movies.
joannes@sph.com.sg
This article was published on Aug 13 in The New Paper.


Get The New Paper for more stories.