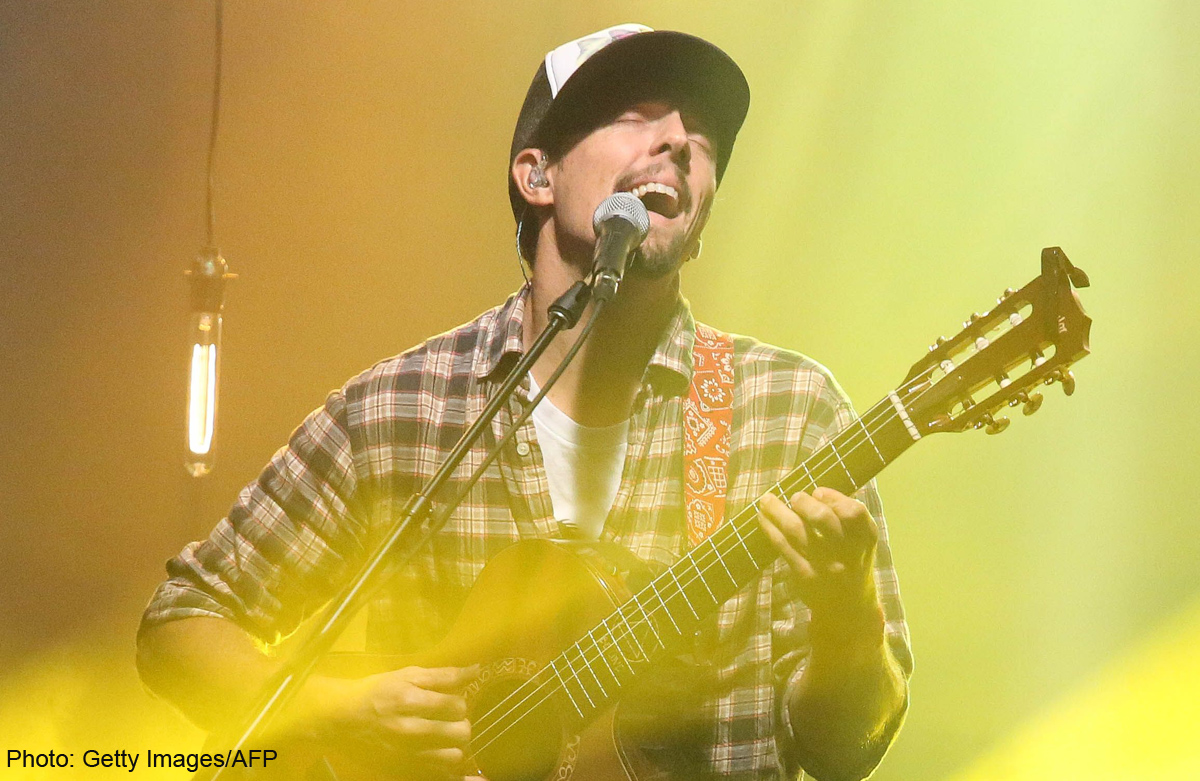 He was at one of her goofy art exhibitions in 1966, and he climbed a ladder up to the ceiling where she'd written the word "yes" in tiny letters.
This simple declaration of positivity and optimism touched Lennon, and the pair ended up talking.
Then they ended up doing a lot of other stuff, one of rock 'n' roll's great love affairs.
What I like about Jason Mraz's new album - Yes! - is the hippie vibe that harkens back to Lennon's era.
It's one plea for peace and love after another, with tracks such as Rise, Love Someone, You Can Rely On Me, Back To The Earth and Shine.
You can practically smell the rainbows.
Going for an almost purely acoustic sound, Mraz uses the all-girls group Raining Jane as his back-up musicians.
The album cover is a watercolour of birds flying majestically against a pale blue sky.
If there was any doubt as to what Mraz is trying to do, he actually uses a sitar on Shine. For what it's worth, this rather sexy jam is my favourite song on the album.
Mraz is best known for his feel-good hit I'm Yours, which we play a lot on Kiss92.
Who said on an infinite loop? How dare you! Just kidding, but we play it a lot.
Most of the songs on Yes! have a slightly different flavour to I'm Yours - less bouncy and pointless.
Mraz is being super earnest with this album - he seems to be on a mission to save the world.
Here's the first verse from the album's first single, Love Someone.
"Love is a funny thing / Whenever I give it, it comes back to me / And it's wonderful to be / Giving with my whole heart / As my heart receives / Your love"
He's just being so desperately nice that it's enough to make Kermit the Frog look evil.
The album goes on and on like that, and I must say that while I admire Mraz's dedication to sweetness, I don't quite buy it.
I would love to live in the utopia of his mind, but human beings aren't capable of being so gentle and lovely. We're still rampaging chimps.
To his credit, Lennon never forgot this.
Even when he was at his highest and hairiest, Lennon never lost his cynical edge.
Unlike Mraz, he knew that true change would require heat as well as light.
Mraz does indeed shine, but unfortunately there's no burn.
Our resident Kiss92 DJ/journo takes a look at the new album from Jason Mraz - Yes!
This article was published on Aug 13 in The New Paper.


Get The New Paper for more stories.