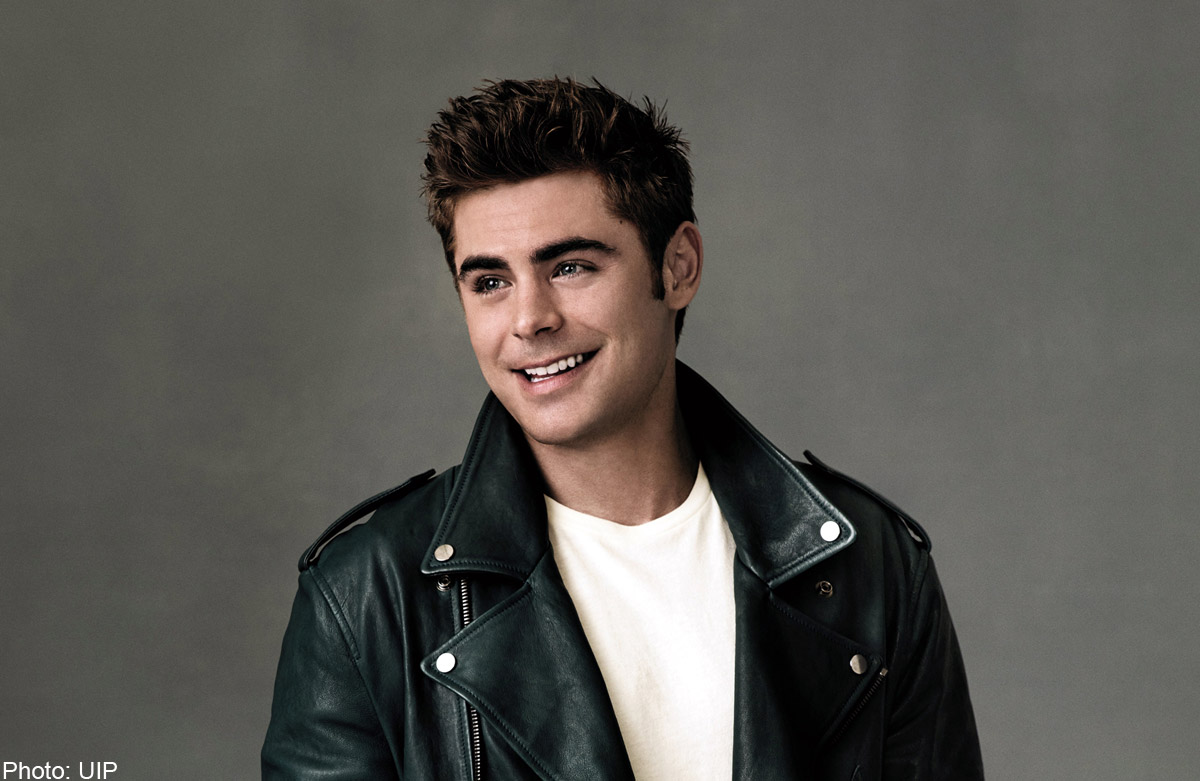 Since the curtain closed on the High School Musical franchise back in 2008, its hunky star Zac Efron has struggled to find himself as an actor and as a man.
Most guys in their early 20s go through this sort of awkward stage, but unfortunately, Efron had to do it on the world stage with millions watching.
"No matter who you are, you face challenges growing up," he told The Hollywood Reporter.
"You go with your things, you learn - you have to. It's impossible to lead an honest and fulfilling life as a man and not make mistakes and 'fess up to them when you need to.
"But it's especially humiliating when they happen to be so public and so scrutinised."
The humiliations Efron is talking about aren't quite Lindsay Lohan-calibre, but he has certainly struggled over the past five years.
Efron is now 26, but his biggest hit to date remains High School Musical 3: Senior Year (2008).
He has made some interesting films such as The Paperboy (2012), but he's mostly been drawn to earnest yawnfests such as Charlie St Cloud, The Lucky One, and At Any Price.
As for his personal life, the poor guy has been in and out of rehab for his cocaine and alcohol addiction.
He reached his low point just last month, when he got in a fight with a homeless man in a dodgy section of Los Angeles.
It seems that's all behind him now. He has joined Alcoholics Anonymous, entered therapy and tried to get rid of some of the bad influences in his life.
"Today, I'm good," he told USA Today in a recent interview. "I like being completely sober."
To take nothing away from AA, one wonders if it's the real reason Efron has managed to wrestle his demons into submission.
Does the satisfaction he found making a movie like Bad Neighbours have a lot more to do with overcoming his "rough year"?
'ICING ON CAKE'
He admitted on NBC's Today show: "It's kind of funny. (Bad Neighbours) is such a great icing on the cake for all of this. I was able to kind of channel all of that and put it back into this movie. I feel great. I feel really blessed to be here working with this group of guys. I couldn't be better right now. I'm really excited...
"Without those moments where you feel like your lowest, it's impossible to appreciate the high ones. But I sit here in front of you today much happier and healthier than I've probably ever been."
After years in the wilderness trying to prove himself as a "serious actor", Efron has finally returned to what he does best - being the life of the party.
Ironically, perhaps, it is this comedy and not his dramas that seems to have finally won over critics and the non-female audience.
Bad Neighbours is basically about how Efron's fraternity moves in next to a married schlub played by Seth Rogen and ends up making the latter's life a living hell.
Efron's character Teddy is the ultimate alpha hottie and spends much of the film shirtless.
It's hardly surprising that Efron excels at shirtlessness.
What's more surprising, at least to some, is how well he pulls off the comedy.
Rogen told The Hollywood Reporter: "Professionally speaking, I'm incredibly impressed with his work and his ethic...and I'm psyched to see how happy he is."
Not only is Bad Neighbours getting great reviews, Efron in particular is being singled out for praise.
Movie bible Variety wrote: "It's the eternally shirtless ex-teen idol Efron, surprisingly, who delivers the film's most intriguing performance, crafting a dime-turning combination of brotherly earnestness and Mephistophelean sadism."
The audiences who have managed to watch it so far have been enthusiastic and word-of-mouth should be fantastic once it finally hits local cinemas tomorrow.
Efron even managed to find a new squeeze - US actress Halston Sage, who plays his on-screen girlfriend.
Basically, this is the opportunity Efron had been waiting for, and he did it by finally embracing his past instead of fleeing from it.
As he said in an interview with UK newspaper The Guardian: "Am I the kind of actor I want to be? I think so."
This article was published on May 7 in The New Paper.


Get The New Paper for more stories.