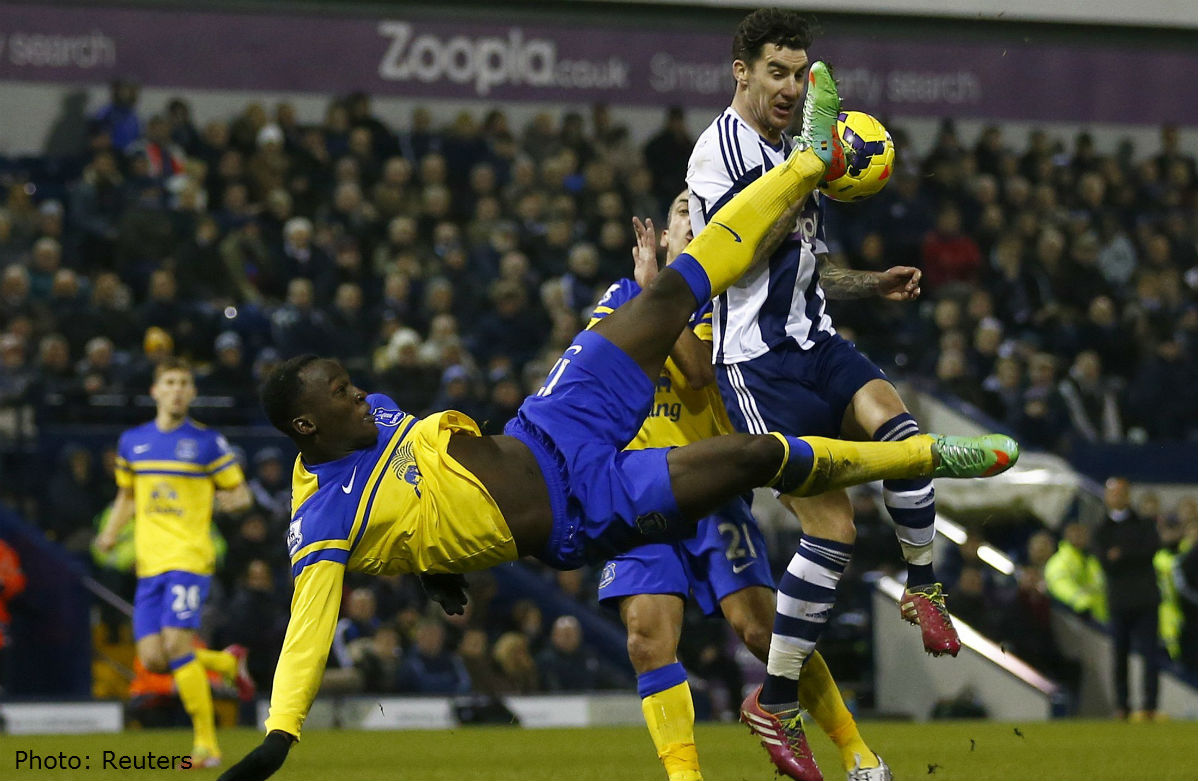 LIVERPOOL v EVERTON (Wednesday, 4am, SingTel mio TV Ch 102 & StarHub TV Ch 227)
I do not want to give a prediction for the Merseyside derby between Liverpool and Everton on Wednesday morning (Singapore time).
All I will say is that you can't expect me to tip against the Reds, who I spent six of my best footballing years with.
I still remember my first Merseyside derby in 1987. It was at Anfield and Everton were the reigning champions then.
We won 2-0, but the Toffees got their revenge (1- 0) later that season at Goodison Park.
Back then, the derby had a red-hot intensity because Liverpool and Everton were the best two teams in the land - the matches between us would often help decide who would go on to be English champions.
This season, at Anfield, it will be intense, considering both teams are doing well, fighting for fourth spot and a place in the Champions League. But it won't rival the derbies from the '80s. Fighting for fourth just doesn't have the same ring about it.
Those days, you never needed team talks.
Our manager Kenny Dalglish never had to say anything in the dressing room before the game. The rivalry was unbelievable. The players knew what was at stake.
The football wasn't always flowing, but you knew you were in for a war of attrition when you stepped out on the pitch.
Often times, it was a kicking match for the first 20 minutes, especially when Peter Reid was playing for Everton.
For Roberto Martinez, in his second derby experience, it will be all about possession of the ball and his young striker Romelu Lukaku.
Martinez won't be fazed by the occasion.
He's been to Anfield several times with Wigan Athletic. He knows the crowd and the dressing room - all that does help. I'll bet he'll talk to his team about courage before the match.
Courage to keep the ball.
The important thing for Everton at Anfield is to keep the fans as quiet as possible. To do that, you have to keep the ball and have courage in possession to make the brave pass forward.
Frustrate Liverpool on the field and you frustrate Anfield.
Everton fans are buzzing at the moment.
Former boss David Moyes never won at Anfield and they must be thinking the jinx has to end sometime. Maybe Martinez is the man to do it.
Wobbly Defence
Liverpool's wobbly defence worries me.
Even against Bournemouth in the FA Cup, they gave up numerous chances. Centre back Martin Skrtel has been getting away with murder recently and he was very lucky not to concede a penalty in the cup game.
Lukaku will trouble him. The Belgian is only 20, but he has the strength and quickness, and is unpredictable.
He could give Skrtel and Kolo Toure a nightmarish time.
For Liverpool, Luis Suarez and Daniel Sturridge are almost unstoppable.
But Martinez won't worry about stopping them individually. He's similar to Arsene Wenger in that sense. It's all about his team and what they do. If Everton keep the ball and pass it well - like they are doing at the moment - they will have every chance to win the game.
Another worry for Liverpool is that Lucas Leiva is out. Who will play that holding midfielder role? If Brendan Rodgers starts with Steven Gerrard and Jordan Henderson in the middle, that could mean trouble defensively.
Also, Coutinho is out of sorts at the moment and left back Aly Cissokho is, to put it bluntly, not good enough for the Premier League. Kevin Mirallas down that right wing could have a field day.
Rodgers will tell his charges to start quickly; get a good tempo going and get the fans behind them. They didn't do that during the 2-2 home draw with Aston Villa.
It will be a fascinating game, probably one of the most important derby matches in a long while. Both teams are genuine contenders for the top four. This "war" will go a long way in deciding which team make it in the end.
npsports@sph.com.sg

Get The New Paper for more stories.