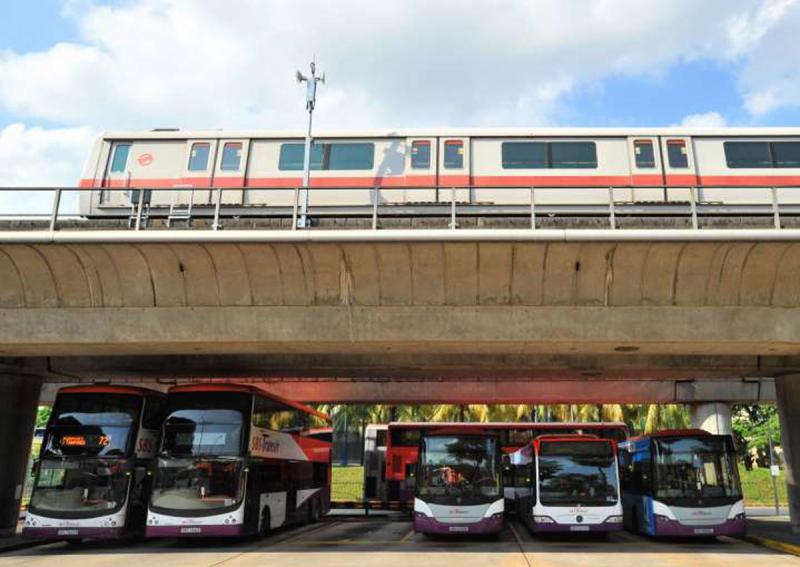 The Singapore market would likely kick off this year with little spring in its steps, as the headwinds that rocked investor sentiments last year still persist.
With the Straits Times Index (STI) ending last year down 14.3 per cent - the worst performance in South-east Asia - to 2,882.73, all eyes will remain on sticky issues, including China's slowdown, soft corporate earnings and weak commodity prices, in the coming months.
The crude benchmark Brent futures was stuck at US$37.28 per barrel at last close, down around 33 per cent last year and 67 per cent from mid-2014 before the oil crash. "This concluded a year where, not unlike in other markets, commodity-related firms saw severe price pressures. The same was true for energy companies and some of their Singapore-based suppliers," Mr Hartmut Issel, UBS Wealth Management's equity and credit head for Asia Pacific, told The Straits Times.
Unsurprisingly, Singapore Exchange's Oil and Gas Index pared 60 per cent to 266.027 last year, while the Offshore Services Index was also down by 50 per cent to 319.155. Within the sector, blue chips Sembcorp Marine and Keppel Corp will continue to face a bumpy road ahead after a very lacklustre year. SembMarine lost 46 per cent in the past 12 months while Keppel Corp dropped 26 per cent, as the oil production slowdown led to earnings and contract woes.
But the market is not without its bright side, Mr Issel noted, adding: "Transport-related companies did well and we expect this to continue, especially in the wake of ongoing land transport reforms and given the low energy prices."
SBS Transit rose 14.8 per cent last year to $1.94 at last close, reflecting the excitement over the sector. While SMRT Corp ended the year in the red, it was up around 32 per cent from late August to $1.505 at last close, shrugging off the region- wide currency and market disruptions that spilt over from China.
Others were less optimistic, with some citing an uncertain domestic backdrop in Singapore as a cause for market concerns.
"Singapore needs to see some return of competitiveness alongside a revival in global trade. The economy is still trade-dominated and, although services have held up well, the domestic asset markets are no longer thriving," Jefferies chief global equity strategist Sean Darby cautioned. "In part, this is due to a mature credit cycle as well as a stretched loan-to-deposit ratio. There is some upside from an unwinding of regulations for the property sector but demand is constrained by the fact that wages are not moving up in the economy."
Meanwhile, this year may also be a downer for debt market investors, Credit Suisse emerging markets bond analyst Neel Gopalakrishnan warned. "We believe credit quality of issuers, on average, declined, with particularly significant weakness seen in commodity-linked companies and in the offshore marine sector, which is a sizeable part of the Singapore dollar bond market."
Notably, last year the Singdollar bond market saw the first instance of a missed coupon payment - by Indonesian telecom firm Trikomsel - since the 2008 global financial crisis, triggering fear of a debt default - a very rare occurrence in Singapore.
Amid the changing interest rate environment, secondary market liquidity has also dried up, making it difficult for bondholders to exit their positions, Mr Gopalakrishnan said, adding that this year will be similarly challenging.
"We believe 2016 will continue to be challenging. Given that credit quality will likely be under pressure and secondary market liquidity poor, we would recommend clients to be selective and stick to fundamentally solid credits even if the yield is not particularly compelling.
"The lesson learnt from the recent absence of meaningful secondary market liquidity is that investors should buy only bonds that they are comfortable holding to maturity rather than for a trading opportunity."

This article was first published on Jan 4, 2016.
Get a copy of The Straits Times or go to straitstimes.com for more stories.