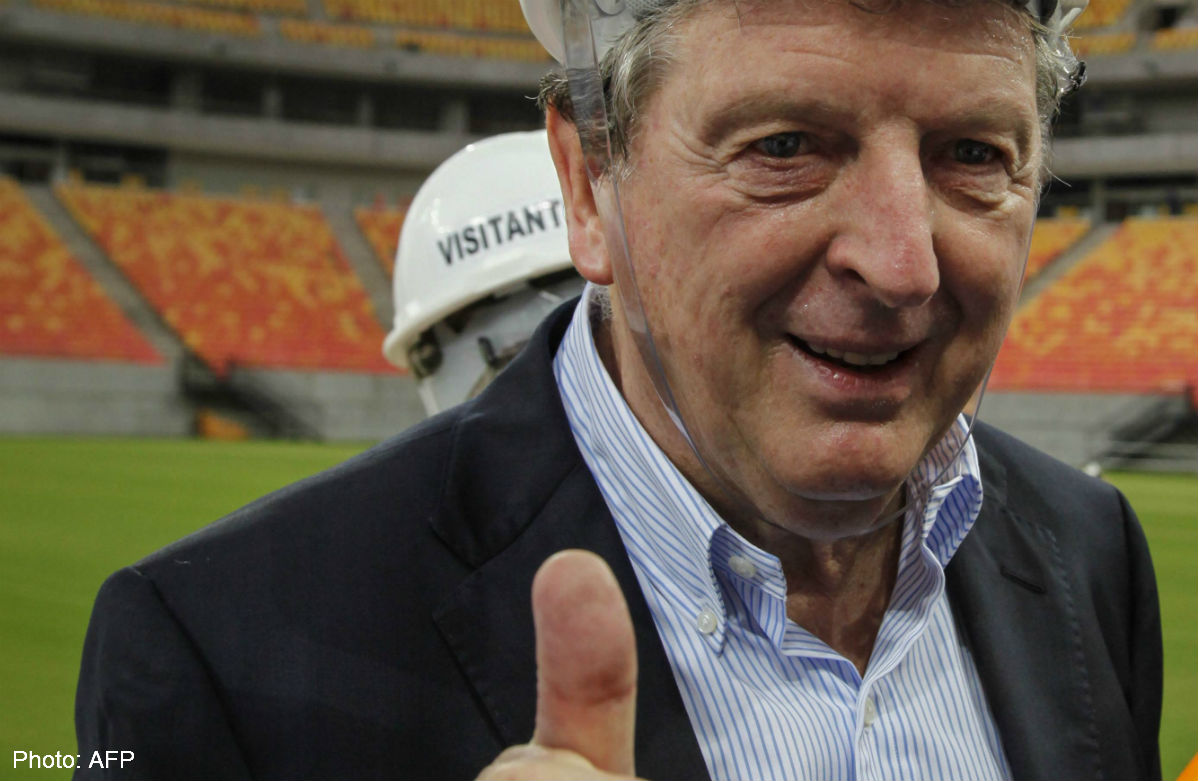 UNITED KINGDOM - England manager Roy Hodgson will meet his former team Switzerland in Group E of the 2016 European Championship qualfying campaign.
Hodgson enjoyed great success with the Swiss, leading them to the knockout stages of the 1994 World Cup.
He would have enjoyed this draw in Nice, France, yesterday almost as much.
The English were treated to a group without serious rivals and bereft of banana skins.
Even they can't mess this one up.
Slovenia represent the only possible problem.
England had to work hard to beat them in the group stages of the 2010 World Cup and they performed reasonably well in qualifying for next year's tournament, finishing third behind Iceland and Switzerland.
But, given that teams of the quality of Turkey, Poland and Serbia were in the third pot, it's fair to say that Hodgson can be very pleased with himself.
Estonia, Lithuania and San Marino, the other nations in Group E, will present no significant difficulties.
Unless something extraordinary happens, this group will offer few surprises.
The same could not be said elsewhere.
Scotland, resurgent under Gordon Strachan's management, found themselves drawn into a hellish pool with Germany, Poland and the Republic of Ireland.
CONSOLATION
Some consolation came in the form of Gibraltar, surely destined to join the likes of San Marino and Lichtenstein as continental whipping boys, but they will struggle to qualify.
Martin O'Neill and Roy Keane, newly installed at Ireland, will also have hoped for an easier campaign.
Group A looks just as challenging.
First seeds Holland will face the always-dangerous Czech Republic, under-performing Turkey and the up-and-coming Icelandic side who so nearly qualified for this summer's World Cup.
The Dutch will be under new management after the summer, with Louis van Gaal keen to try his hand in the Premier League. The new man will need to find his feet quickly.
Hosts France will be non-competitive opponents for the teams in Group I, playing out friendlies as if they were trying to qualify.
They certainly have strong opposition to test themselves against.
Portugal and Denmark were drawn together once again and Serbia will fancy their chances of stopping one of them in their tracks.
Wales coach Chris Coleman saw his team dropped in with World Cup qualifiers Bosnia and highly-rated Belgium, but should have a fighting chance against Israel and Cyprus in the battle to finish third.
If nothing else, the points they pick up against the weaker teams in the group will aid their rankings for future tournaments.
Holders Spain will meet the co-hosts of Euro 2012 Ukraine in Group C and will expect to qualify easily.
Group F is wide open with Greece and Hungary, arguably the two weakest first and second seeds, drawn together with Romania, Finland and Northern Ireland.
Russia and Sweden should progress from Group G, Italy and Croatia from Group H.
England have problems qualifying for the European Championship in the past, notably in 2008 when they fell short.
They are unlikely to fall short again. This was as good as it gets for Hodgson.
npsports@sph.com.sg

Get The New Paper for more stories.