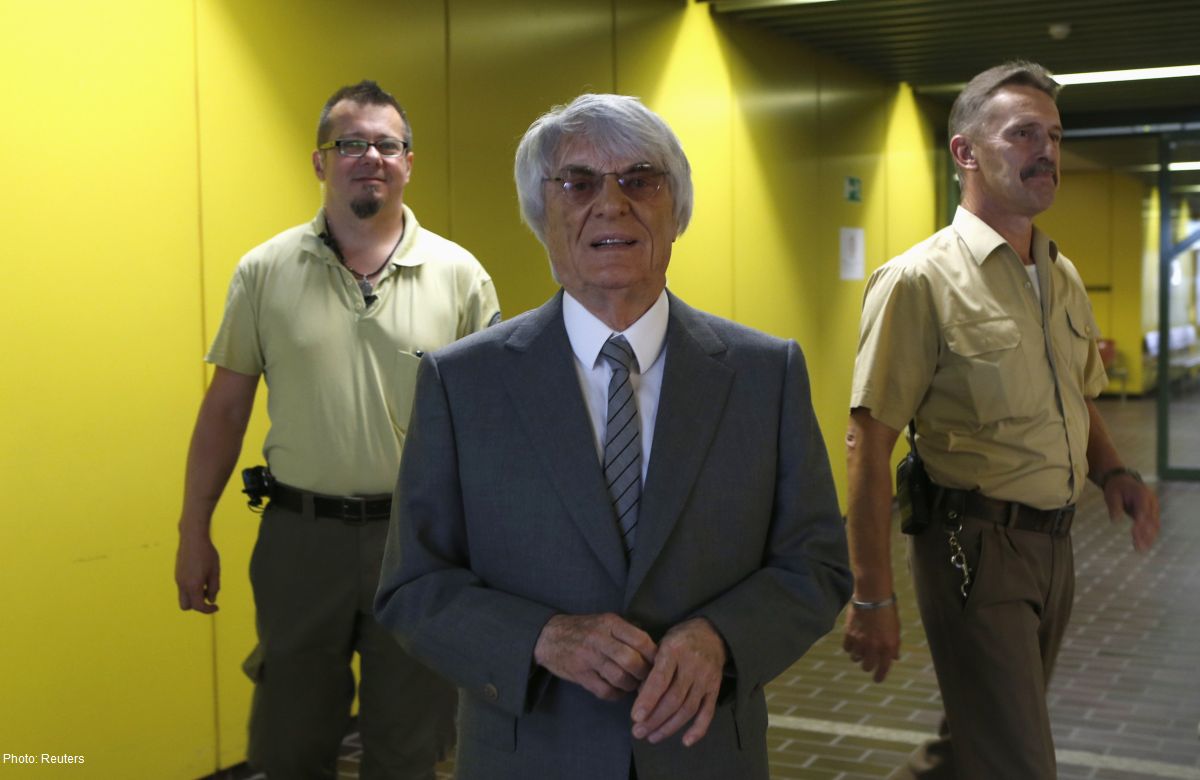 MUNICH, Germany - Formula One boss Bernie Ecclestone told a court on Tuesday that a multi-million dollar payment to a jailed German banker was designed to buy the man's silence.
Given detailed evidence for the first time in his bribery trial, Ecclestone repeated earlier statements that the payment to former BayernLB chief risk officer Gerhard Gribkowsky was an insurance policy after the German put him under pressure over his tax affairs. "I was a little sarcastic when I asked would 50 million help you?," Ecclestone said of a conversation with Gribkowsky. "It was the cheapest insurance policy I have ever seen," added the Briton, a billionaire who is a familiar face to millions of motor racing fans around the world.
Ecclestone is accused of channelling $44 million to Gribkowsky in return for smoothing the sale of a major stake in the business to private equity fund CVC which became the largest shareholder in Formula One in 2006.
The prosecution alleges that Ecclestone, 83, wanted CVC to take control as it meant he could stay on as chief executive of a business he had been instrumental in building.
Ecclestone, who denies wrongdoing, could face up to 10 years in prison if found guilty and a conviction would end his long grip on the business.
Ecclestone admits paying Gribkowsky but has maintained that this was because the German was threatening to make false claims to the British authorities about his tax status that could have jeopardised his fortune.
The case began in April and is expected to run until at least October. It is being heard only two days each week to fit around Ecclestone's commitments to Formula One. The latest grand prix in the motor racing series will be held in Germany this coming weekend.
The Munich court jailed Gribkowsky for 8-1/2 years in 2012 for corruption over the payments from Ecclestone.
State-owned BayernLB became a major shareholder in Formula One following the collapse of the Kirch media group in 2002.