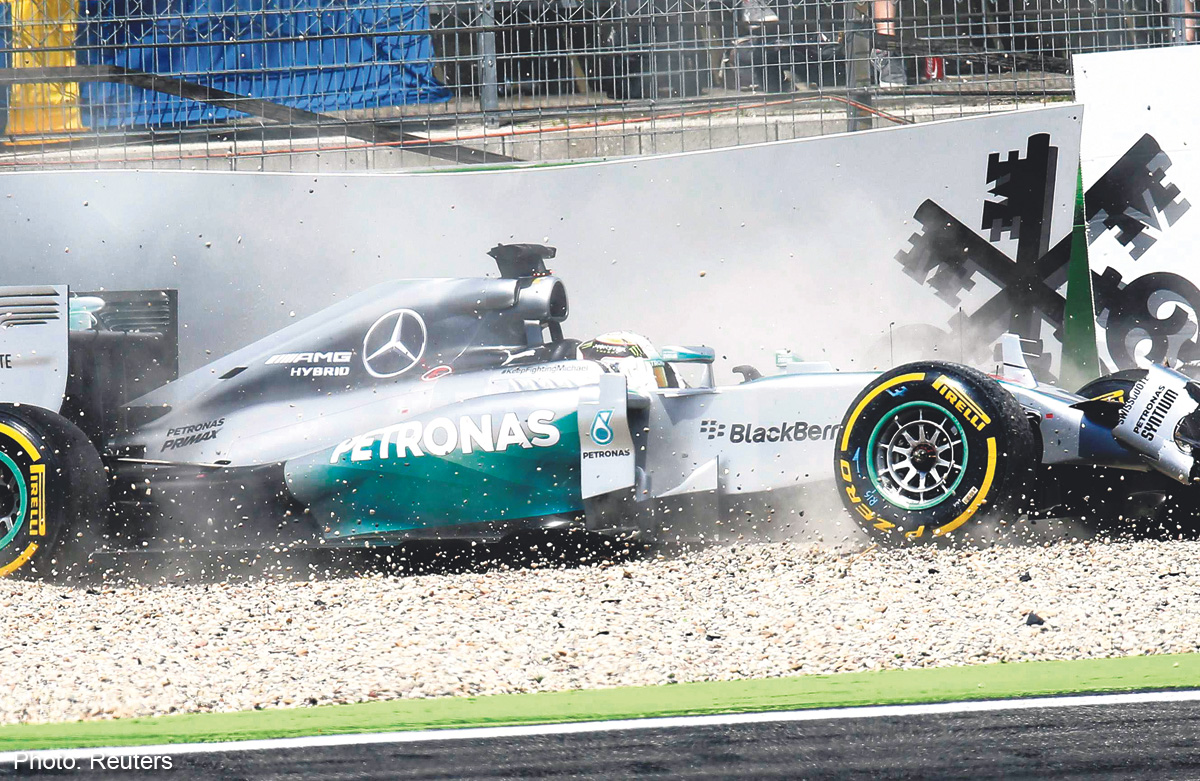 HOCKENHEIM, Germany - Formula One title contender Lewis Hamilton will drop to 20th on Sunday's German Grand Prix grid, and may start from the pitlane, after Mercedes changed the gearbox on his car following a crash in qualifying.
The Briton, whose championship-leading team mate Nico Rosberg will be on pole position for his home race, qualified 16th on Saturday despite spinning into the barriers early on.
However, he gained a position because Sauber's Mexican Esteban Gutierrez carried over a three-place demotion from the previous race.
But Mercedes said Hamilton would also have to take a mandatory five-place penalty for the unscheduled gearbox change overnight. "We can confirm that @LewisHamilton's gearbox will be changed for the race owing to accident damage incurred yesterday. 5 place penalty," the team said on their Twitter feed.
Hamilton's crash, in the first phase of qualifying, was caused by a front brake disc failure and Mercedes indicated on Saturday he would change to a different brand as a safety precaution.
If that is the case, then the 2008 champion is expected to start from the pit lane.
Hamilton is four points behind Rosberg at the halfway point in the season with nine races remaining after Hockenheim.