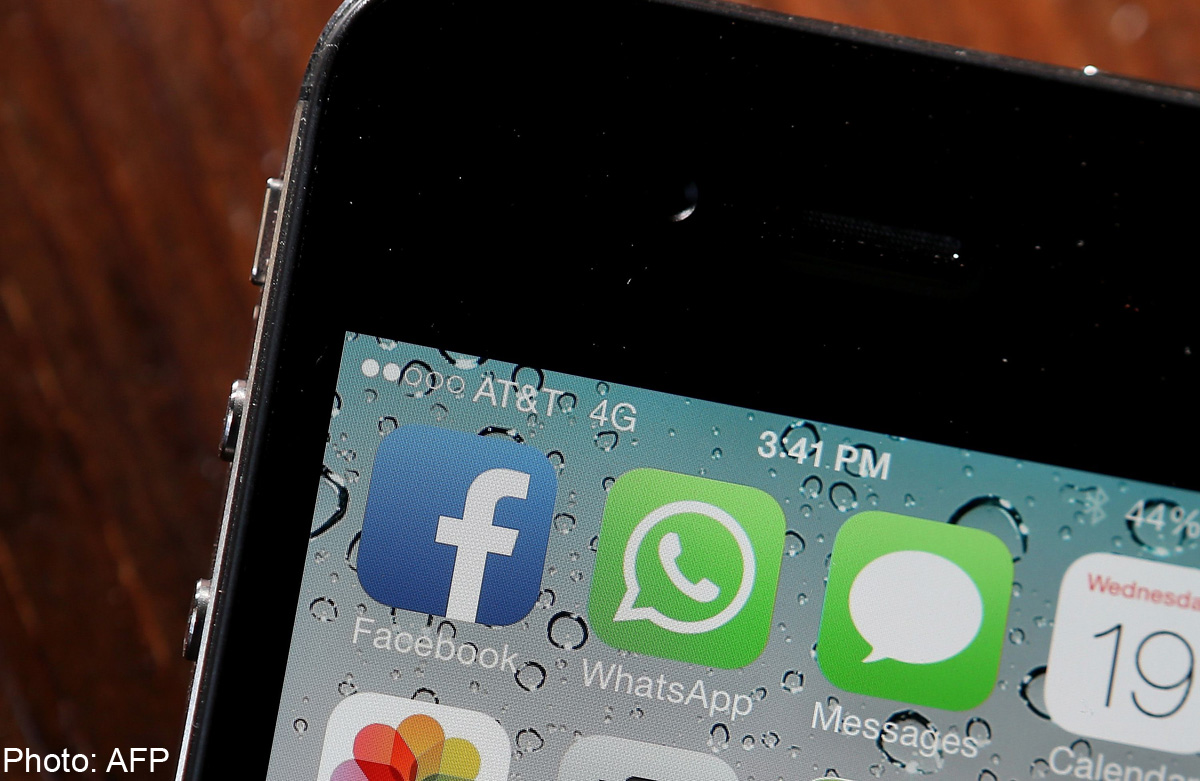 Facebook's acquisition of WhatsApp has got many people balking at the deal's staggering $24-billion price tag, which is more than what the social network raised in its own IPO.
The acquisition underscores Facebook's ambitions to be more mobile, and would provide access to more users, including the younger ones - more and more of whom are reportedly losing interest in social networking websites and turning to private messaging apps instead.
Irony of all ironies
Perhaps the biggest irony of this whole Facebook-WhatsApp deal is that WhatsApp co-founder, Brian Acton, was denied a working opportunity with Facebook just five years ago.
Facebook turned me down. It was a great opportunity to connect with some fantastic people. Looking forward to life's next adventure.

— Brian Acton (@brianacton) August 3, 2009
And he just sold his startup to Facebook for a cool $24 billion price tag.
Besides being spurned by Facebook, Twitter also rejected his job application, as seen from his dormant Twitter account.
Got denied by Twitter HQ. That's ok. Would have been a long commute.

— Brian Acton (@brianacton) May 23, 2009
Interestingly, the former vice president of engineering for Yahoo was not a fan of Twitter to begin with.
Experts weigh in on whether the gains from the acquisition justify its price:
"Facebook is clearly taking out one of its main competitors. They are buying 450 million loyal users and an extraordinary growth story, but at a staggering cost."
- Paul Sweeney, an analyst at Bloomberg Industries
"No matter how you look at it this is an expensive deal and a very big bet and very big bets either work out or they perform quite poorly."
- Rick Summer, an analyst at Morningstar
"This could be seen as a microcosm of a bubble. I expect there to be a lot of scepticism about this deal. People are going to look at this and say, 'Uh, oh, did they pay way too much for this?'"
- Anthony Michael Sabino, a business professor at St. John's University
"I am not surprised they went after WhatsApp, but the amount is staggering."
- Brian Blau, an analyst at Gartner
"Goodness gracious, it's a good deal for WhatsApp."
- Jonathan Teo, an early investor in Snapchat
"Younger users seem to prefer something more ephemeral, something that changes moment by moment. WhatsApp gives Facebook a major player in that space."
- Marcos Sanchez, vice president of App Annie
"WhatsApp is a force to be reckoned with. It has over 450 million monthly active users worldwide and over 320 million daily active users. It claims to be adding one million new registered accounts per day.

With the acquisition Facebook has gained access to WhatsApp's large repository of phone numbers, which was a missing link for Facebook's user information. The access to phone numbers now bridges the offline and online worlds of Facebook users. WhatsApp will also enhance Facebook's mobile strategy and make the service grow faster and be stickier with mobile first users."
- Neha Dharia and Eden Zoller, analysts at Ovum's consumer telecoms