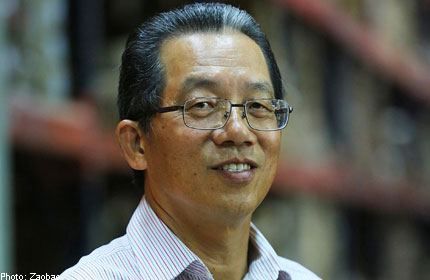 SINGAPORE - Home-grown fastener supplier PS Group has launched an initial public offering (IPO) to raise net proceeds of $3.8 million.
The firm supplies more than 15,000 types and sizes of fasteners - such as screws, bolts, nuts, pins, anchors, rivets and clips.
It is aiming for a listing on Catalist, the Singapore Exchange's second board.
PS is offering 20.4 million new shares at 25 cents each by way of placement - 30 per cent of its enlarged share capital of 68 million shares.
The IPO does not include any shares for retail investors.
PS Group's co-founder and executive chairman Teo Choon Hock said the company's growth is not tied to any one sector, as fasteners are used in a wide array of industries.
He added that becoming a listed company is the next natural step in expanding the business.
"In order to compete effectively, we need to bring the company to the next level, and listing the company is part of that effort."
The group is now concentrating its efforts on its emerging markets business. Last year, 23.2 per cent of its revenue came from customers in Sri Lanka, Panama and the United Arab Emirates, among others.
"We expect that the increasing fixed investments and a rise in manufacturing bases in emerging economies... will in turn boost the demand for fastener products," said Mr Teo.
The company's 200 customers come from more than 45 countries, though the bulk of its revenues last year came from Singapore, Malaysia and Indonesia.
The company intends to distribute dividends of at least 30 per cent of the group's net profits until next year.
Of the net proceeds, it intends to use $1 million to enhance its existing warehouse facilities and upgrade inventory management.
The remaining $2.8 million will be set aside for general working capital, for buying inventory and diversifying its product range.
The placement will close at noon next Tuesday, with trading due to start next Thursday.

Get a copy of The Straits Times or go to straitstimes.com for more stories.