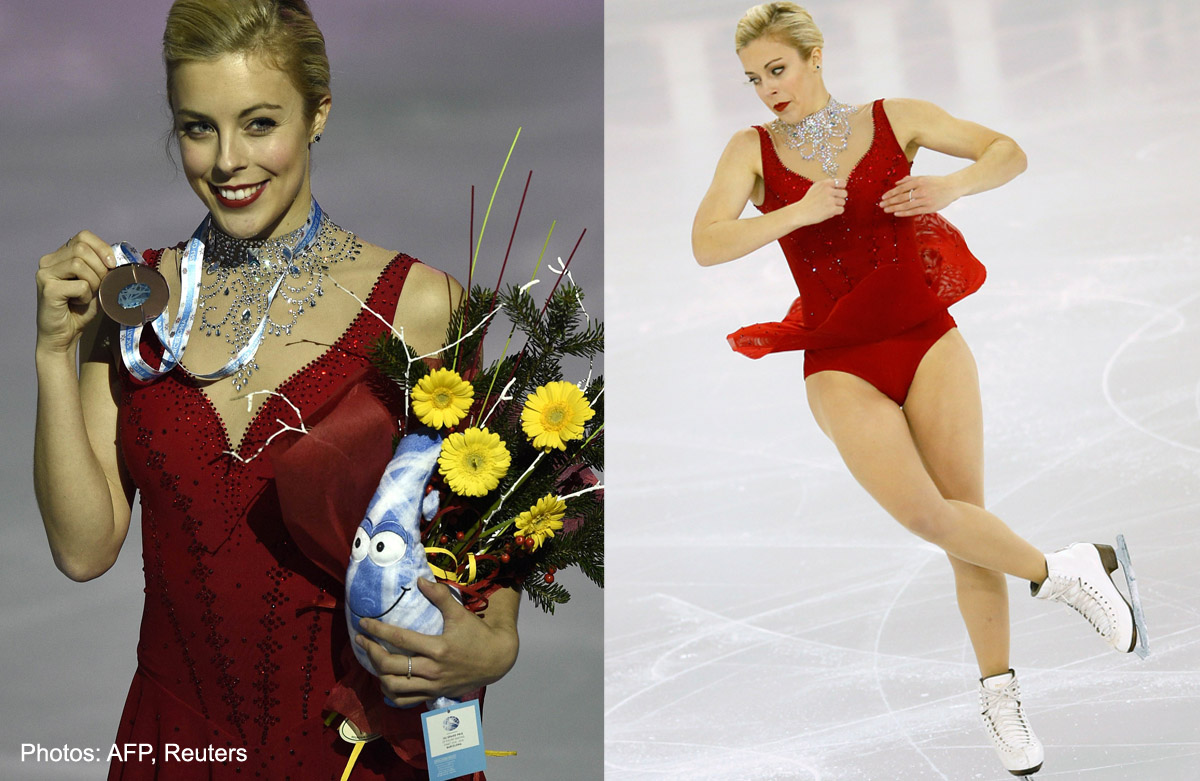 BARCELONA - Ashley Wagner revealed her strength as a woman competing against girls as she spoilt Russian hopes of a podium sweep at the ISU Grand Prix figure skating Final in Barcelona.
Elizaveta Tuktamysheva, 17, led a Russian 1-2 ahead of Elena Radionova, 15, with 23-year-old Wagner taking bronze after recovering from a shaky short programme which left her bottom of the six-woman field.
The skater from California has opted to continue pushing towards her dream of a world or Olympic podium place as many of her contemporaries are skipping the post-Winter Games season.
"A lot of girls taking the season off have been world champions. I'm not there yet. I don't have time to take off," said Wagner, who finished seventh in Sochi earlier this year and also at last year's world championships.
"My strength right now is that I'm a woman," she continued.
"I'm drawing on personal experience about love and life when I perform, and that is reflected in the scores.
"For me it's about getting the technical elements now before they (the teenagers) find out.
"I'm 23 years old and after an Olympic podium, that is my dream." The 2012 Four Continents champion picked up a season's best 129.26 points for her free skate to Moulin Rouge and 189.50 overall on Saturday which gave her a third Grand Prix medal to add to her bronze last year and silver in 2012.
"Today was huge for me to come from last place to the podium is a huge accomplishment, especially against the best girls in world," she said.
"Finally I got to show a clean triple flip-triple toe and I tried the triple loop-halfloop-triple Salchow.
"I want to challenge myself with something new, hopefully by the time I get to nationals, I just have to figure out how to put together two clean programmes because although this free went well, this competition as a whole was a little wonky," said the two-time US national champion.
She was followed by two more Russian girls - Anna Pogorilaya, 16, and Julia Lipnitskaya, 16, - who were fourth and fifth, with Japan's Rika Hongo, 18, finishing last in the six-woman field.
Tuktamysheva, meanwhile, put Russia, who already boost the Olympic champion Adelina Sotnikova, back on top of the Grand Prix final podium for the first time since Irina Slutskaya in 2004.
The skater from St Petersburg led all the way, claiming gold with a strong free skate which gave her a new personal best 136.06 points and overall total of 204.58.
She landed seven triple jumps including three in combination with other jumps.
Radionova scored 198.74 for her skate to move up from third.
And she revealed she was already wary of the competition awaiting at Russian nationals from December 24-28.
"I'm not so young any more. I'll soon be 16," said the two-time world junior champion.
To which Wagner replied: "I'm a great grandma when you say that."