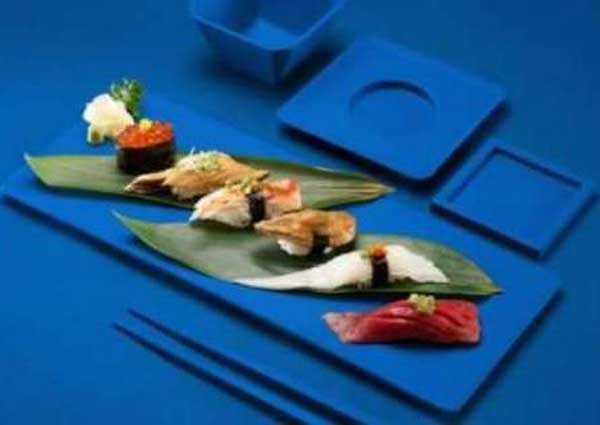 Central Chidlom and Central Embassy are taking shoppers on a culinary journey with the "Tastes of the World @ Central Bangkok Festival" tomorrow (July 13) through July 31.
In conjunction, Central Embassy is hosting "The World on a Plate" tomorrow through July 23, bringing 42 popular restaurants together under the same roof. And 10 top eateries - Another Hound Cafe, Bao and Buns, Broccoli Revolution, Egg My God, Chikalicious Dessert Bar, Siwilai Cafe, Som Tam Nua, the Girl & the Pig, the Meat Bar and Rico - will be sharing their "secret recipes".
Every restaurant at Central Embassy will also be participating, offering special dishes, discounts and chances to win a prize for every Bt1,000 spent.
"On weekends we'll have teen celebrities cooking alongside famous chefs to help raise money for the Tiang Chirathivat Foundation, which helps other organisations distribute food among the underprivileged," says Central Embassy managing director Barom Bhicharnchitr.
The mall's Eathai zone will have delicacies from all four regions of the Kingdom in a "Full Flavours of Thailand" presentation from July 21 to 31. These will include northern cuisine from Krua Pa Ta Chiang Mai.
You can enjoy khai pam, an oil-free omelette cooked on banana leaf; stir-fried pork laab; jin som mok khai sausage with egg; and khao fuem thod from Chiang Rai. From the South, Na Chalong is offering shrimp in chilli paste with bitter beans, sour soup with snapper fish and coconut meat, and crab curry with chaphlu leaf. Via Krua Apsorn, the Central region contributes roasted duck curry, massaman curry, and green curry with beef.
And from the Northeast there'll be the full gamut of som tam dishes, grilled chicken and other mouth-watering treats. In between bites, there'll be handicrafts and souvenirs from every region, including textiles, mineral soaps and silks, and free performances and workshops on the weekends.
The Issaya Cooking Studio will show you how to prepare various Thai favourites.
The finale will be at Central Chidlom's FoodLoft with "A World of Desserts" from July 21 to 31.
The sweet treats will range from milk ice cream topped with Californian honeycomb from Honeymee and green-tea-and-charcoal ice cream from Kyo Roll En to lava buns from Salapao Shanghai and British-style cakes and tarts from Yellow Spoon.
Both weekends there'll be live music, children's activities and prize give-aways.