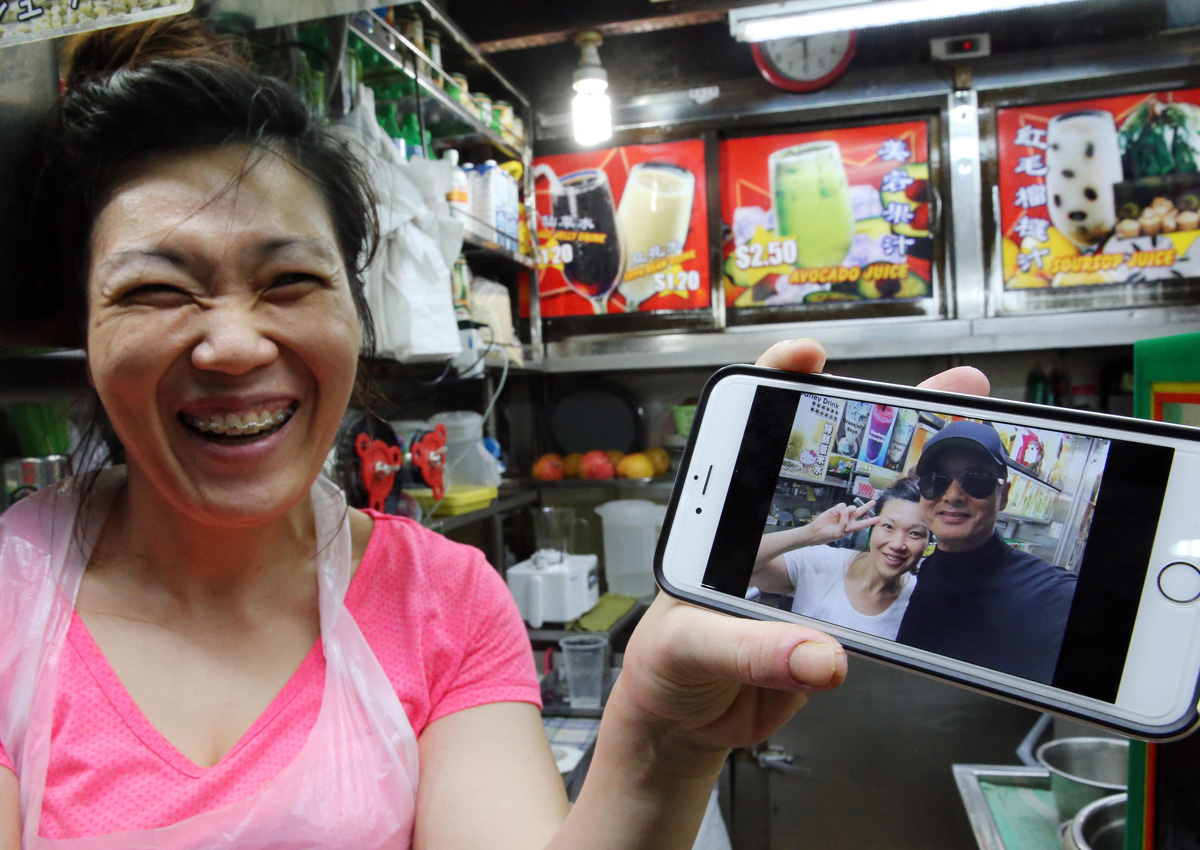 Hong Kong actor Chow Yun-fat's apparent love for Singapore food extends beyond kaya toast.
Just last week on Christmas eve, the 60-year-old veteran actor was spotted at a Ya Kun Kaya Toast outlet, reportedly at Far East Square.
The popular kaya toast chain posted wefies that Chow took together with staff on its Facebook page.
But it seems "Brother Fatt", as Chow is popularly known in Cantonese, is also a big fan of another iconic Singaporean dish - chicken rice.
Shin Min Daily News reported on Monday (Dec 28) that Chow patronised Tian Tian Chicken Rice at Maxwell Food Centre for three days consecutively.
Tian Tian Chicken Rice, which won Best Hawker at the AsiaOne People's Choice Awards in 2014, is a favourite of local foodies and has been featured on international food programmes like 'No Reservations', hosted by former chef Anthony Bourdain. 
The famous hawker centre is also known to draw local and regional stars from Rui En to Andy Lau, and celebrity chef Jamie Oliver reportedly made a pit-stop at the food centre when he was in town last year.
A sugarcane drinks stallholder, Madam Cai, told the Chinese daily that Chow was swamped by fans when he arrived at the food centre last Thursday at about 11am.
She said the charismatic star "had no airs about him", and sat down at a table after buying a plate of chicken rice. He also gamely posed for photos with fans.
Chow, who left after half an hour, also bought sugarcane juice from her and tapioca cake from another stall.
Madam Cai added that the actor dropped by the food centre the next two days, but bought takeaways instead.
"He didn't say much and always ordered in Cantonese. He automatically took my phone to snap photos of us together on all three days," said Madam Cai.
"Unpretentious" and "friendly" were also words used to describe Chow, who was spotted at MacRitchie Reservoir park and Shangri-La hotel.
Singapore's famous "son-in-law" reportedly arrived in the Republic on Dec 23 with his Singaporean wife Jasmine Tan, to celebrate Tan's birthday today with her family.
Interestingly, Chow was spotted wearing the same all-black outfit during all his excursions in Singapore.
candicec@sph.com.sg