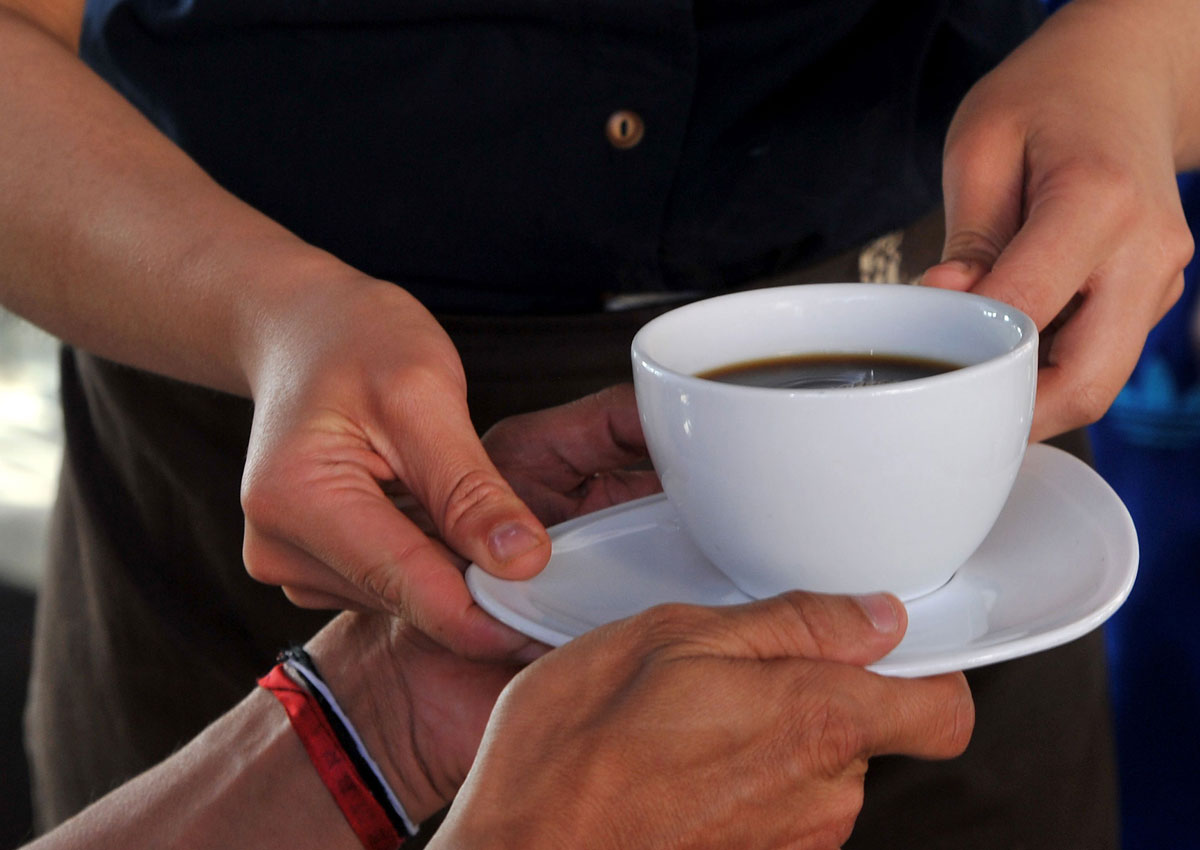 The next time you order a cup of coffee at a fine-dining restaurant or high-end hotel, do not be surprised if you hear the familiar whirl of the coffee machine, but do not see a barista.
This is because the beverage being delivered is "made" from a single-serve coffee capsule from brands like Nespresso, instead of from an espresso machine that takes fresh ground coffee.
Anti:dote, a cocktail bar at Fairmont Singapore, has switched to Nespresso. Fine-dining restaurants Cure and Me@OUE, from the Deliciae Group, and hotels such as Conrad Centennial and Pan Pacific are among a growing list of places offering capsule coffee on the menu.
Due to reasons ranging from a lack of baristas to space constraints to manpower issues, more food and beverage (F&B) outlets are dishing out single-serve coffee to customers for the convenience and consistency in quality it provides.
Mr Mark Tay, 40, founder of local beverage consultancy BarSmiths, has seen more F&B outlets replace traditional espresso machines with single-serve ones in the past few years. His firm has started to recommend Nespresso to some clients who want to enter the industry.
Nestle, which owns the Nespresso range of single-serve coffee beverages and machines, stated in 2013 that about 30 per cent of the 2,400 Michelin-starred restaurants worldwide serve its brews. Nespresso Singapore declined to reveal how many F&B outlets here serve its coffee.
Single-serve systems, such as those from Nespresso or Illy Coffee, extract coffee by injecting hot water into a capsule filled with ground coffee. Their use is similar to restaurants serving ready-made soft drinks, juices, alcohol and even hot water added to tea bags.
At crunch time, coffee can be offered with greater efficiency. At one lunch event, managed by BarSmiths, over 450 Nespresso capsules were consumed in an hour. This task would require more than one trained barista to perform.
While Mr Tay noted that there is no replacing a trained barista, he pointed out that it takes only two Nespresso machines to serve up to 200 guests, as opposed to needing several baristas for the same job.
But the biggest reason for moving towards a single-serve system is consistency in taste, he said.
Mr Tay, who advises new F&B outlets on menu planning and staff training, pointed out that the Nespresso offers speed and flavour consistency, while the different training that baristas go through can affect the taste of the coffee they make.
"Some baristas extract coffee based on time, while some extract based on the weight of the draw.
"I won't get a consistent end result unless I set the pace and train the barista, but this will take time. I know what a Nespresso Ristretto or Espresso gives me. In large-scale events, I don't have to spend too much time on the variables."
This is what prompted Anti:dote to switch to Nespresso. "With consistently good coffee from the Nespresso machine, we are able to guarantee the same quality to our guests each time," said Fairmont Singapore hotel manager Scott Murray.
Compared with hiring a pool of baristas with a starting pay of $1,800 that small F&B outlets cannot afford, the entry-level Nespresso Zenius model for businesses costs from $700. The final price is dependent on other factors such as the number of capsules, which start from $0.82 each, and accessories ordered.
"More and more people are consuming coffee out-of-home and, with the labour crunch in Singapore, we see a positive growth in the number of restaurants choosing Nespresso Business Solutions," said Nespresso Singapore's country manager Matthieu Pougin.
While the coffee created is the same, Nespresso's business machines use small puck-shaped pods that are not compatible with its consumer range.
While there are some coffee connoisseurs who cringe at paying more for capsule coffee, overall feedback to the switch has been positive from both consumers and businesses, said Mr Tay.
Mr Lui Syen Kai, 26, who works in the finance sector, likens single- serve coffee at restaurants to ready-made fruit juices.
"It will make me uncomfortable only if they label these products as freshly brewed or made. I will pay for that Nespresso in a cafe to complete my meal, rather than having a poor-standard house brew that may spoil my dining experience."
sherwinl@sph.com.sg

This article was first published on October 14, 2015.
Get a copy of The Straits Times or go to straitstimes.com for more stories.