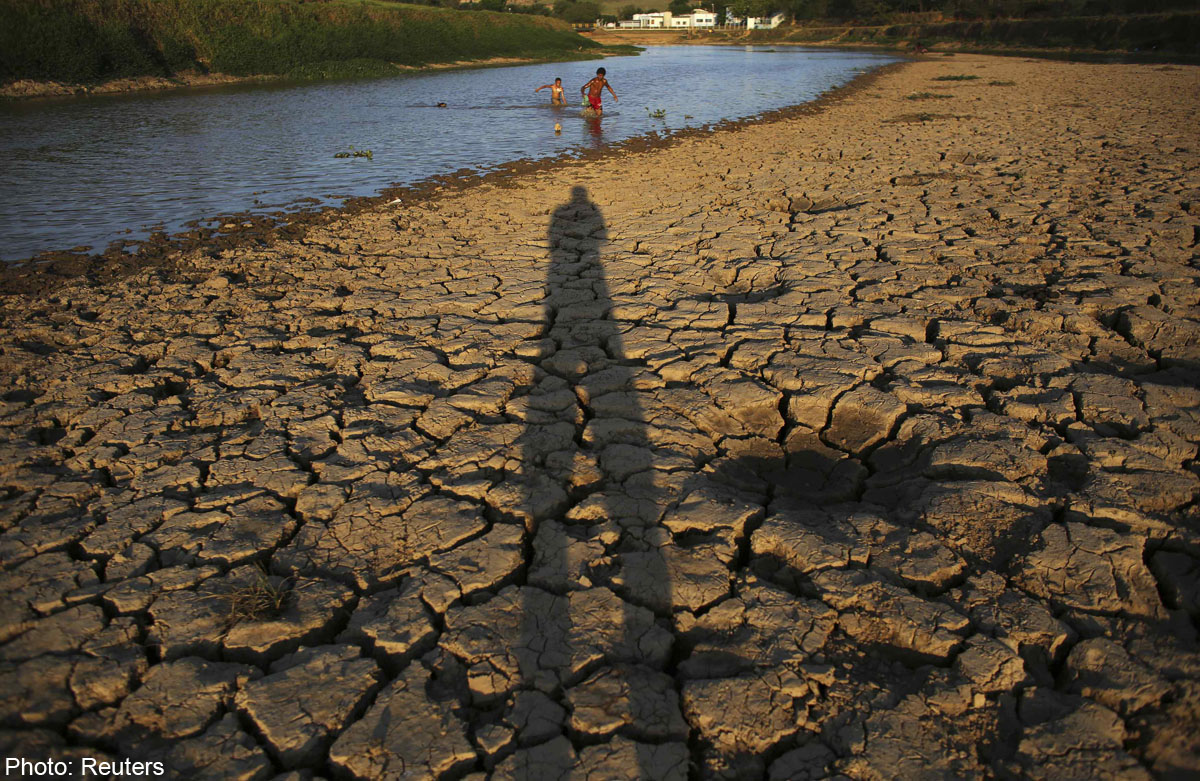 RIO DE JANEIRO - Brazil's coffee harvest last year was hit by one the country's worst droughts in decades, with effects on the world's largest producer now threatening to spill over into this year, pushing prices ever higher.
Brazil's 290,000 growers produce around a third of the world's coffee - out-producing the country's nearest competitor, Vietnam, by more than three times.
But last year's total yield was down 7.7 per cent from 2013 and well below initial forecasts, the ministry of agriculture said this week.
Production of high grade arabica slumped even more drastically, by 15 per cent.
The falling production has sent prices soaring, with arabica up by half in 2014 and expected to keep increasing this year.
A pound of arabica for March delivery was fetching around US$1.77 (S$2.37)on New York's ICE Futures US market Thursday, compared to around US$1.06 a year earlier.
Unlike many crops that are replanted and harvested each year, coffee is grown in a two-year cycle. So initial predictions for 2014, made before the drought took hold, had initially forecast a much stronger harvest.
"This harvest was all set to be a bumper one, given many plantations were new and cultivators had invested to increase productivity," said Gil Barabach of Safras & Mercado specialist news agency.
"At the end of 2013 we expected production to hit 60 to 65 million sacks," Barabach said.
The final total, measured in 60-kilogram bags, was actually just 45.3 million, thanks in large part to severe rain shortages in south and central south Brazil, the country's main production centres, that stretched from the first weeks of last year through November.
"Annual rainfall normally comes in at between 1,600 millimeters (63 inches) to 1,800 millimeters," said Paulo Sergio Elias, a spokesman for a coffee growing cooperative of some 3,000 producers in Minas Gerais, north of Sao Paulo and Rio states.
But rainfall last year "didn't even reach 900 millimeters," Elias said.
Stunted growth
The drought had a particularly severe impact because "it happened from January and February, just as the beans were growing larger and ripening," Elias explained.
"It will also affect the productive potential of this coming year as plant reserves are too weak to ensure the development of future fruit," he added.
In other words, given coffee's two-year growing cycle, the effects of last year's stunted growth will be seen in the bean yield over the next 12 months.
"The plants expended a huge amount of energy in enduring the lack of water and high temperatures," Elias said.
"As a result, the branches are shorter than usual and hence will bear less grains. Buds are also lacking in the clusters." Production was further hit last year by frost in the southern state of Parana. The region's harvest slumped by two-thirds over 2013, according to national supply company Conab.
Plantations of lower grade robusta in regions less affected by drought saw their harvests rise 20 per cent - but their yield only accounts for a third of national production.
Barabach says he expects production this year to be "similar" to 2014, but exports may be even lower, potentially pushing prices yet higher.
"The country had major reserves to call on given weak demand and the low prices of (2013)," explained analyst Barabach.
"Once the falloff in production was felt and prices rose it sold off stock at a good price.
"Reserves will be much tighter in 2015," Barabach predicted.