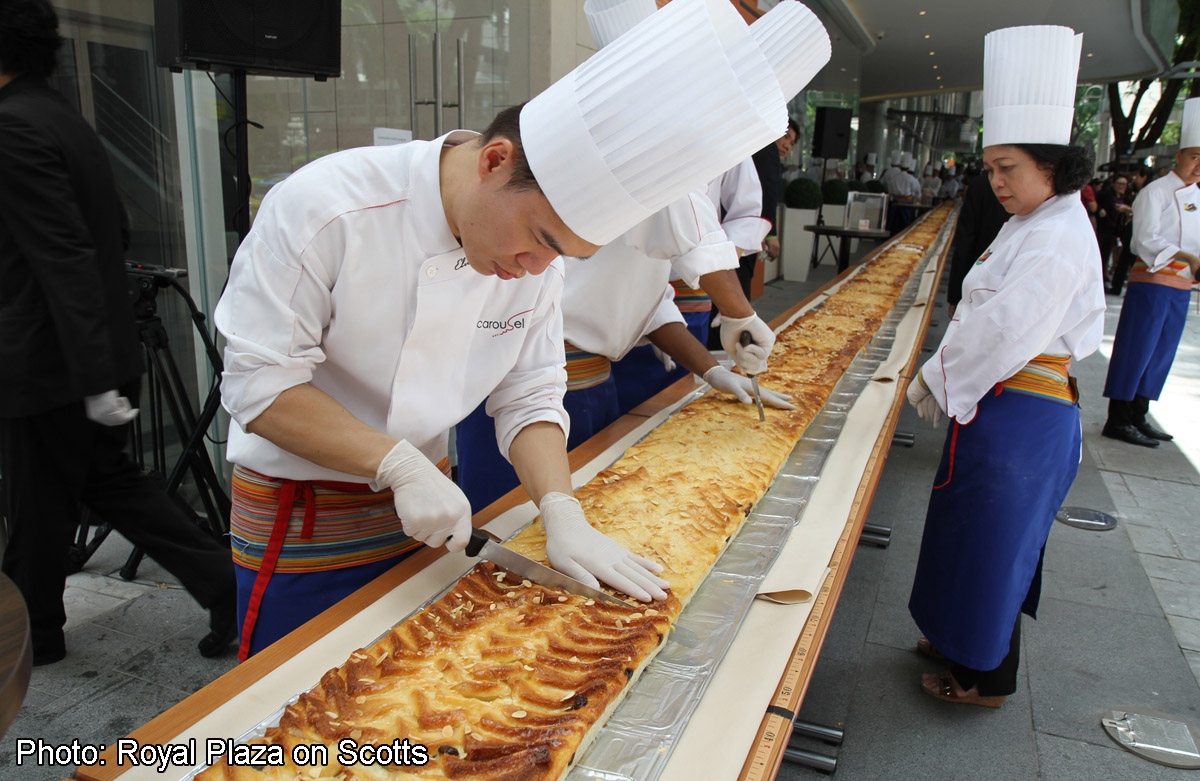 SINGAPORE - A team of 32 chefs from award-winning buffet restaurant Carousel gathered today to set a new record and celebrate Royal Plaza on Scotts' 40th anniversary with the longest bread and butter pudding in Singapore.
The chefs took 55 hours and used 150 loaves of white bread, 220 litres of cream, 75 kilograms of whole eggs and 80 litres of milk to bake the 30-metre bread and butter pudding.
The event was graced by Mr Phillip Tan, Chairman of Community Chest, and the record was adjudicated by The Singapore Book of Records.
3,000 portions of the bread and butter pudding were given out to the public, who were invited to donate as they wished for the dessert.
A total of $2,618 was raised for Metta Preschool @ Punggol, a beneficiary of Community Chest. Donations were also matched $1-to-$1 as part of the Care & Share Movement.
minlee@sph.com.sg