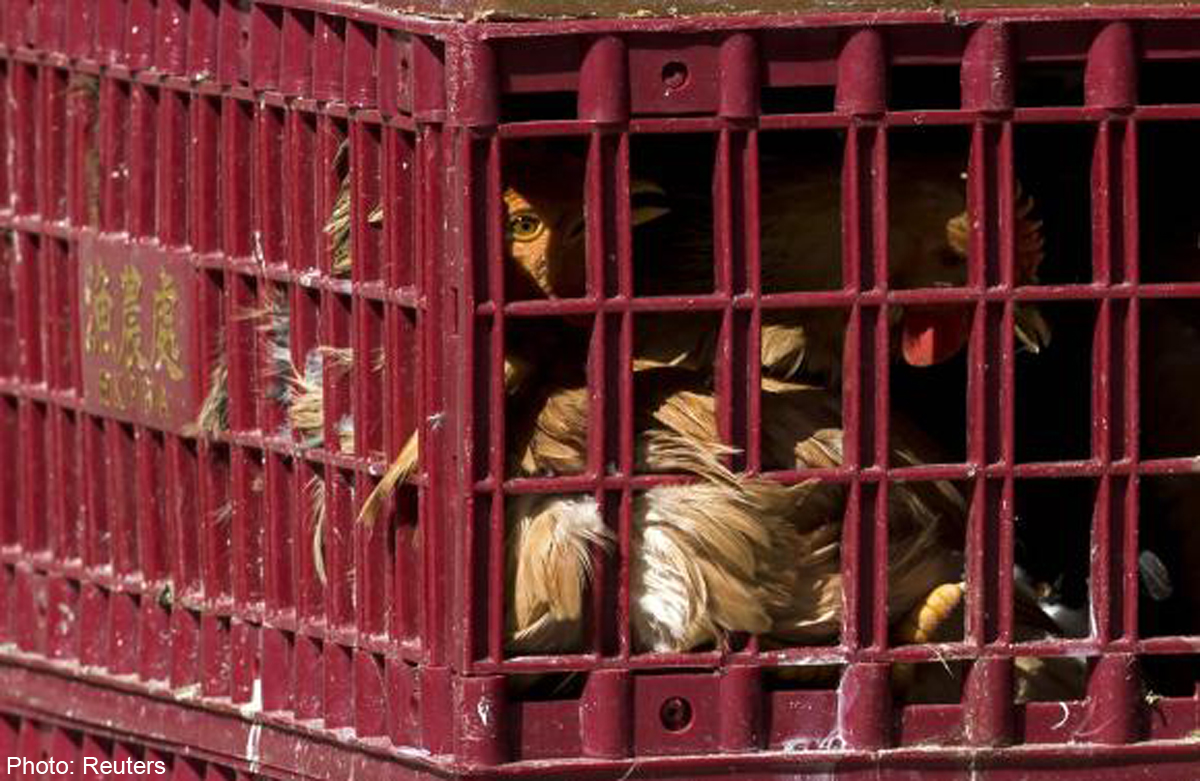 China has banned all imports of US poultry, poultry products and eggs amid recent reports of highly pathogenic strains of avian influenza found in the Pacific Northwest, the US Department of Agriculture said Monday.
All poultry and poultry related products shipped from the United States after Jan. 8 would be returned or destroyed, according to the agency and the US trade group USA Poultry & Egg Export Council.
The ban, effective as of Jan. 8, also applies to poultry breeding stock, which includes live chicks and hatching eggs.
From January through November last year, US exports of poultry products sent to China reached nearly $272 million (S$363 million), said Toby Moore, spokesman for the trade group.
US chicken exports to China from January-November 2014 was 239.768 million lbs, consisting primarily of chicken feet or paws. During that same period, China imported 55.923 million lbs of US turkey.
The country's import of eggs from the United States is marginal, according to industry sources.
"This move is somewhat hypocritical as there have been zero findings of high pathogenic avian influenza in a commercial poultry flock in the US and, China already has a variety of avian influenza strains," said Brett Stuart, chief executive of Global AgriTrends in Denver, Colorado.
China's actions came after Hong Kong in late December suspended imports of certain US poultry and poultry products after two separate virus strains were identified in Whatcom County, Washington, including H5N2 in northern pintail ducks, according to USDA.
This same strain has killed thousands of birds on two Canadian farms in British Columbia.
Additionally, the highly pathogenic 85N8 strain was confirmed in guinea fowl and chickens in a backyard poultry flock in the city of Winston, Oregon.
Neither virus has been found in US commercial poultry. No human cases involving either viral strain have been detected in the United States or Canada, and there are no immediate public health concerns, said USDA.