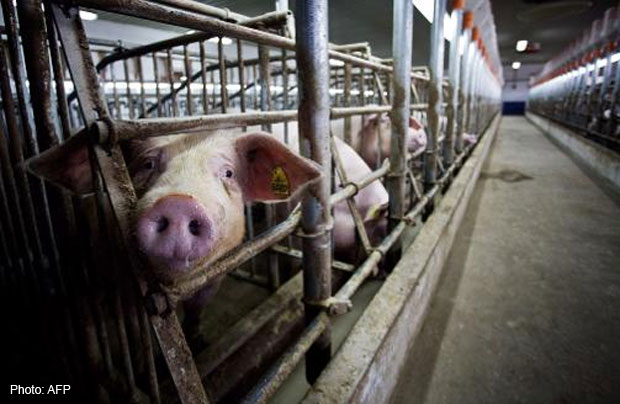 WARSAW - China has suspended imports of pork from Poland citing concerns over African swine fever (ASF) among wild boars, Poland's embassy to China was quoted as saying on Thursday by Polish news agency IAR.
The disease has not been found on Polish farms, the agriculture ministry has said, but pork prices have fallen in Poland because of consumer concerns that it could spread from wild boars to farmed pigs.
The ministry did not confirm that China had suspended Polish pork imports.
"The agriculture ministry chief has already held talks with the ambassadors of China and Japan during which he discussed all actions taken by Poland regarding ASF," a ministry spokeswoman said in a statement sent to Reuters.
It did not explain why it was having discussions with officials from Japan as well as China.
In 2013 China bought Polish meat worth US$141 million (S$178.2 million), of which 80 per cent was pork, IAR said. According to the agriculture ministry, China is the biggest importer of pork from Poland.