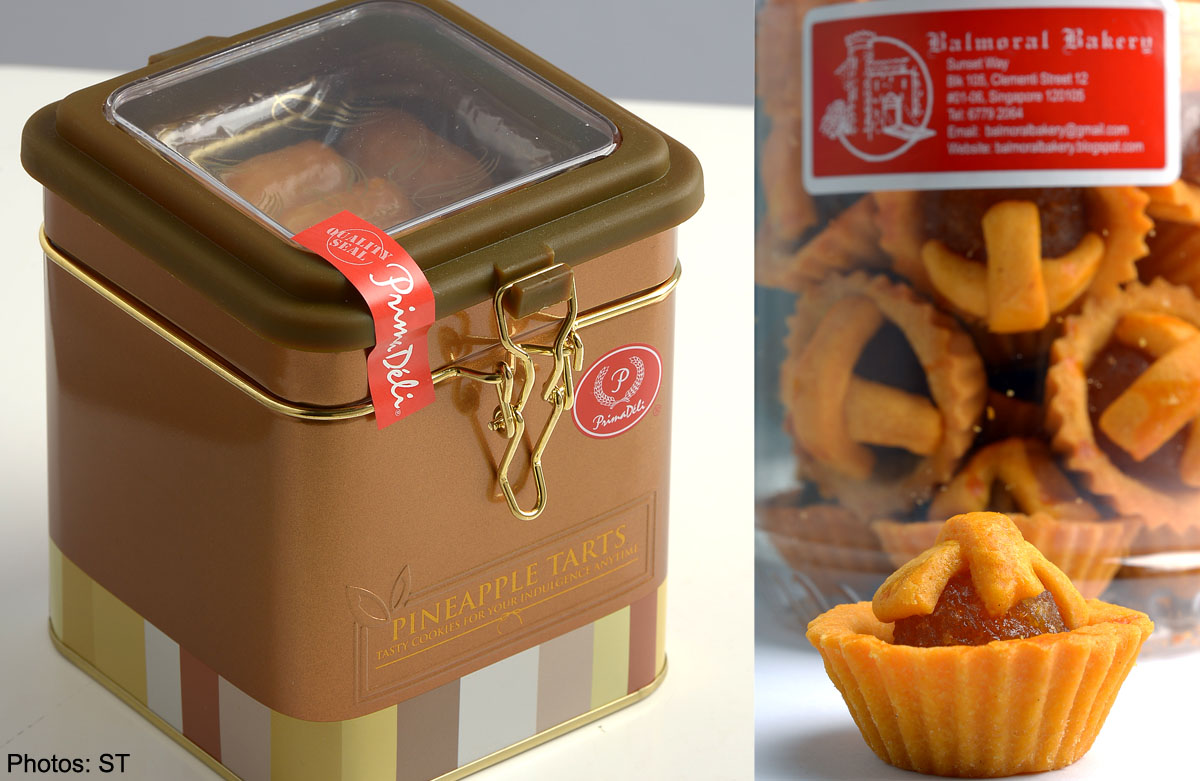 Artificial-tasting pastry, weak pineapple flavour and a bizarre orange-tinted crust.
Those were some of the comments from the panelists on pineapple tarts that did not make the cut in the blind taste test. Some of these tarts came from household names such as Balmoral Bakery, Smiling Orchid, Dona Manis Cake Shop, Thye Moh Chan Cake House and Prima Deli.
Long-time establishments Balmoral Bakery and Dona Manis Cake Shop are known for their old-school confections such as rum balls and cream horns, while Thye Moh Chan is associated with Teochew-style mooncakes and tau sar piah (mung bean pastries).
A major gripe among the panelists was the use of butter and oil in the pastry, which had an "artificial taste", yielding odd milk-like or vanilla flavours.
Ms Foong Woei Wan had this to say of the tarts from one well-known bakery chain: "The pastry has a milky taste, which is more suited for children." Mr Wong Ah Yoke added: "It just tastes sweet and the pineapple does not come through."
The judges also faulted some tarts for lacking punch in the pineapple filling. Mr Wong said these tarts tasted "flat".
Mr Daniel Tay thought that some of the famous tarts used poor quality pineapple filling from baking supplies chains.
The unusual appearance of some of the tarts also gave pause to the judges. One batch of orange-tinted pastries prompted Mr Chia to remark: "The tart's pastry reminds me of pillow-shaped prawn crackers."
One tart left the judges dumbfounded. While Mr Tay detected a coffee aftertaste, Mr Chia noted a "semi-fermented flavour". Ms Foong said: "It's like eating a very spicy mooncake-like pill. It has a kind of Mandarin orange rind taste."

This article was first published on Feb 1, 2015.
Get a copy of The Straits Times or go to straitstimes.com for more stories.