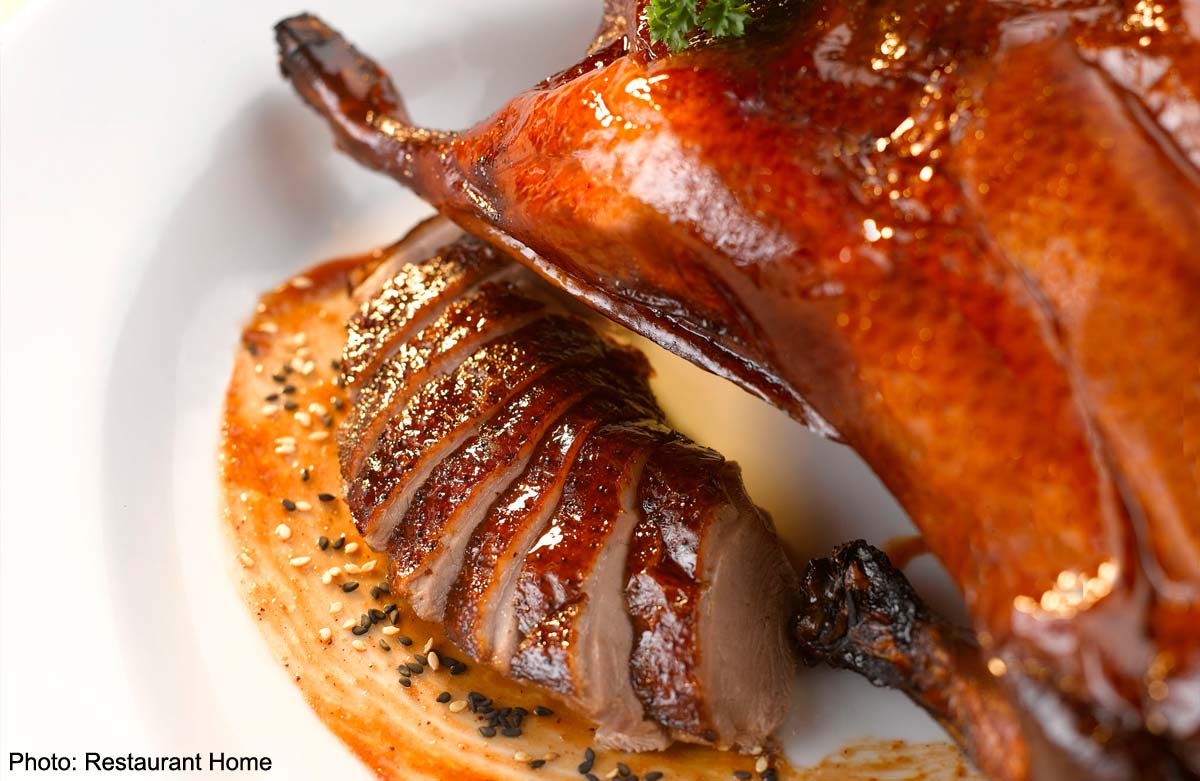 After opening at Rail Mall for almost 11/2 years, it's really time for Restaurant Home to introduce some new dishes to its menu. Some are updated versions of existing dishes, others are dishes from past decades that have gone out of fashion but chef-owner Tan Yong Hua has brought back.
His roast ducks taste better each time I try them and the latest version, Barbecued Duck With Lychee Wood ($58 for whole duck), does not disappoint. The skin is crisp and fragrant and the meat is tender and moist - just how you want a roast duck to be.
His soups are good too. The Double-boiled 10 Head Quality Amidori Abalone With Black Truffle, Night Blooming Cereus And Fig ($22 a person) is a sweet broth I can't have enough of. Night blooming cereus is a flower used in Chinese soups and has a pleasant natural sweetness.
Old dishes I am glad to see back on a restaurant menu include the Steamed Red Grouper With Fermented Soy Bean Crumbs ($11 for 100g). This dish, where the steamed fish is topped with deep-fried soya crumbs for a more exciting mouthfeel, was very popular in the 1980s.
But my favourite is an update of a classic dessert, Deep-fried Egg White Cream Stuffed With Lotus Paste ($16 for six pieces). Traditionally, the balls of deep-fried meringue are filled with red bean paste, but the lotus paste here works equally well.
Where: Restaurant Home, The Rail Mall, 392/394 Upper Bukit Timah Road MRT: Bukit Gombak Open: Noon - 3pm, 6 - 10.30pm daily Tel: 6465-1698

This article was first published on April 3, 2015.
Get a copy of The Straits Times or go to straitstimes.com for more stories.