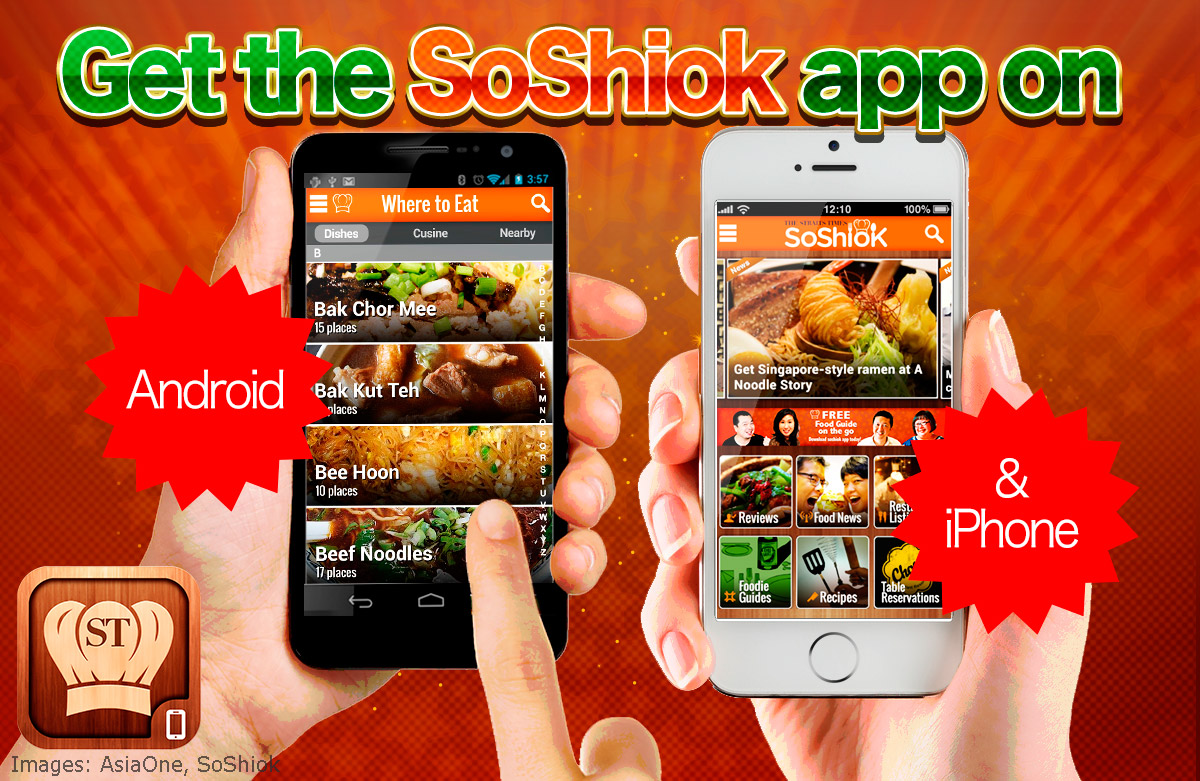 Looking for places to eat in Singapore?
The SoShiok app is a must-have for the yummiest food news and reviews from hawker fare and fast food to hip bars and fine dining.
You will never go hungry again in Singapore - keep up-to-date with the latest food news and reviews from your favourite food critics, bookmark recipes you plan to cook, make a table reservation, or order food.
Loyal readers are also rewarded for using the app. Create an account to collect points and redeem for vouchers. Points are given for activites such as reading or liking a new article, or for submitting a food review. Also, the top three users of each month will win vouchers.
With new and better features, SoShiok app is your ultimate guide to the F&B scene in Singapore.
Get the free Android and iPhone apps now!
Where To Eat
- Not sure where to go for your next meal? Sort our restaurant listings by dish or cuisine type. - Call the restaurant directly or view the location using our map - Refer to renowned critics' reviews
Recipes and Foodie Guides
- Find recipes from your favourite SPH food writers - Access over 1,000 recipes featuring local cuisine - Foodie Guides will help you tell the difference between two types of gingers, and which type of wine to pair with your meal.
Get rewarded*
- Chalk up points when using the app and redeem goodies from our store - Top three users per month will win prizes, promotional period is subject to change
Users' Reviews & Photos
- Upload snaps of what you are eating and share your reviews with the SoShiok foodie community
Services
- Read a review of a must-try eatery? Book a restaurant table with Chope instantly. - Or get food or gourmet snack boxes delivered to your doorstep.
Send your reviews and feedback to soshiok@sph.com.sg.
*Terms & Conditions apply. Employees of Singapore Press Holdings. and their respective affiliated companies and subsidiaries, and the immediate families of each are not eligible to enter or win.