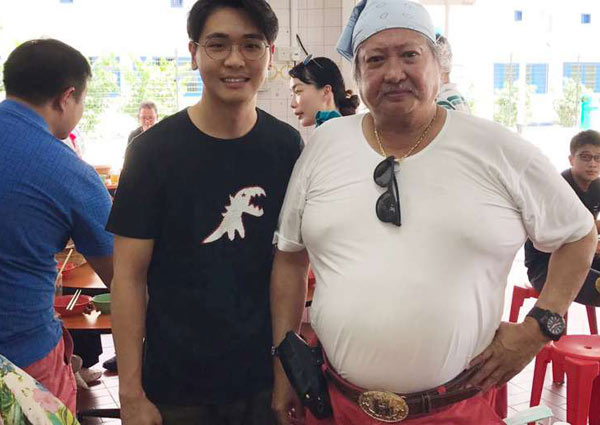 SINGAPORE - Veteran Hong Kong action star Sammo Hung dropped by Geylang on Friday (Feb 3) afternoon for some local dishes with his family, surprising diners there.
Hung, 65, visited Ser Seng Herbs (Turtle) Restaurant at Geylang Lorong 21 for turtle soup with six other family members, Shin Min Daily News reported on Saturday (Feb 4).
Restaurant staff told Shin Min that there were no seats available when Hung arrived at about 2pm, but he waited outside patiently while his son Timmy Hung entered to order.
"They had no airs at all and waited their turn in the queue. At first, we didn't recognise Timmy Hung, and realised a big star had arrived only when Sammo Hung sat down," said a staff member who did not give his name.
Restaurant owner Chen Chonglu told Shin Min that he personally waited on Hung's table.
The martial artist ordered many dishes for his family, Mr Chen said. This included a $65 claypot turtle soup and black chicken soup that cost $13.
Hung told Mr Chen in Cantonese: "The soup is very good!"
Read also: Chow Yun-fat spotted at Founder Bak Kut Teh again
The veteran actor left about an hour later.
Mr Chen said: "To have a huge star visit us during Chinese New Year and have a satisfying meal, I'm really honoured and proud!"
Hung is known for his body of work in Hong Kong action cinema, churning out more than 230 movies since his film debut in 1961. He has acted alongside actors such as Bruce Lee and Jackie Chan.
He is also a fight choreographer, movie director and producer.

This article was first published on Feb 4, 2017.
Get a copy of The Straits Times or go to straitstimes.com for more stories.