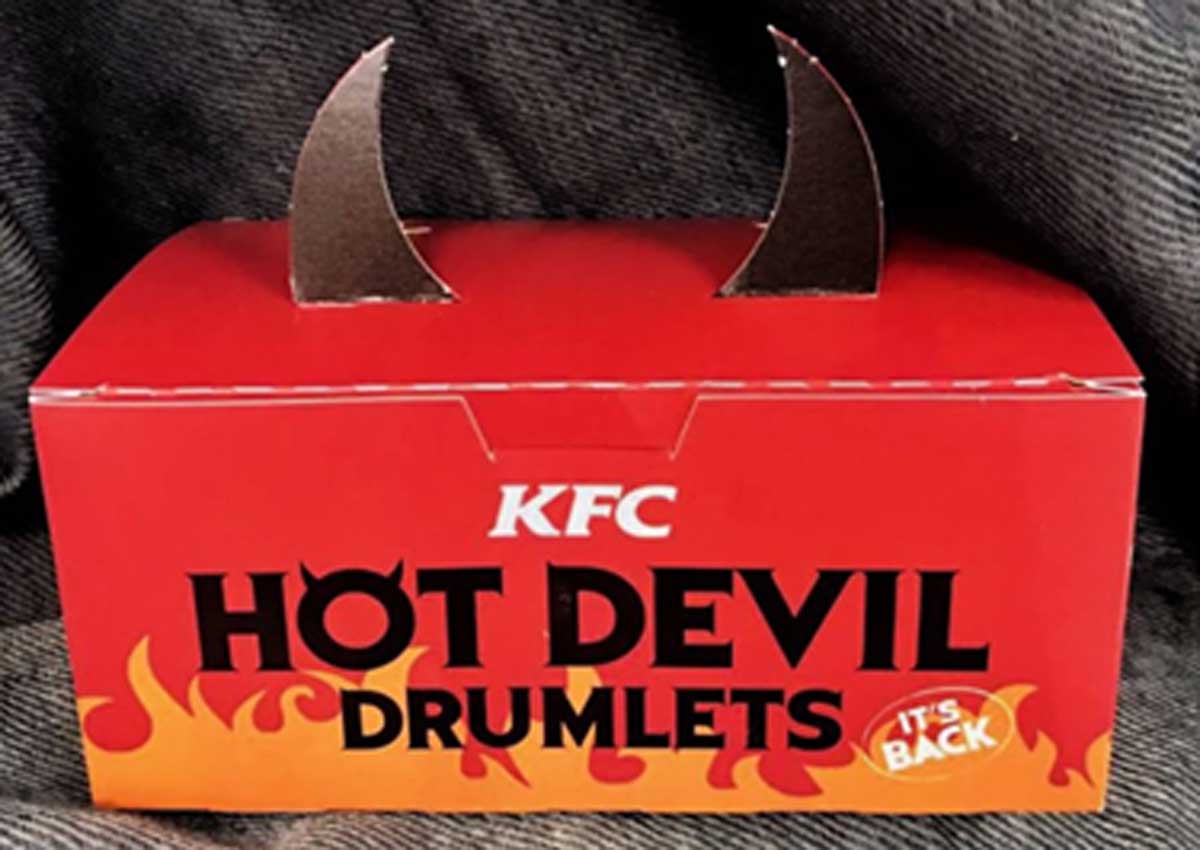 They say if you want something bad enough in life, go out and do your best to fight for it.
One die-hard local fan of Kentucky Fried Chicken (KFC) did just that - by trolling the fast food chain on Twitter.
It all started in August last year, when 30-year-old Farhan Adam Borst made what seemed like an innocent request for some of KFC's Hot Devil Drumlets.
The special item has been off the KFC Singapore menu since 2014 but it seems like it's making a comeback.
In fact, there's even a Facebook fan page for the spicy drumlets called 'Bring back KFC Hot Devil Drumlets'.
That's how much people in Singapore must have missed eating these fried chicken.
But clearly, not as much as Borst.
In a series of tweets that lasted almost a year, he constantly asked the fast food giant about his beloved chicken drumlets to re-introduce the item on their local menu.
The wait was proving too much to bear as Borst declared his state of 'hanger' - that is, feeling both hungry and angry at the same time.
And he clearly wasn't too thrilled about the launch of 'Chizza', which was KFC's version of a pizza and chicken combo.
He insisted they bring back their Hot Devil Drumlets again.
Well, they heard him loud and clear.
In an interview with AsiaOne, Borst said: "To be honest, at first I was just craving for (the chicken) ... and it was more or less me just having fun as time progressed."
He recalled feeling "shocked" and was caught off-guard when KFC Singapore reached out to him via Instagram earlier this week.
"I loved those hot devil drumlets - it brings back childhood memories," Borst added.
For the record, Borst intends to share his drumlets with his family once KFC Singapore sends him his well-deserved box of treats.
He joked: "But as much as I'd like my two daughters to try 'em, they're too young."
Borst will be getting a special delivery of the drumlets next Wednesday (July 5), but KFC Singapore declined to reveal when they will be relaunched to the public.
Here's hoping that the spicy fried chicken stays on the menu long enough this time.
ssandrea@sph.com.sg