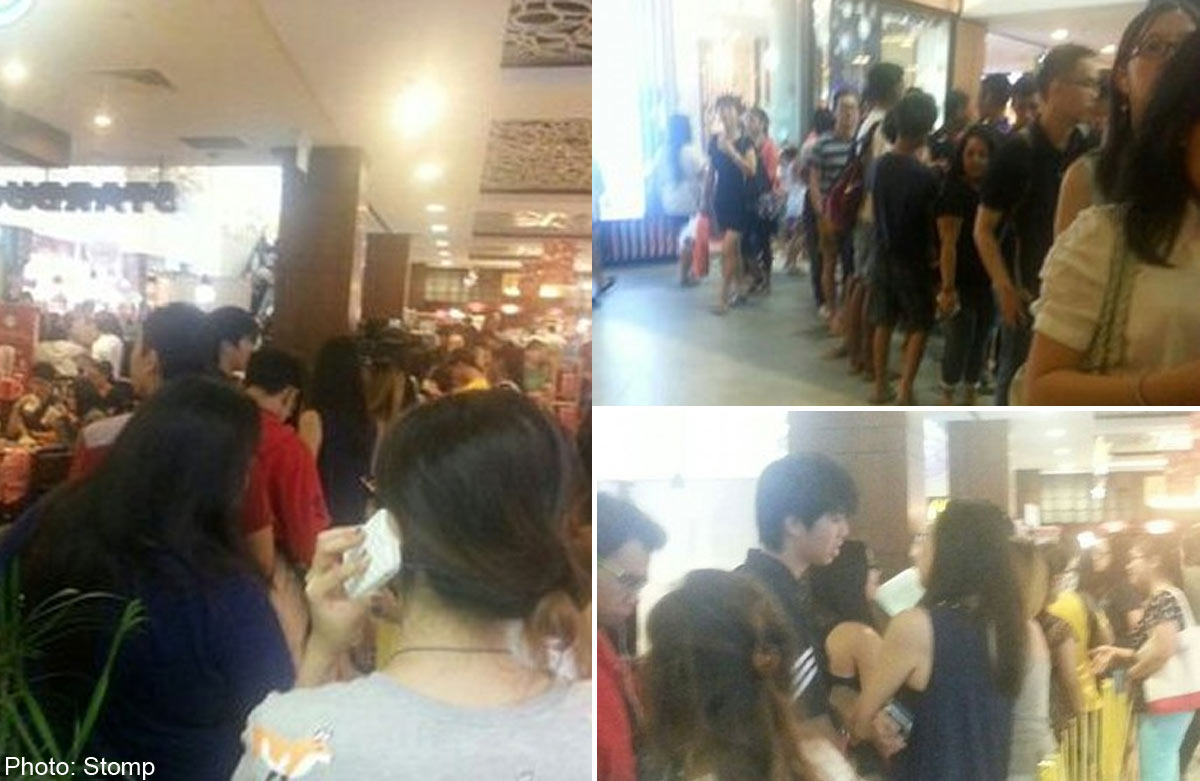 SINGAPORE - Singaporeans just love to queue. When Starbucks had its one-for-one promotion at its Northpoint Shopping Centre outlets today, many stood patiently, forming a long snaking queue.
Even though the queue was long, and people realised that it would be a long time before they got their drink, they still waited calmly for their turn.
And despite the sight of the large crowd, many continued joining the queue, to get their hands on the limited offer.
The long queue was spotted at about 8pm today (Dec 12).

Visit STOMP for more stories.