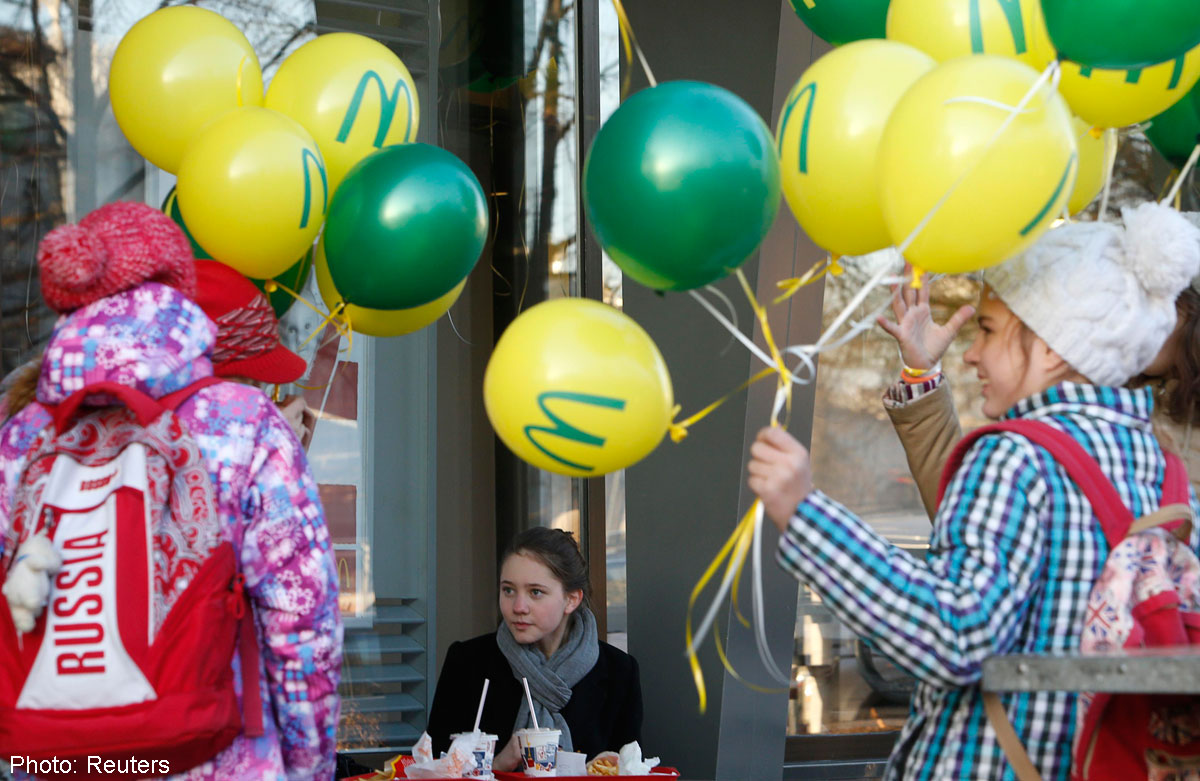 MOSCOW - McDonald's on Wednesday reopened its flagship outlet in central Moscow for the first time in four months after Russia clamped down on the fast-food chain for alleged hygiene violations following Western sanctions over Ukraine.
"We have obtained agreement from the Russian public health agency to reopen our Pushkin Square restaurant," McDonald's spokeswoman Svetlana Polyakova told AFP.
Symbolically, the restaurant was the first ever branch of McDonald's to open in the Soviet Union in 1990, when people queued for hours around the square to try their first ever Big Mac.
On Wednesday, only a dozen Russians waited for the restaurant to reopen its doors since it was forced shut in August over a hygiene probe.
In the summer, Russia's consumer safety watchdog launched a wave of checks of nearly 170 branches of McDonald's - out of a total of more than 450 - and nine branches were shut down.
Russia accused McDonald's of "consumer fraud" through wrongly stating the energy value of its food and "repeated violations" of hygiene standards.
McDonald's, which according to Morgan Stanley makes an operational profit in Russia of about $331 million, appealed the decisions.
In October, it won a rare victory, convincing a court to overturn an order to shut down two branches in the northwestern city of Veliky Novgorod.
But six branches remain closed in Russia, including one in a busy shopping mall next to the Kremlin.
That branch would reopen in January, McDonald's said, according to the state TASS news agency.
Russia denied that the high-profile checks into the fast-food brand that epitomises the American way of life were politically motivated.
But they came as the United States imposed harsh sanctions on Russia over its support for separatists in eastern Ukraine.
Russia responded to sanctions by banning most food imports from the European Union and the United States, a move that has proved unpopular with many Russians.