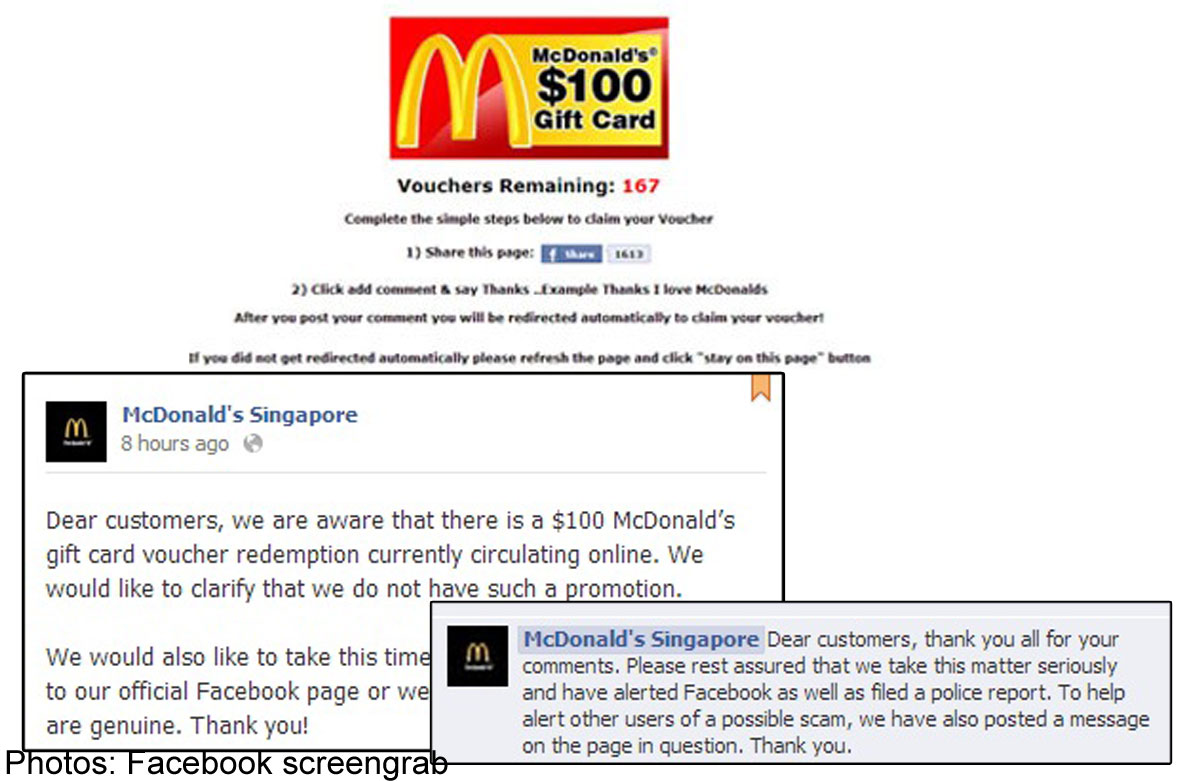 SINGAPORE - McDonald's Singapore said today that a promotion circulating online regarding a $100 McDonald's gift card voucher giveaway is fake.
In a post on their Facebook page on Friday, McDonald's Singapore stressed that they "do not have such a promotion", and advised the public to refer to their official Facebook page or website.
While many users expressed their outrage and disappointment on the fast food company's Facebook page, others alluded that the scam was a ploy to introduce a computer virus to unsuspecting users.
Later at 6pm Friday, McDonald's Singapore updated that they have alerted Facebook and filed a police report over the fake gift card voucher.
"To help alert other users of a possible scam, we have also posted a message on the page in question," it added.
grongloh@sph.com.sg