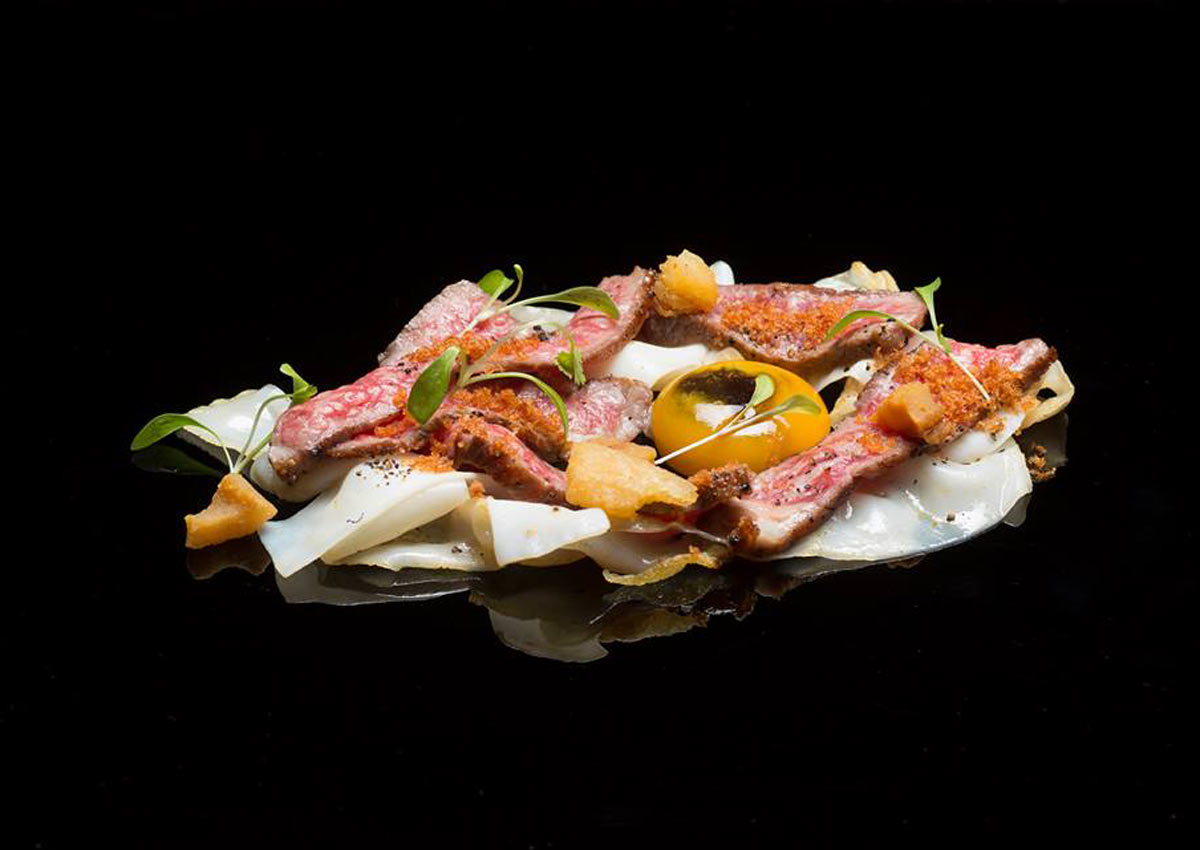 With 11 new winners and only two dropouts, the second edition of Singapore's Michelin guide highlights one thing: the rising culinary scene here is pleasing more fastidious diners, or at least its restaurant inspectors.
While still nascent in the city-state, the century-old guide which began in France manages to recognise the efforts of more chefs and restaurants who have made their mark way before it made its entrance here last year. It also recommends rising chefs who have made a convincing first impression  - and hopefully, they're not a flash in the pan.
We have deconstructed the latest results with its string of new one-star eateries for your easy consumption. Here are five things to know about this year's results.
1. ONE STAR RECOGNITION FOR 6 WELL-ESTABLISHED RESTAURANTS
Receiving a coveted star this year are familiar and popular places where many diners have celebrated special occasions or gone there just for the food. All have managed to survive since the early years of the new millennium.
They are:
Garibaldi: Chef Roberto Galletti's restaurant in Purvis Street has been a popular haunt for Italian food lovers since 2003. He has received awards for his contemporary take on Italian cuisine.
Saint Pierre: Winning award after award not long after its opening in 2000, chef Emmanuel Stroobant has been creating modern French cuisine with inventive twists using seasonal produce from Europe and Japan. It's located at One Fullerton today
Iggy's: Established in 2004 by sommelier Ignatius Chan, the fine-dining restaurant showcases dishes based on ideas from Chan, who works with his kitchen team. Most are inspired by his dining experiences around the world. Now located at Hilton Hotel in Orchard Road after its early years at the Regent Hotel.
Imperial Treasures Fine Teochew Cuisine: A fixture at Takashimaya Square for many years till its move to ION Orchard last year, it is one of the restaurants under the huge Imperial Treasure group which began in 2004. It is their only restaurant here that specialises in Hong Kong-style Teochew food
Chef Kang's: Chef Ang Song Kang, who began his career with the famous Lei Garden restaurant, is particularly well-known from his time running Canton Wok. With a never-say-die spirit, he now operates from MacKenzie Road in Little India after moving from several locations.
Summer Palace: The long-running restaurant in the Regent Hotel gained more attention with its refined Hong Kong-style Cantonese cuisine in recent years with the combined efforts of executive chef Liu Ching Hai and dim sum chef Leong Kwok Sing.
2. FIVE UP-AND-COMING RESTAURANTS GET ONE STAR
Also on the radar of Michelin inspectors were newcomers and up-and-coming ones who have made the cut but were unheard of by the general public. They are:
Braci: Using wood fire with the Josper oven and the shichirin grill for cooking, the restaurant with a rooftop bar in Boat Quay aims to "re-define and uplift" classic Italian cuisine, according to its website. Opened last year by the ilLido group of Italian restaurants, which was founded by renowned restaurateur Beppe de Vito.
Cheek By Jowl: Opened in early February 2016 by Chef Rishi Naleendra and his wife cum restaurant manager, Manuela Toniolo, the restaurant in Telok Ayer serves modern Australian cuisine paired with organic and biodynamic wines.
Labyrinth: Since its launch at the Esplanade in 2014 by chef LG Han, the restaurant has thrilled fans with gastronomic adventures featuring a multitude of local flavours in innovative creations with sensations of "sweet, sour, salty, bitter and umami", according to its website.
Meta: A favourite with foodies since late 2015, the restaurant in Keong Saik Road serves up French-inspired cuisine with an Asian twist in a stylish setting. Some are not shy to rave about the cute chef too.
Whitegrass: Chef Sam Aisbett offers a contemporary Australian fine-dining experience using produce from Europe, Australia and Singapore in elegant presentation and setting at Chijmes. Opened last year, it was regarded as one of the best-kept secrets in town - but the secret's now out in the open.
3. TWO RESTAURANTS KICKED OUT, TWO POPULAR HAWKERS KEEP THEIR STARS
Of the 29 restaurants that won listing last year, two have fallen out of favour with Michelin reviewers.
The two, which had a star each before, are Japanese chef Seita Nakahara's Terra, a Tokyo-inspired Italian eatery in Tras Street, and local celebrity chef Sam Leong's Forest (above), which offers contemporary Chinese dining at Resorts World Sentosa. The chef, who suffered nose cancer last year, had said he could not be as active as before.
The rest of the one-star winners of last year were relieved to have retained their status, especially the two street food stalls that surprised many and captured world attention when they snagged the award at its inaugural edition.
So, go on and join the queue at Hill Street Tai Hwa Pork Noodle and Hong Kong Soya Sauce Chicken Rice and Noodle and its outlets, which sprang up after its win last year.
4. TETSUYA OF WAKU GHIN WINS BIG
Waku Ghin, which opened at Marina Bay Sands in 2010, finally gets the two stars it deserves after winning one star last year.
The modern Japanese-European restaurant of Sydney's celebrity chef Tetsuya Wakuda (above) now joins the original list of two-star winners like L'Atelier de Joel Robuchon, Les Amis, Restaurant Andre and Odette, all of which have retained their standing.
Why did we say Tetsuya wins big? It's because he has inspired a few of his proteges who went on to become winning chefs too. The chefs of three new one-star restaurants - Cheek By Jowl, Whitegrass and Meta - had worked under his wings.
5.JOEL ROBUCHON RESTAURANT IS STILL THE ONLY 3-STAR EATERY HERE 
Executive Chef Michael Michaelidis has managed to upkeep the legendary status of grand masterchef Joel Robuchon (above) at Resorts World Sentosa.
The younger chef is recognised for his skills in "marrying simple flavours and presenting food as visual artistry on a plate", according to its website. Its sister restaurant at the casino resort - L'Atelier de Joel Robuchon - managed to keep its two stars too.
chenj@sph.com.sg
FULL LIST OF 38 EATERIES N MICHELIN GUIDE SINGAPORE 2017 
(* indicates a new entrant)
1 STAR
Alma by Juan Amador
Beni
Braci*
Candlenut
Cheek By Jowl*
Chef Kang's*
Corner House
Crystal Jade Golden Palace
Cut
Garibaldi*
Hill Street Tai Hwa Pork Noodle
Iggy's*
Imperial Treasure Fine Teochew Cuisine*
Jaan
Labyrinth*
Lei Garden
Liao Fan Hong Kong Soya Sauce Chicken Rice & Noodle
Meta*
Osia
Putien (Kitchener Road)
Rhubarb
Saint Pierre*
Shinji by Kanesaka (Bras Basah Rd/Carlton Hotel)
Shinji by Kanesaka (Tanglin Road/St Regis)
Summer Palace*
Summer Pavilion
Sushi Ichi
The Kitchen at Bacchanalia
The Song of India
Whitegrass*
2 STARS
L'Atelier de Joel Robuchon
Restaurant Andre
Les Amis
Odette
Shisen Hanten
Shoukouwa
Waku Ghin*
3 STARS
Joel Robuchon Restaurant