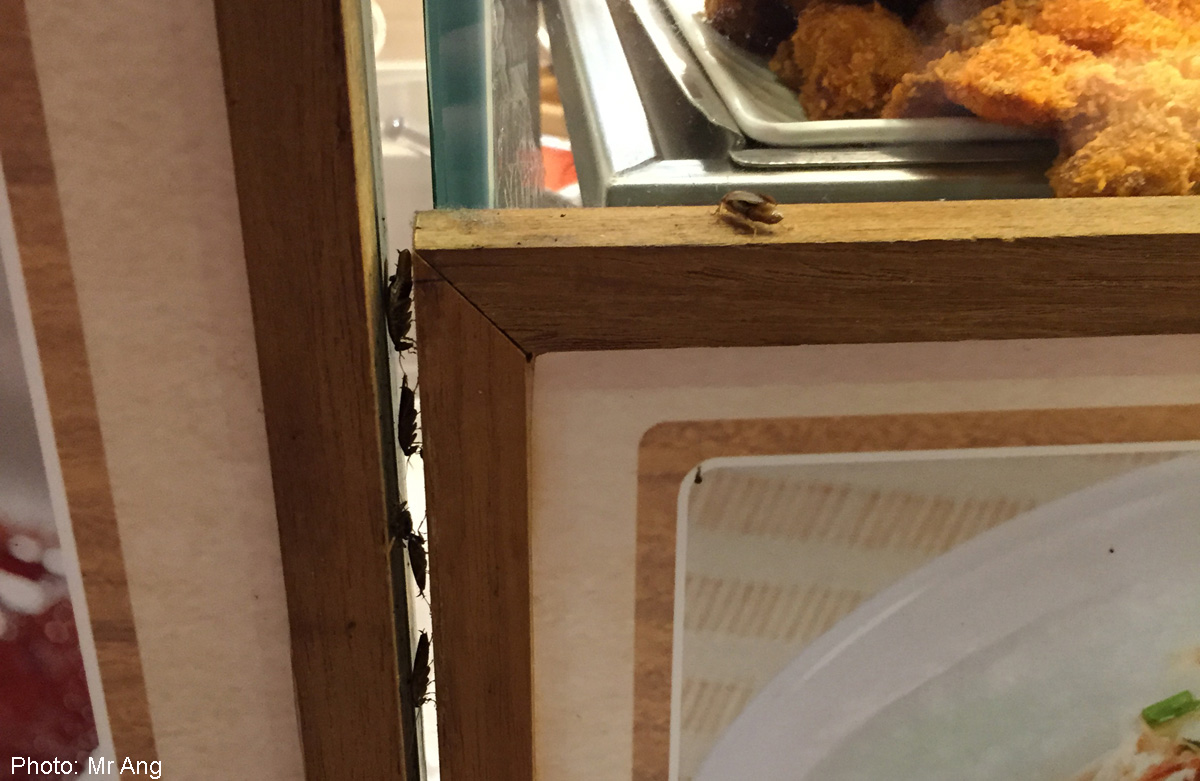 SINGAPORE - The stall at the foodcourt, 1983 - A Taste of Nanyang, was discovered to have a cockroach infestation upon investigation, said an NEA spokesperson on Saturday. The agency said that "enforcement action" will be taken against the stall operator, adding that it takes such lapses "seriously".

Get the full story from The Straits Times.
Here is an earlier story on the MBS foodcourt incident:
MBS foodcourt shuts temporarily after cockroach incident
SINGAPORE - A picture of cockroaches found in one of the stalls in a foodcourt at Marina Bay Sands (MBS) has resulted in a temporary closure of the place for thorough cleaning.
On Monday afternoon, netizen Kovit Ang uploaded a photograph on Facebook which showed five cockroaches scurrying in a line at the foodcourt, 1983 - A Taste of Nanyang.
Since the photograph was released, it has been shared about more than 200 times.
According to The Straits Times, one netizen Christina Chung even commented: "No wonder they charge so ex(pensive)! Must be the "extra ingredients"!"
In a statement issued on Thursday, MBS said that they investigated the incident as soon as they could and ensured that checks were conducted at the foodcourt.
MBS added that they set high standards for hygiene levels and tenants are expected to follow the same standards.
Currently, the 1983 - A Taste of Nanyang foodcourt is run by Koufu. Other branches include JEM, Nanyang Technological University and Changi Airport Terminal 1.
stephluo@sph.com.sg