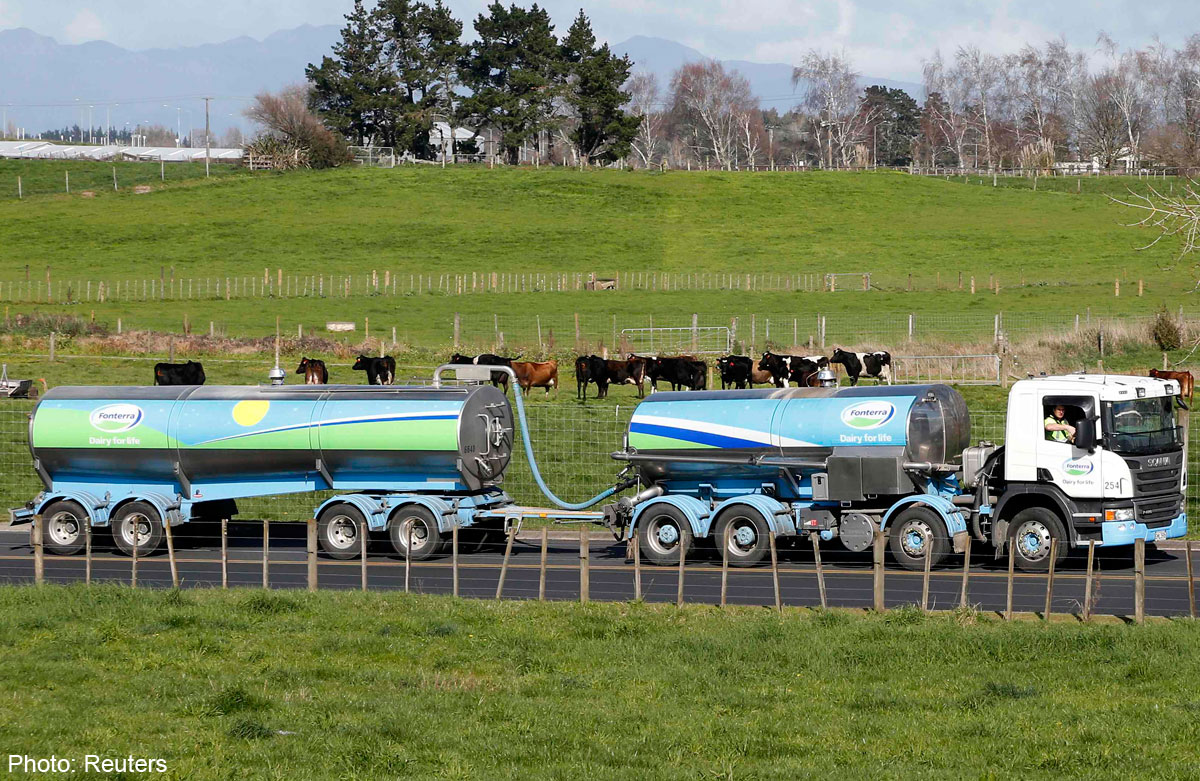 WELLINGTON - New Zealand dairy co-operative Fonterra raised its payout to farmer suppliers to a record level on the back of strong global demand.
The company, which is the world's biggest dairy exporter with about a third of global trade, raised its payout to farmers by 35 NZ cents to NZ$8.65 (S$9) a kilo of milk solids.
"The increase reflects continuing strong demand for milk powders globally," chairman John Wilson said in a statement.
The increase, along with an already announced estimated dividend from commercial activities of 10 cents, would bring the cash payout to the co-operative's 10,500 supplier-shareholders to a record NZ$8.75.
Dairying accounts for around a quarter of the country's export earnings.