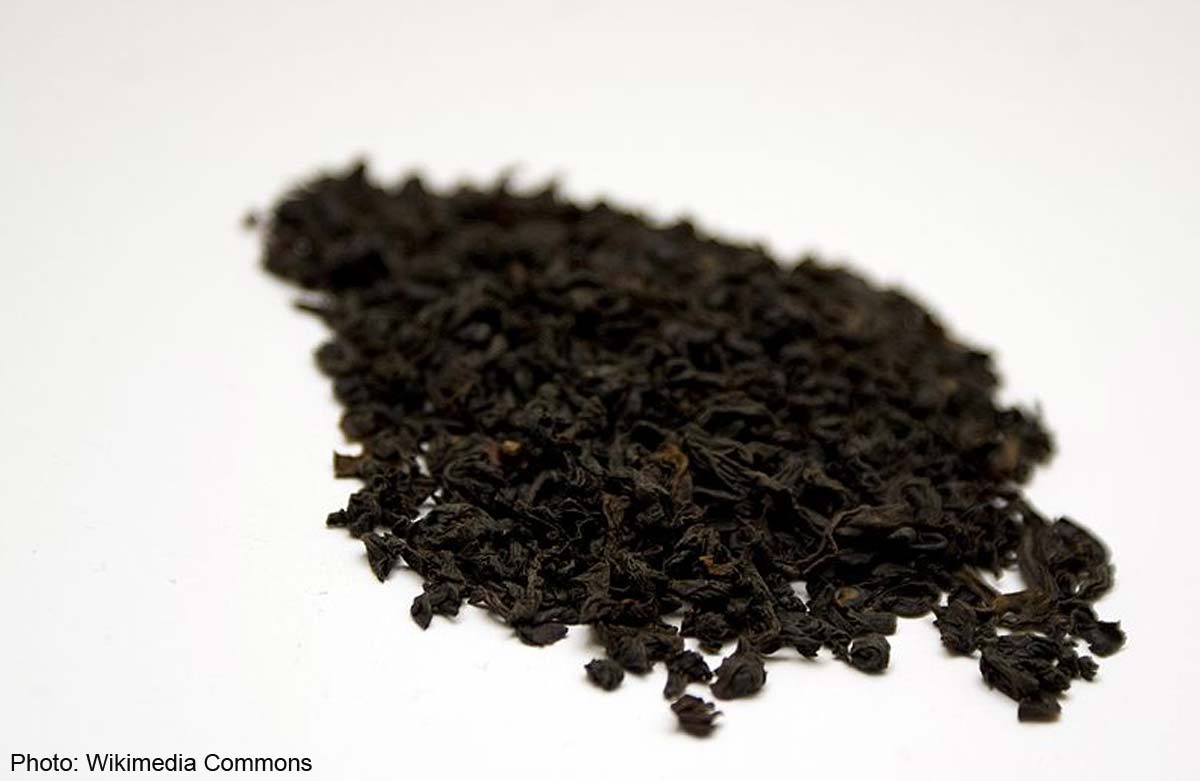 TAIPEI - Black tea leaves sold by popular tea brand Ten Ren Group contain fipronil higher than regulations allow, the Food and Drug Administration said, yesterday.
Fipronil is a pesticide that can cause cancer when consumed by humans. The FDA launched a large-scale investigation into tea chains nationwide after the Stornaway tea scare broke early in April.
The Taichung Department of Health (TDOH) discovered 0.003 ppm (parts per million) of fipronil in Easy Way Bubble Tea House's black tea on May 4, which violates the Act Governing Food Safety and Sanitation.
The act specifies a maximum residue of 0.002 ppm of fipronil in tea leaves. Easy Way's tea leaves are provided by Ten Ren.
Deputy General Manager Chuang Yuan-ming of Ten Ren Group said yesterday that the company tested all tea leaves before selling them to downstream dealers. On that basis, Ten Ren will apply for an inspection review citing possible examination errors.
Chuang said that it is possible that the batches of tea leaves discovered with excess fipronil may not have been bought from Ten Ren.
He went on to say that the tea leaf batches that Ten Ren supplied to Easy Way will expire on March 24, 2017, while the tea leaves that were found to be tainted will expire on March 27, 2017.
Chuang said that the company will ask the health bureau to double check the source of the tainted tea leaves.
Ten Ren's subsidiary, Cha for Tea, does not use the same tea leaves as Easy Way. This means there is no possibility of residue contamination in Cha for Tea's products, said Chuang.
According to the FDA, the batches of tainted tea leaves were imported from Vietnam.
A total of 192 kilograms of leaves were sold to many downstream dealers on March 25, said officials of the Health Bureau. They said that all products using these tea leaves were immediately ordered off shelves.
Herbal Teas Added to List of Tainted Teas
According to the Taipei City Department of Health (DOH), Coffee Alley's jasmine tea was found tainted with triazophos residue at 0.13 ppm - 0.03 ppm more than the maximum level of triazophos allowed by the FDA.
Products of Dazzling Cafe, well-known for its honey toast, were also discovered to contain dichlorvos - specifically in its camomile tea products - said officials of the DOH.
Based on the Act Governing Food Safety and Sanitation, dichlorvos is entirely forbidden in products intended for human consumption.
Both triazophos and dichlorvos are insecticides used on crops. Short-term and long-term exposure to the two substances by humans is likely to cause cancer as well as congenital anomalies.
Officials of the DOH said that the jasmine tea leaves used at Coffee Alley are for fragrance and are non-edible. However, Coffee Alley's upstream supplier Royal Co. Ltd. changed the label of the tea leaves to edible before selling them to Coffee Alley.
According to the DOH, Royal will be fined between NT$30,000 (S$1,300) and NT$3 million.