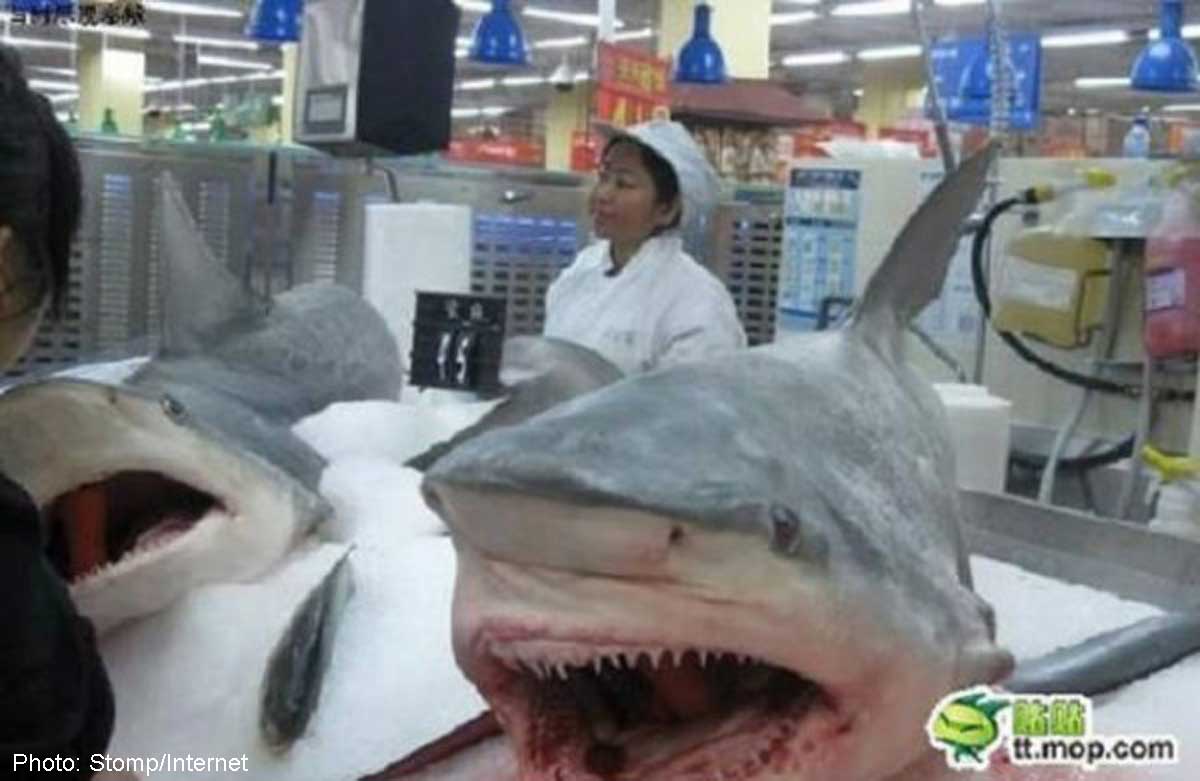 You might think all supermarkets are the same, but stepping into Walmart in China might actually give you a culture shock.
These photos on Viral Nova apparently show some of the freakiest items stocked there.
They include whole sharks and crocodiles, as well as other inexplicable products such as diet water and random assortments of mystery meat.
Visit STOMP for more stories.