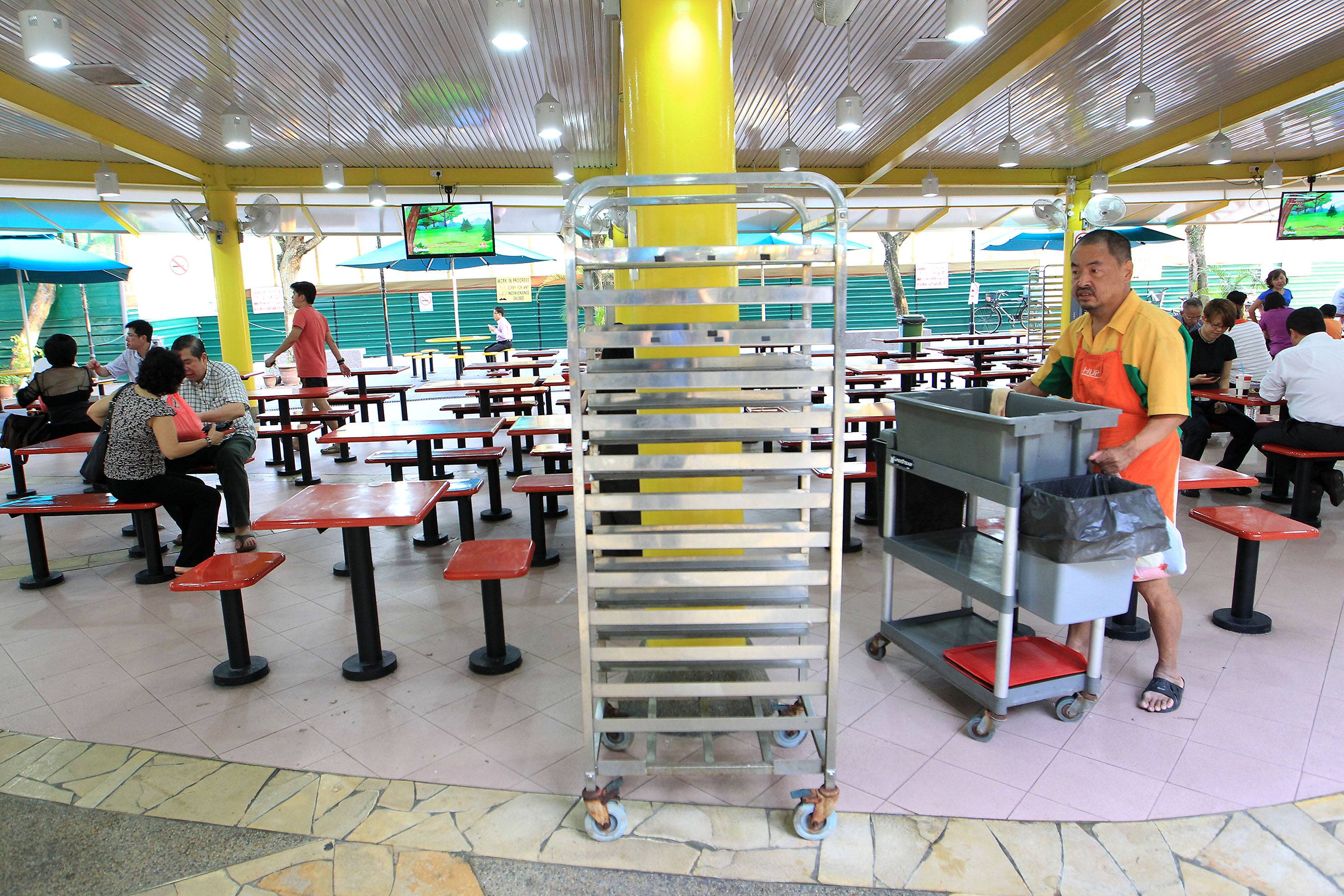 The National Environment Agency (NEA) has said that all tray return stands at hawker centres islandwide have to be chained securely against sturdy columns or walls, Chinese daily Lianhe Wanbao reported on Tuesday.

Get the full story from The Straits Times.
Elderly woman hurt after return-tray shelf at Ang Mo Kio hawker centre falls on her
Stomp contributor Mr Tan's mother was injured after a return-tray shelf at an Ang Mo Kio Ave hawker centre collapsed on her without warning.
Mr Tan's mother was rushed to the hospital, and an initial investigation showed that there was damage to her heart.
Mr Tan warns hawker centre patrons to avoid sitting near return-tray shelves.
He said: "Unsafe return-tray shelf at the hawker centre of block 162 Ang Mo Kio Ave 4 toppled due to poor design.
"My mother was seated at a table with another old lady at around 12.40pm on Sunday, Jan 19 when the return-tray shelf suddenly collapsed and crushed her.
"As my mother's back was facing the return-tray shelf, her stomach was pressed onto the table.
"The other old lady was hit by the trays from the shelf.
"An ambulance was immediately called in and the old lady and my mum were sent to the hospital.
"My mum has just recovered from surgery, and she was the most severely hit.
"She is currently hospitalised, and the initial investigation showed that the crush had damaged her heart.
"I advise all hawker centre patrons to avoid sitting near the return-tray shelves, as it is dangerous."
This story was first published in Stomp on Jan 20, 2014.

Visit STOMP for more stories.