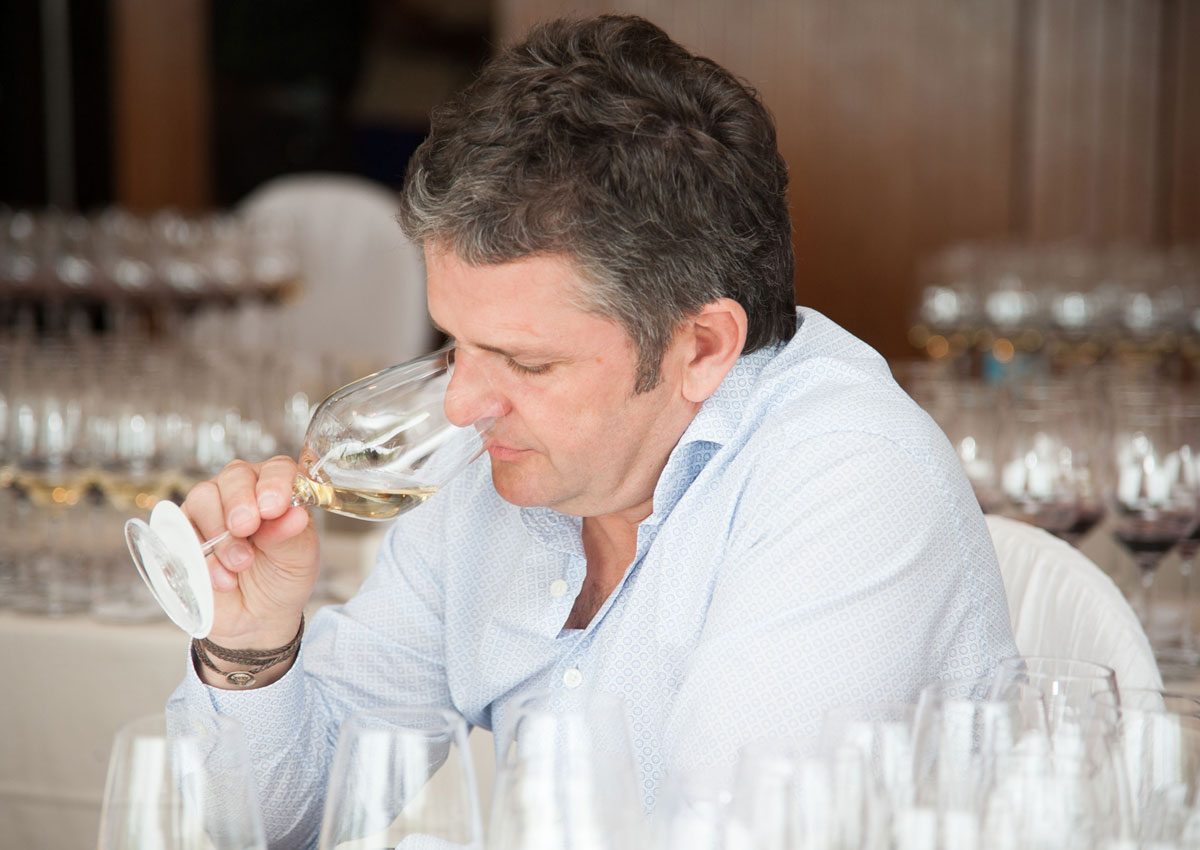 "Wine is about people."
That was the first piece of advice I was given when I began my interest in fine wine - short and sweet! It did not take me long to understand its significance. Mother Nature provides and determines the production of the wine - its type, quality, character and volume, etc.
A well-made wine reflects its origins; its grape varietal/s; the soil and terroir on which it is grown; and the weather during the growing season. Each wine also reflects the character and personality of the wine-growers, as well as their tastes.
When you have visited their wineries, met them, gone down into their cellars with them and barrel-tasted their wines, memories come flooding back of the wine-makers in their cellars, talking and discussing their wines with you as you taste from barrel to barrel.
These memories remain, packed into the recesses of your mind to be revived whenever you drink their wines. The wine becomes even more alive and meaningful to you. Yes, wine is about people.
The significance is even greater if you have walked the vineyards and navigated your way around the barrels in the cellars like those of Château Certan and Le Pin with the Alexandre Thienpont and his cousin, Jacques Thienpont, whose families own the Châteaux. A glass of Vieux Château Certan brings back memories of Alexandre with his soft, shy voice discussing the current vintage, the growing season, the specific qualities of the vintage and comparing it with past vintages.
Memories abound of Francois Millet, wine-maker at Domaine Comte de Vogue in Chambolle-Musigny, in his characteristic soft voice, proudly describing his wines; of Christophe Roumier at his Domaine quietly offering us a tasting from the Domaine's only barrel of the great Musigny. And Christophe telling us that he produces only 24 cases of his Musigny - which explains the astronomical price of Roumier's Musigny in the market-place today.
Read also: The differences between cheap and expensive wines
Then there is Egon Muller of Egon Muller-Scharzhopf in the Mosel-Saar-Ruwer, with his signature broad smile on his face as he welcomes you to his estate; soft-spoken Helmut Donnhoff and his wife Gaby, of Schlossgut Donnhoff, in the Nahe, Pablo Alvarez of Vega Sicilia, welcoming you with outstretched hand; Peter Sisseck, speaking characteristically almost breathlessly, as he shows you his wines; Alvaro Palacios, frustrated bull-fighter but wine-maker par excellence, enthusiastically describing his wines as you taste them with him in his cellars in Bierzo, Priorato, and Alfaro, and so on. These memories are indelible. They warm your heart.
Away from the Châteaux, Domaines, vineyards and cellars are the other friends and people, those who introduced and led you by the hand into the world of wine in those early days. Memories and thoughts of David Peppercorn, M.W., pre-eminent wine writer and author of a great monograph on Bordeaux wines, who together with his wife Serena Sutcliffe, M.W., and Michael Broadbent M.W., distinguished wine authority and writer, helped open the whole world of wine.
And opportunistically timely, Robert Parker, who burst into the wine world in the mid-80s with his Wine Advocate and 100-point score for wines, which immediately displaced the English five-star or 20-point scores as the 100-point scale is much more familiar and easier to remember - possibly because it reminded you of your examination scores in school.
Wine is about people, and people always also include those great chefs in whose restaurants you had memorable meals with equally memorable wines. Great chefs (and friends) such as Dieter and Elvira Kaufmann of the Michelin-starred Restaurant and Hotel Zur Traube in Grevenbroich; Joel Robuchon of L'Atelier in Paris; Tetsuya Wakuda of Waku Ghin in Singapore, etc.
Chefs such as Joel Robuchon dished up memorable meals with equally memorable wines.
Photo: AFP
And then there are your family and the friends with whom you have spent many a quiet and happy moment sharing a bottle or two of your favourite wines, and better still, a new wine to experience and explore.
Wine is a journey which you do not walk alone. One cannot imagine anything sadder, or more miserable, than the person who sits by himself, alone, as he drinks a bottle of wine.
Do not forget also that wine opens and frees the mind - and tongue (Watch it!). Somehow there seems a greater clarity in your thoughts, a greater dimension, as if there is a vast open space within which to ruminate and reflect - and dream. Memories - both happy and sad - come flooding back, reminding you of who you are, and why you are there. It is a time to be silent too, as your thoughts and memories come flooding back, a time to thank your God for having smiled on you and yours.
"They also serve who only stand and wait," wrote the 17th century English poet, John Milton. Perhaps these lines could also mean: "They also serve who only stand and taste."
This article was first published on Jan 27, 2017. Get The Business Times for more stories.