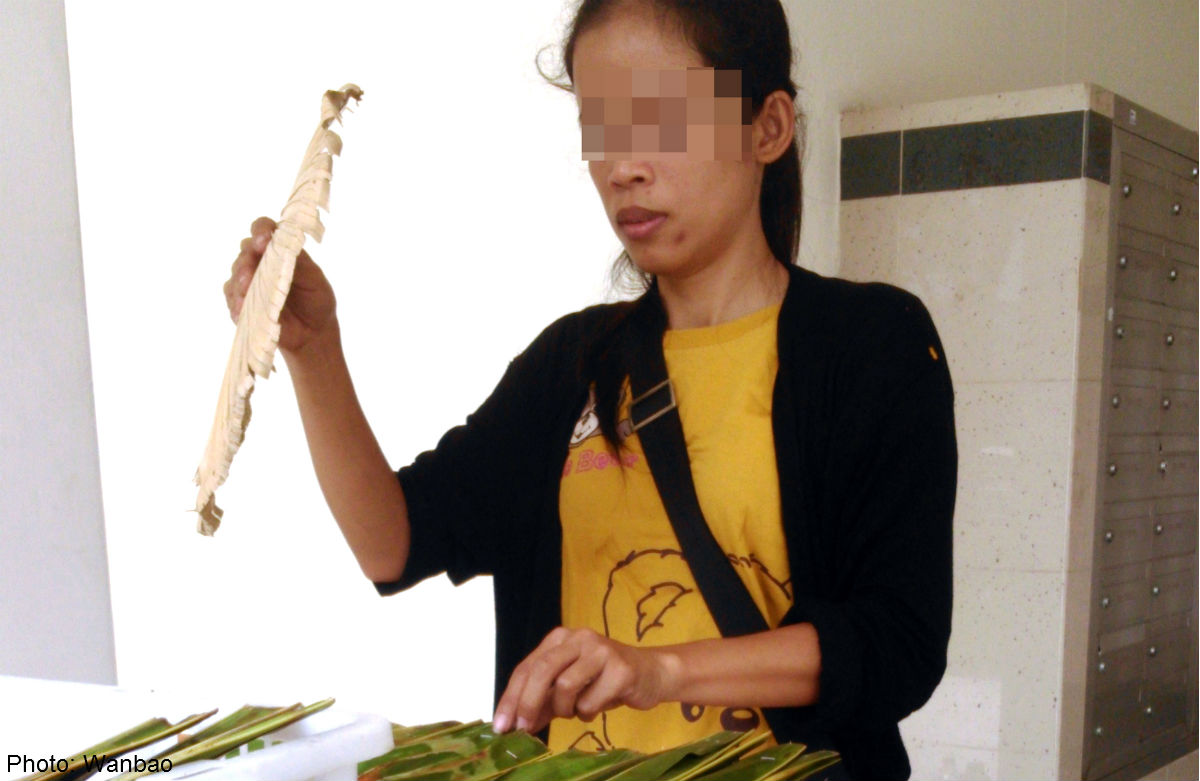 SINGAPORE - An otah seller at a Yishun block thought a resident was joking about calling the police on her.
But when housewife Lim Bee Hwa, 56, made the call, the hawker allegedly threatened to throw burning charcoal at her.
Madam Lim was in her motorised wheelchair on Tuesday afternoon when she saw a woman selling otah from a rickety charcoal grill at Block 624, Yishun Ring Road.
"I was curious and stopped to talk to her. Her T-shirt was worn out and had holes," she told The New Paper in Mandarin.
The hawker said she was an Indonesian and was selling otah in Singapore to support her young children.
She would arrive from Batam with three or four women around noon five days a week.
A man would then take them to various locations and they would each be given a portable grill and otah to sell until about 10pm.
Madam Lim told the woman that it was an offence to sell food without a licence.
'JOKING'
"She thought I was joking with her and laughed. She even used her straw fan to hit my head in a playful way," she recounted.
After Madam Lim called the police, she said the woman "got angry and threatened to throw the burning charcoal" at her.
Madam Lim refused to budge until the police arrived and arrested the woman.
Madam Lim said: "I felt sorry for her, but she could be exploited by the person running this illegal otah syndicate. We don't know if the otah is safe to eat."
The police confirmed the arrest and TNP understands that it was for an immigration-related offence.
National Environment Agency (NEA) officers also showed up.
An NEA spokesman said: "Our officers seized her goods and issued (her) a Notice To Attend Court as it is an offence to sell items without a valid hawking licence."
hedykhoo@sph.com.sg

Get The New Paper for more stories.