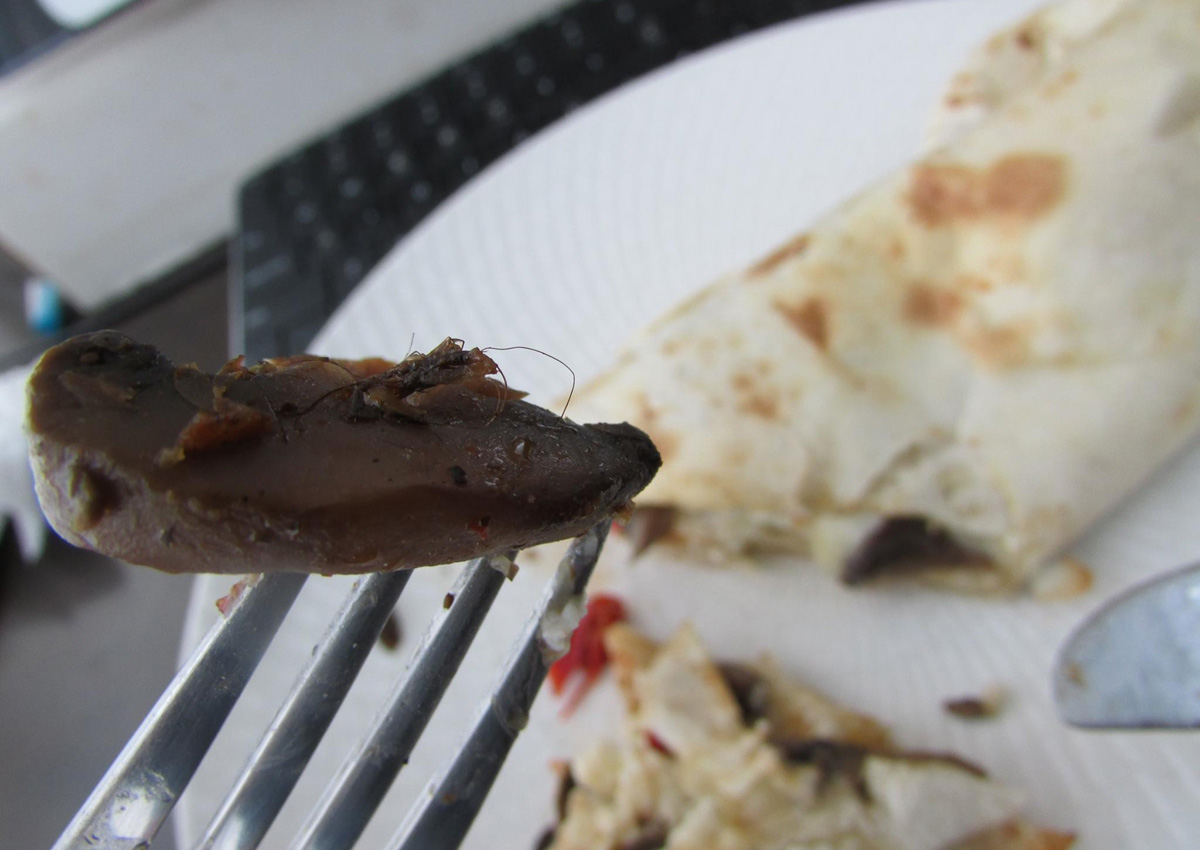 Update (10.50pm Aug 14): Starbucks' PR agency wrote in to clarify that the item found in the wrap was "fibers of an un-harmful plant nature", confirmed through independent testing. It also said that a site audit at the supplier's facility shows "that the food preparation process meets local stipulated regulations and guidelines".
-----
SINGAPORE - A woman has gone on to Facebook to complain to Starbucks that she found a cockroach in a wrap that she bought from one of its branches yesterday (Aug 13).
In the Facebook post, Ms Joelle Goh said that she had found a whole dead cockroach stuck onto one of the mushroom slices in her Egg White, Roasted Pepper, Mushroom & Cheddar Wrap. She also attached a photo of the mushroom slice and cockroach in the post.
Ms Goh, who said she is currently pregnant, said she bought the wrap from the coffee chain's 100 AM branch in Tanjong Pagar, and discovered the cockroach after a few bites.
When she took the wrap back to the store, a staff apologised and said that the wrap was prepared by a supplier, she added.
Starbucks has replied to the post and said that it is carrying out investigations.
sinsh@sph.com.sg
Whole cockroach found in Starbucks' Simply Delicious MealHi, I visited your Starbuck store located at 100 AM this...

Posted by Joelle Goh on Thursday, August 13, 2015