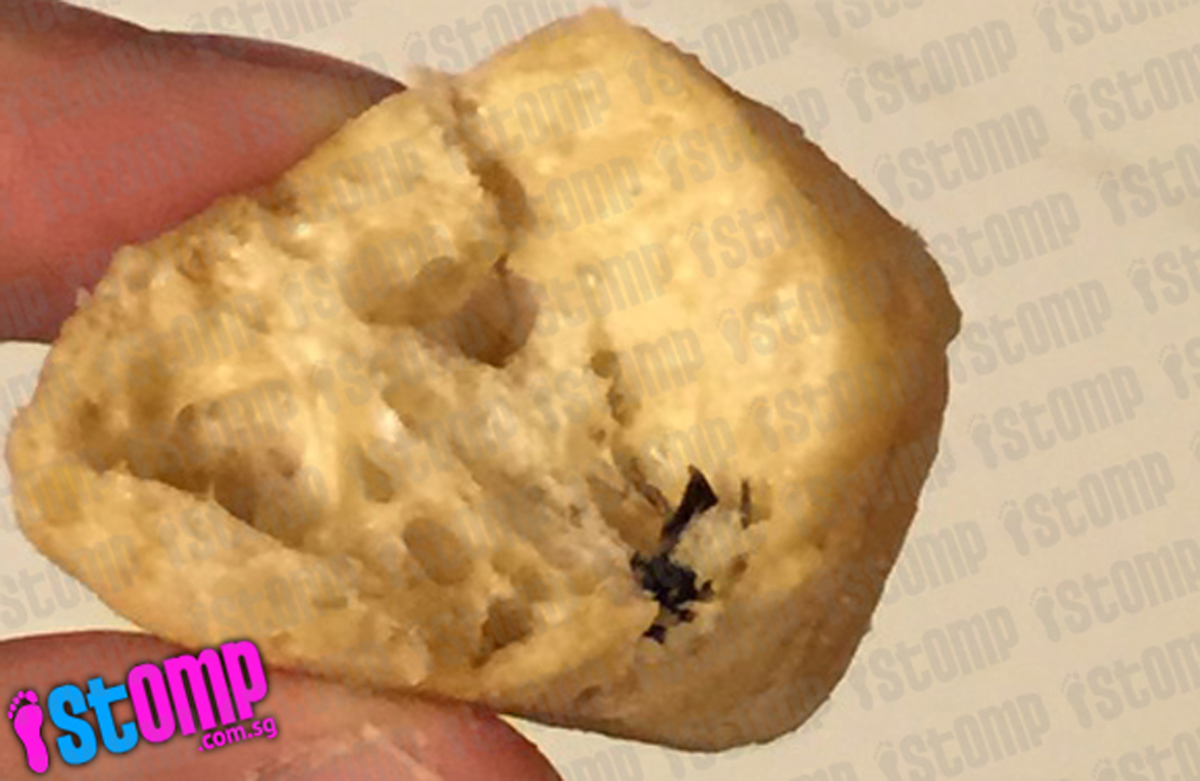 Stomp contributor Dylan was shocked when he bit into this fish cracker and found a dead fly in it.
He had gotten the packet of fish crackers from a local supermarket.
Said the Stomp contributor:
"I purchased my favourite pack of fish crackers from NTUC and when I took the first bite, I was shocked that this in-house brand fish crackers had a deep fried fly in it.
"I never expect this from such a well-packaged snack from our trusted NTUC brand.
"It was probably the suppliers who didn't do their job well but still, that's not a reason for any compromise."