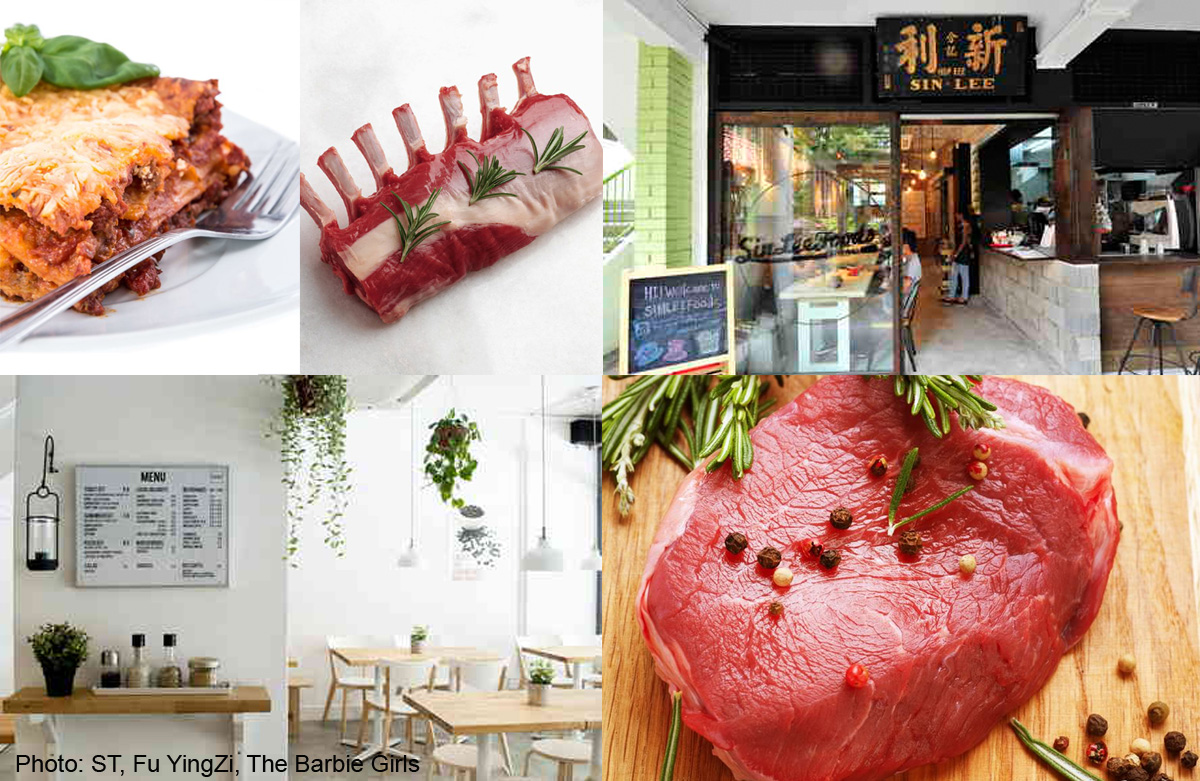 The buzz over new businesses in hipster-saturated Tiong Bahru may have died down, but not before spreading its hum to nearby Havelock Road and Bukit Ho Swee.
The sleepy neighbourhood - once known for little more than its stretch of popular Teochew restaurants - is slowly stirring to life, thanks to contemporary new startups such as Sin Lee Foods and The Tastemaker Store.
"Tiong Bahru was dead before Forty Hands moved in," recalls Sin Lee Foods' founder Sean Lim, 24, who lives in Kim Tian Road and watched the area transform into the lively network of cafes that it is now. "Forty Hands took a gamble and it paid off - just like we are taking a gamble with this neighbourhood now. If we don't try, we won't know."
Besides, the ageing neighbourhood has plenty going for it, say business owners there. It is a three-minute walk from Tiong Bahru MRT, and sits between Raffles Place, Chinatown and shopping malls such as Great World City and those along Orchard Road. Well-heeled expatriates from the condominiums in River Valley make the occasional stopover after running their errands in Tiong Bahru.
Plus, Havelock Road is no less steeped in historical significance than its more famous neighbour: it's among one of the older public housing estates in Singapore, and there was that historic fire that blazed through Bukit Ho Swee in 1961.
But chief of all its attractions is the deep sense of community, say the new entrants. "I wanted to be in an area that had some local life. The alternative to this was for me to rent within an office block or a light industrial estate - but neither of those were appealing. It's nice to be part of a neighbourhood," explains Sasha Conlan, who runs a 300 sq ft office and pick-up point for her online food retailer The Barbie Girls at the bottom of a Havelock Road HDB block.
"Now the shop owners in the area all know us, we know the juice stall owner, the doctor, the pizza delivery boys from down the row," the chatty Briton says.
Though she admits the common areas could do with some physical sprucing up, it isn't lacking in buzz. A new cluster of HDB flats at Havelock View completed in 2011 brought in young families to recently revitalise the otherwise ageing estate predominantly made up of blocks of two and three-room flats.
"The crowd is really a mix, there are older people but there are also a lot of school kids," observes Alvin Peh, of month-old minimalist cafe The Tastemaker Store. "On weekends, we get a lot of families who come here to visit their grandparents."
While gentrification is some way off, "it will happen because of its central location," predicts Ms Conlan. Sin Lee's Mr Lim thinks the area could do with a few more modern bookshops, photography shops and art galleries, adding however that "it really depends on who is operating them."
"If you're just here to be cool or to leech off the hipster market, that is the wrong idea," he says. "We hope the new business owners will be just as passionate about the business they want to open, with the ultimate aim of attracting more people here so they can also learn about the area's rich history.
Sin Lee Foods

Where: Blk 4 Jalan Bukit Ho Swee #01-164
Tel: +65 6377 3170
Hours: 10am-9pm (Tue-Sun)
Dontt belittle its humble HDB void deck location, or its by-now-ubiquitous design template of exposed brick walls and concrete floors - Sin Lee Foods is one little cafe with big ambitions.
The couple who run the week-old eatery may be young, but they flaunt notable culinary chops. Jerraldine Chen, 23, was previously a trainee sommelier at Les Amis and recently completed a kitchen internship at Eleven Madison Park in New York, while Sean Lim, 24, worked at Dolce Vita at the Mandarin Oriental Singapore when it was helmed by Michelin-starred chef Marco Pedrelli, then the now-defunct Guy Savoy at the Marina Bay Sands, and two years ago headed the Singapore youth culinary team.
The duo also run hole-in-the-wall creperie Batter in the National University Hospital Medical Centre. Their 50-seater sophomore business venture in Havelock Road occupies the space previously tenanted by Sin Lee Coffeeshop, a famous lor mee and prawn mee stall whose elderly operators retired in January this year, after a half-century of running the business.
In Mr Lim and Ms Chen's hands, the 900 sq ft space - including a breezy al fresco pavilion - serves up a safe, crowd-pleasing menu of sandwiches, truffle fries, and egg-centric dishes targeted at weekend brunch seekers, such as an egg shakshuka ($17.90), a croissant royale of smoked salmon and poached eggs ($16.90), and their signature dish of crispy fried chicken on waffles ($21.90).
Once business picks up, however, the couple plan to add on bolder, Momofuku-inspired fusion creations such as beef with medium grain rice in prawn broth, fries coated with salted egg yolk sauce with crispy curry leaves, and kimchi-accented softshell crab buns. But despite endless customer suggestions, lor mee pasta or a similar tribute to the coffee shop's past is not in the works, they say. Just in case you ask.
The Tastemaker Store
Where: Blk 22 Havelock Road #01-705
Hours: 9am-9pm daily 
Info: info@thetastemakerstore.com
A trio of siblings who all have day jobs pool their various skills together to run Tastemaker, a month-old cafe in an HDB void deck near Beo Crescent. Eldest brother and operations specialist Alvin Peh, middle sister Stacy and engineer and youngest brother Shing Jie, all in their 20s, took over the space from their 98-year-old grandfather who ran the traditional bookshop Shing Lee Books there from 1965 until he finally retired last year.
Minimalist furniture and stark white walls conceptualised by architecture student Stacy give the space a Monocle cafe-meets-Muji store sheen, and makes it visually unmissable among a row of pet shops and antiquated provision stores. The menu offers Western cakes, kopitiam bites such as homemade glutinous rice and yam cakes, and mixed heritage new creations such as kaya toast - kaya and clotted cream on a pillowy soft English muffin.
The best part? Items cost only $3 to $5.50 for a kaya toast and Americano coffee set - so don't be surprised to see middle-aged residents swapping gossip next to university-aged patrons in black-rimmed glasses typing away on their Macbook Air.
It's titled a store and not a cafe for a reason: the Pehs hope to work with local artists, musicians and designers to carry merchandise and showcase their works in the two-storey double unit's currently unused second floor.
The Barbie Girls
Where: Blk 22 Havelock Road #01-683
Tel: +65 8613-1104
Infor: www.thebarbiegirls.com
Founded by British former lawyer Sasha Conlan, The Barbie Girls is an online gourmet meat and seafood retail shop specialising in sustainably farmed and hormone and antibiotic-free poultry, seafood and red meats largely imported from New Zealand, Australia and Europe.
The three-year-old business expanded into the Havelock Road unit a year ago, and though it isn't exactly a retail store - the 300 sq ft space serves as Ms Conlan and assistant Jennifer Anderson's administrative office and physical pick-up point for customers who would rather not await home delivery - they will entertain limited walk-in enquiries.
Besides charcuterie, cheeses and pantry essentials such as sauces and stocks, look out for their Barbie Meals, or frozen lasagna and meatball ready meals, along with meat and seafood packs designed to feed two to four persons for a week, and barbecue bundles for groups of 10 or 20 - a handy resource for time-strapped modern families.

This article was first published on July 12, 2014.
Get The Business Times for more stories.