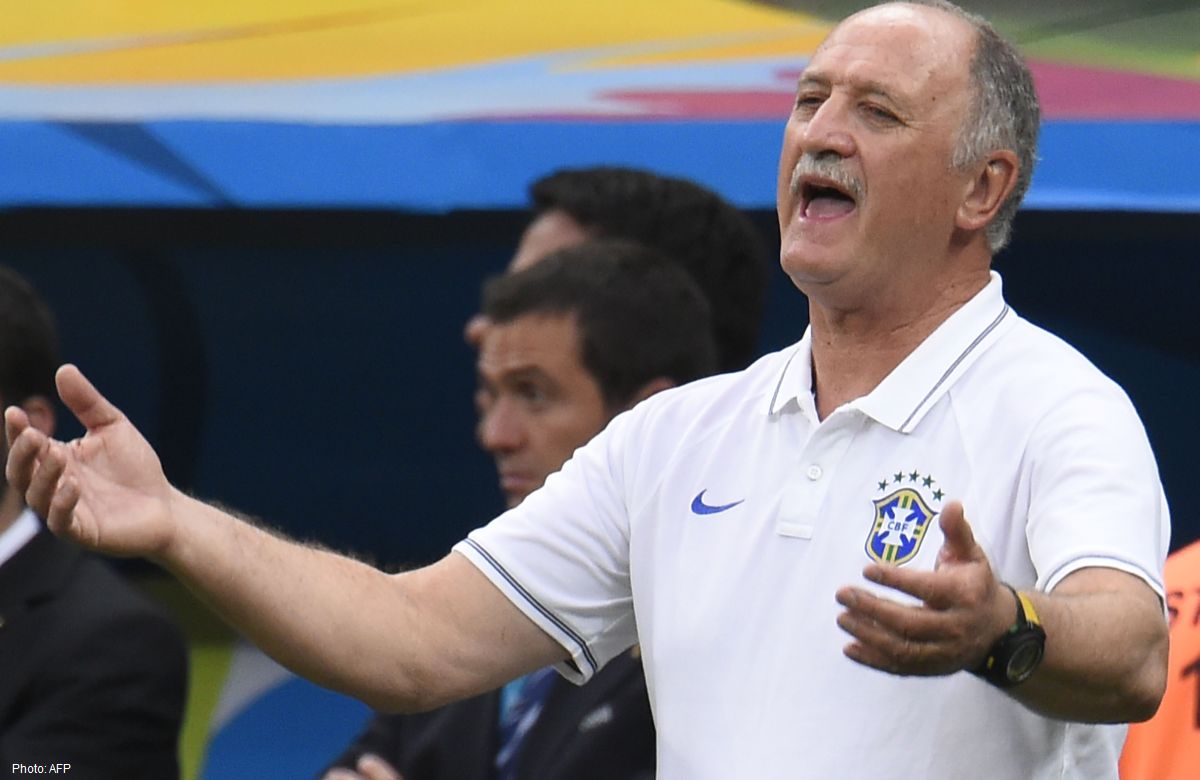 RIO DE JANEIRO - Brazil coach Luiz Felipe Scolari has to be sacked the Brazilian media said on Sunday after the national team's disastrous World Cup campaign ended in a "knock-out" and "new humiliation."
O Estado de Sao Paulo newspaper's headline lamented the "Melancholic Goodbye," capturing the national mood after Brazil lost 3-0 to the Netherlands in Saturday's third-place playoff.
The newspaper's World Cup section decried the "new humiliation" just days after the 7-1 semi-final defeat against Germany, Brazil's worst loss in its 100-year footballing history.
With the headline "Knockout," Folha de Sao Paulo's Cup page ran a picture of Brazil defender David Luiz lying on the pitch with his hands around his head.
"Considered favorites for the title by Felipao (Scolari), the team finish fourth after losing again to a first-rate rival; the coach should not be kept at the helm," Folha said.
Several newspapers also highlighted the fact that goalkeeper Julio Cesar had conceded 18 goals in 12 games over two World Cups - he had however been hailed as a hero only a fortnight ago for saving Brazil in the last 16 penalty shootout win over Chile.
Despite the team's disastrous campaign, Brazil's football confederation (CBF) have yet to decide on 65-year-old Scolari's future.
After Saturday's game, Scolari, who coached the 2002 World Cup-winning team, said it was up to CBF president Jose Maria Marinto to decide whether he stays on.
O Dia newspaper was clear about what it wants: "Felipao Out."
The newspaper's sports section asked "Coach? What Coach?" next to a picture of Brazil's injured star Neymar whispering instructions to captain Thiago Silva during the game.
"Yesterday the players on the substitutes bench appeared to be the ones guiding the team," the daily said.
The sports daily Lance said CBF's president and number two, Marco Polo Del Nero, should both go too.
Lance columnist Luiz Fernando Gomes concluded: "Out Marin! Out Del Nero!"