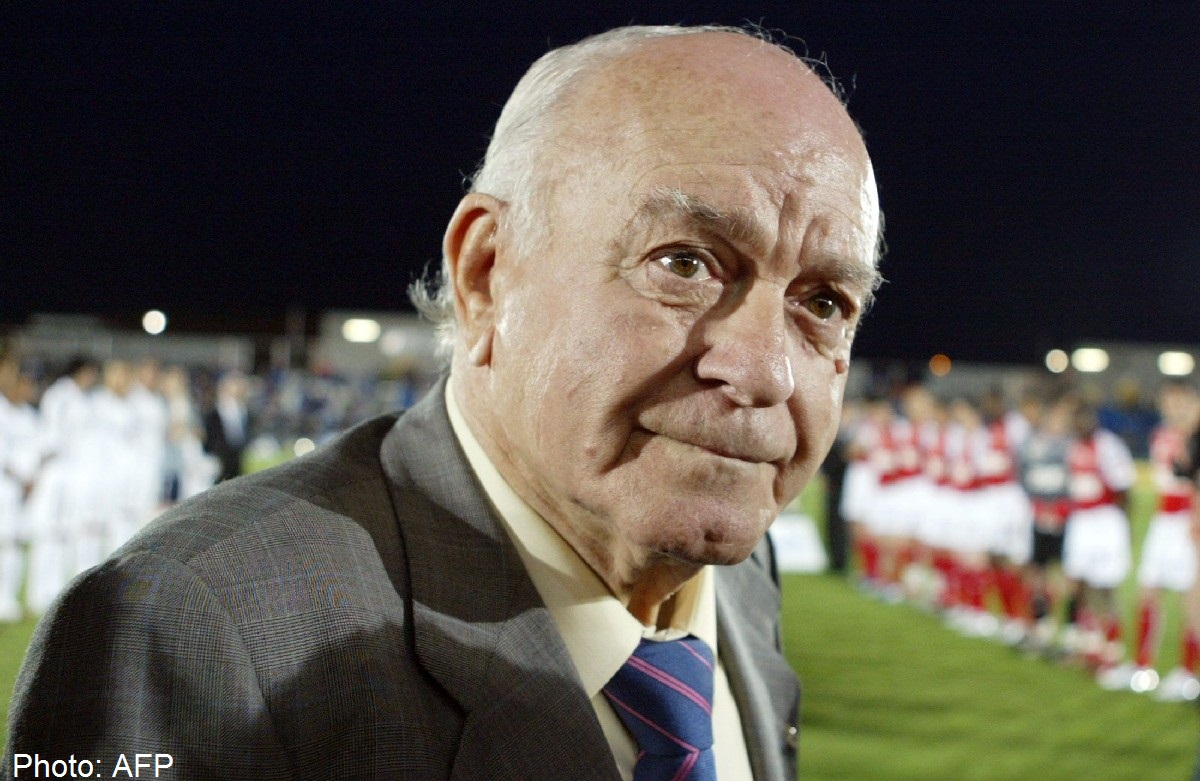 MADRID - Real Madrid legend Alfredo di Stefano remained in a "serious but stable" condition in a Madrid hospital on Sunday, a day after he went into a coma after suffering a heart attack, the hospital said.
Rescuers battled for nearly 20 minutes to revive the 88-year-old, one of the greatest footballers in history, after his heart and breathing stopped while he was eating with his family near Real's Santiago Bernabeu stadium.
The Argentina-born forward was taken in a serious condition to the Gregorio Maranon hospital which later said he was in a coma, had been sedated and was breathing with the help of a machine.
In a new medical report issued on Sunday, the hospital said he remained in its coronary unit in "a serious but stable condition".
Newspaper El Pais said Di Stefano had been eating with his family when he felt ill and sat down in his wheelchair. By the time an ambulance arrived he was in cardiorespiratory arrest.
"We are all very saddened," Real Madrid president Florentino Perez told journalists late on Saturday after he visited Di Stefano at the hospital.
Di Stefano had been hospitalised seven times for similar episodes, and underwent emergency quadruple heart by-pass surgery after suffering a major heart attack in 2005.
He is one of Real Madrid's most celebrated players, having represented the club for 11 seasons between 1953 and 1964, winning five European Cups. He now holds the title of honorary club president.