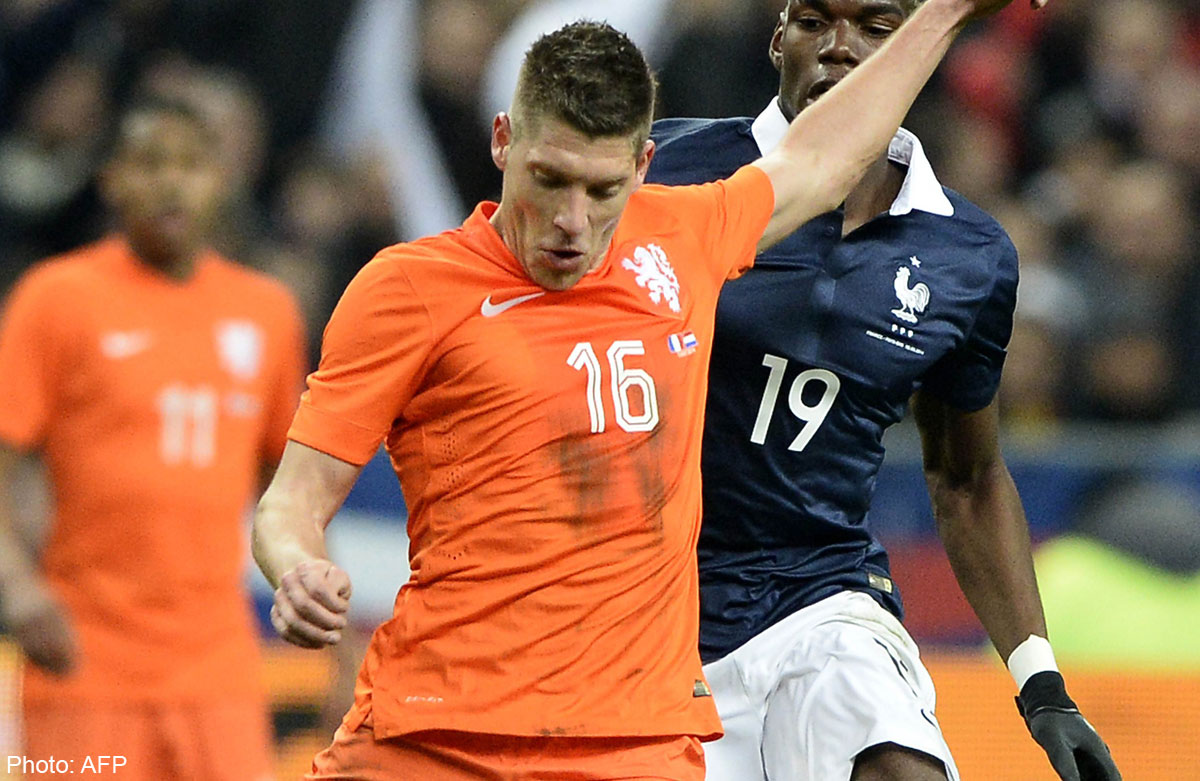 Dutch midfielder Stijn Schaars has given up his bid to be fit in time to play at the World Cup as a persistent knee complaint hinders his progress, Dutch media reported on Tuesday.
The PSV Eindhoven player, who was part of the 2010 World Cup and Euro 2012 squads, was left out of a group of 20 home-based players that national team coach Louis van Gaal named on Monday for the first of several pre-tournament training camps.
"I'm thinking about the long term future," the 30-year-old told reporters.
"The most important is just to get fit and ready again.
"Of course, I wanted to go to the World Cup but I would not have been able to give of my best and there was always the chance my body would let me down.
"I'm rather focusing now on the new season and hope to be fit again by June 25 so that I can begin the pre-season preparations."
Schaars, who has 23 caps, was expected to be among the 23-man squad for the tournament in Brazil.
The Dutch meet holders Spain in their opening game at the World Cup in a repeat of the 2010 final on June 13 in Salvador. They will also play against Australia and Chile in their opening round group.