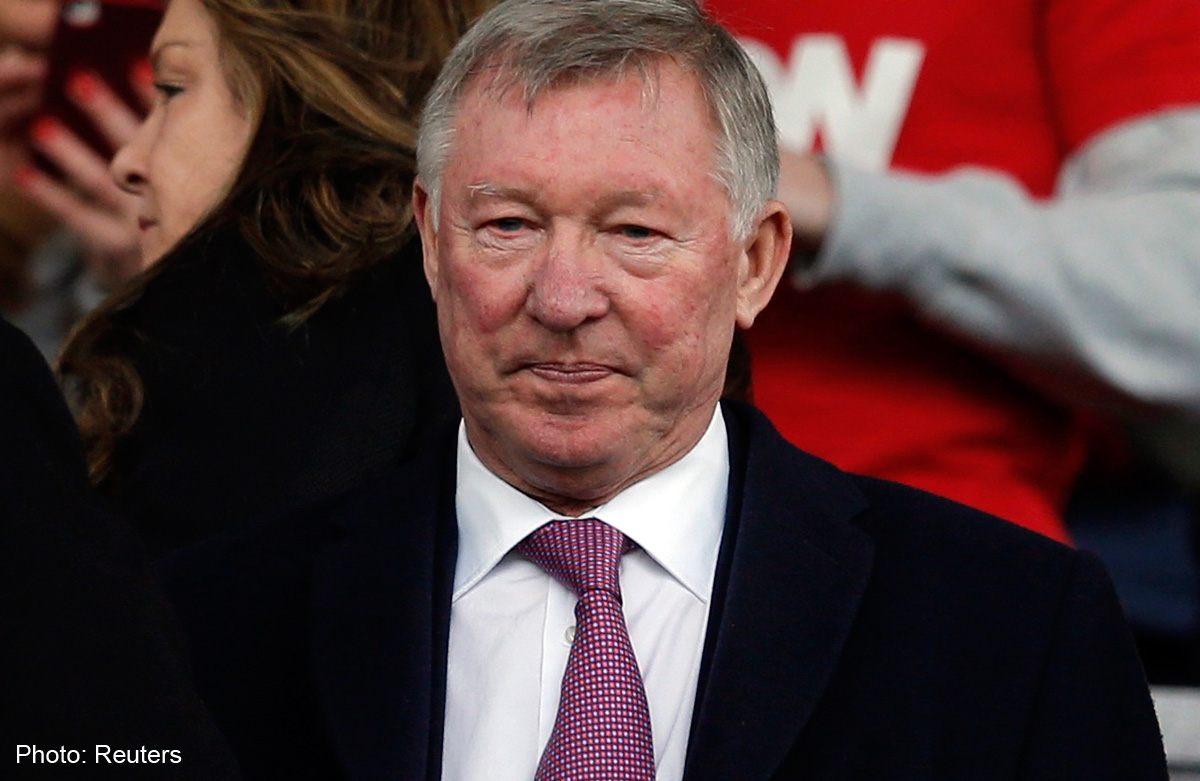 LONDON - Alex Ferguson believes Ryan Giggs should take up the position of Manchester United on a full-time basis following the sacking of David Moyes, according to a report on the Daily Telegraph website on Friday.
"I think that he is the one man they should go to really," the Telegraph quoted Ferguson saying of Giggs at a charity function earlier this week.
"He's got 20-odd years of experience at Manchester United. I signed him as a kid at 13 years of age. He's gone through the gamut of emotions at the club - he's experienced all the highs and lows.
"He knows exactly what's needed to be a Manchester United player."
But whether Giggs himself will be quite so keen to have Ferguson's support is another matter.
For it was largely on the word of former United manager Ferguson, who retired at the end of last season as British football's most succesful boss, that Moyes was appointed to succeed him at Old Trafford, with his fellow Scot dubbed 'The Chosen One' as a result by the club's fans.
However, this week seventh-placed United sacked Moyes just 10 months into a six-month contract after it became mathematically impossible for the reigning English champions, who will finish a trophy-less campaign with their lowest points total of the Premier League era, to qualify for next season's lucrative European Champions League.
The 50-year-old's exit came after a 2-0 defeat at former club Everton which, damningly, suggested the Merseysiders had got better in his absence while he'd overseen a sharp decline in United's fortunes.
United great Giggs was promoted on Tuesday from his position as player-coach to interim player-manager for the club's final four games of the season, starting with Saturday's match at home to Norwich.
After their ill-fated choice in Moyes, it is believed United's US-based owners, the Glazer family, are looking to bring in a manager with a proven record of success such as Louis van Gaal, now in charge of the Dutch national team, or Real Madrid's Carlo Ancelotti.
Succession planning
It would be a major surprise if the 40-year-old Giggs got the job on a full-time basis, but Ferguson has been heartened by the way in which he is one of a clutch of players who came through United's youth set-up - the celebrated 'Class of 92' - who are now on the backroom staff.
"It's a very difficult industry to say you can have succession planning," Ferguson said.
"But in the case of what we were doing in the last few years, with bringing Nicky Butt into the fold, Ryan into the fold, Paul Scholes into the fold, and Gary Neville was offered a position but he decided to go into television. He could easily come back."
Giggs, said he had wasted little time in speaking to Ferguson - United's manager for more than 27 years - following his promotion.
"He was the first person I picked up the phone to," Giggs told a United news conference on Friday.
"Why wouldn't I? He's been everything you can as a manager - a young manager, an experienced manager, a successful manager.
"He's given me advice and told me he's always at the end of the phone so that has given me a lot of comfort. It's good to know I can turn to the manager if I ever need him."
He added: "I've got a chance to show what I can do and what I am capable of as a manager in a short space of time.
"It can happen (young managers getting the job). That's not something I'm thinking about at the moment."
One-club man Giggs, who has won 35 winners' medals, including 13 Premier League titles, since turning professional in 1990, said: "My philosophy is the Manchester United philosophy.
"I want players to play with passion, speed, tempo and be brave with imagination, all the things that are expected of a Manchester United player."